Top 3 Ways to Break Acer Windows 7 Password
Help! Forgot Acer Laptop Windows 7 Login Password...
I forgot my password for my Acer laptop, it runs windows 7. How do I wipe out a Acer PC forgotten login password? Many Acer users may come across this problem forgot Windows 7 password on their laptop. In fact, password reset isn't something difficult if you get the right way. In this article, we will share the top 3 ways to break Windows 7 password on Acer laptop (Aspire, Swift, Spin, Switch) with ease.
Way 1: Unlock Lost Acer Laptop Windows 7 Password with Password Reset Disk?
If you have previously created a Windows 7 password reset disk, you can use it to break your lost Acer logon password.
1. Insert this created password reset disk to your locked Acer Windows 7 PC.
2. Once you input the incorrect password in Windows logon screen, the "Reset Password" option will pop up, click it.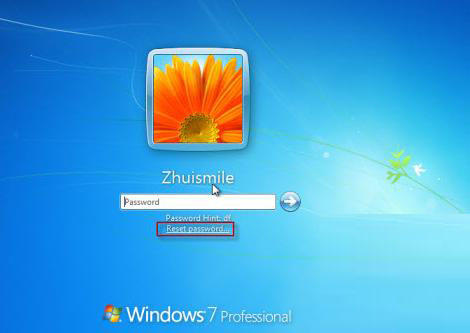 3. Follow steps in "Password Reset" wizard. Create a new password and log on with it.
Way 2: Break Password on Acer Laptop without Disk
If you don't have a Acer password reset disk for that account, and you need to log into your computer to do your work immediately. Windows Password Recovery Software will be a great tool to unlock your Acer laptop without password. It will clear the password in a few sends after your enter the number of your account by presenting you a doc screen like below:
1. Log in any available computer which allows you to download. Find out Windows Password Recovery and download it. Then install it on that PC.
2. Prepare a blank CD/DVD or a 2 GB USB drive and insert it to that computer, run Windows Password Key and burn the ISO image file to disk.
3. Turn to your locked Acer computer; insert the newly created disk to it. Start the Acer computer and press 'F2' or 'Delete'to enter your BIOS setup to change your bios setup, so that it can boot from CD or USB device. And then press F10 to save the changes.
4. Restart your Acer computer, now you can see Windows Password Recovery is initializing, follow the instructions to reset your Acer password to blank without knowing the current password.


Way 3: Reset Windows 7 Password on Acer Laptop Using CMD
Command prompt is a method of using built-in DOS command prompt to change user name and user password. This method requires using the default administrator account created during Windows installation. If you have the default admin account enabled before, then follow steps below:
1. Start your laptop and press F8 while the computer boots up.
2. When Advanced Boot Options screen appears, select Safe Mode with Command Prompt and press Enter. Then your computer will start in safe mode with command prompt.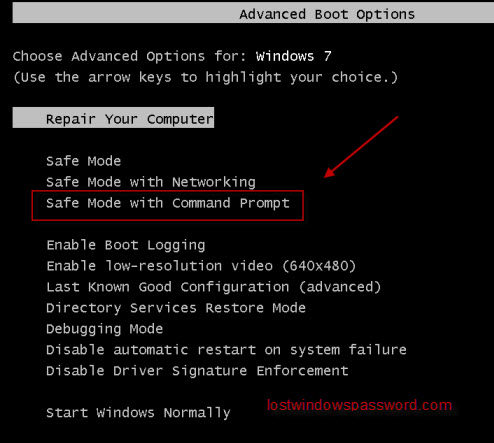 3. Run command prompt with default Administrator privileges. Type: net user XXX 123456 and enter, it will show you a message that" the command completed successfully. Restart your computer and your login password is 123456.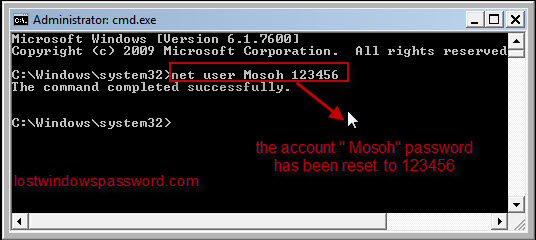 Summary
All of these two measures can help you reset the password without knowing the present one, thus regain access to your system is not a problem. In conclusion, it is not such a trick thing to break Acer Windows 7 Password. But creating an Acer password reset disk only help in that case before you losing password. The method two provides you a firmly and quickly way to clear the password.
Related Articles
comments powered by