How to Reset an HP Laptop on Windows 10 to Factory Defaults without Password?
Sometimes the Windows 10 system of your HP ENVY, Pavalaptop, Elitebook, Essential, or Spectre laptop may be corrupted or infected by virus, or you have a damaged hard drive, in which case you may be asked to provide the administrator password before repairing your computer through factory resetting. How would you bypass the system restriction to restore your HP computer to factory defaults when you happen to have the login password lost or forgotten, or the computer is a second-handed one and it's been locked by password? This article will introduce two simple ways to you to factory restore you HP laptop or desktop on Windows 10 without knowing the password.
Way 1: Factory Reset Password-protected HP Laptop Windows 10 with Troubleshoot Function
While on Windows 7, the system requests a login password input to enable users to obtain access or factory reset their computers, on Windows 8/8.1/10, users can accomplish this without typing in the password. By skipping the step, wiping your HP laptop to factory settings becomes a lot easier. Follow the steps below to learn this trick to reset your computer.
Step 1: On the Win10 login interface, click on the Power button and then Restart button, and at the same time press and hold down the Shift key to display Troubleshoot options. Click Troubleshoot.
Step 2: Choose Reset your PC and then Next to enable the system to reset your HP laptop.
Step 3: Choose Remove Everything to the system will start removing all data in your computer and factory reset your HP laptop.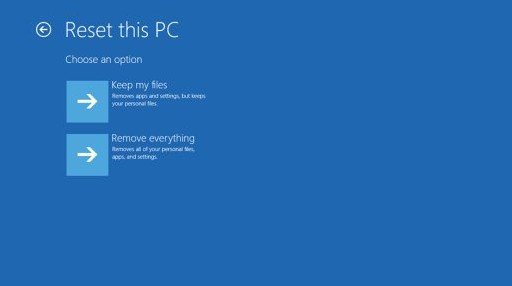 Way 2: Restore Your Windows 10 HP Laptop to Factory Settings by Removing Password First
The first way may not work for every user who has a Windows 10 HP laptop. In this case, you need to resort to other tools to help you restore your laptop. This article strongly recommends Windows Password Key to help computer users to remove login and admin password without reset disk before factory resetting their HP computers.
Part 1: Remove Your HP Laptop Password
Step 1: Download and install Window Password Key in a workable computer. After launching the software, choose "Browse" to obtain the existing Windows Password Key image file.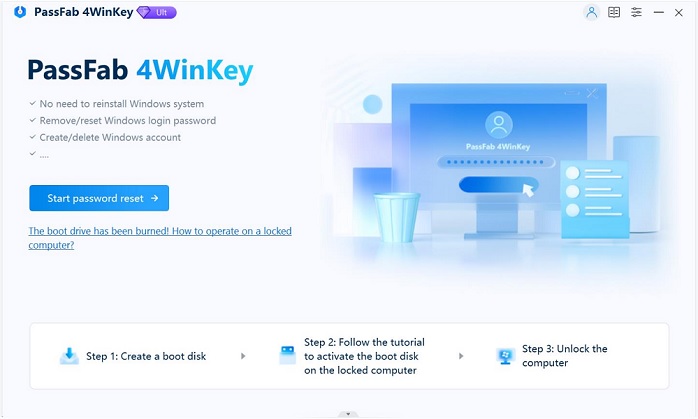 Step 2: You may choose either "CD/DVD" or "USB Flash Drive" to burn a reset disk before start the process by clicking "Burn". After it completes, click "OK" to take out the flash drive.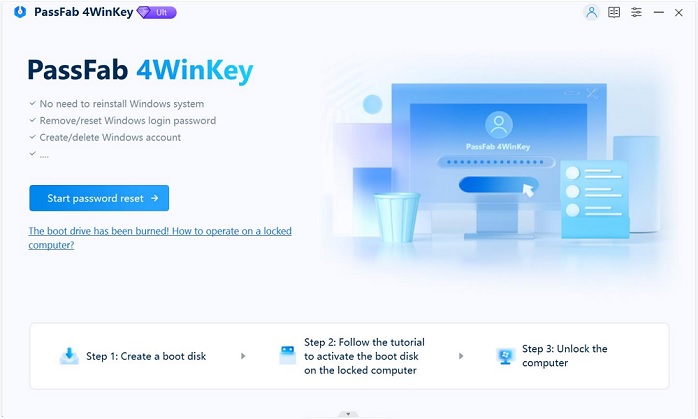 Step 3: Put the disk into your password-protected HP laptop. Set BIOS to make this computer to boot from CD/DVD or USB.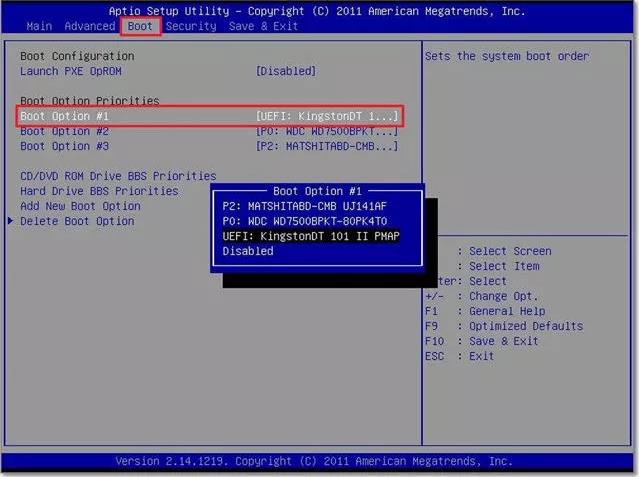 Step 4: After that, the Window Password Key interface pops up. Just follow the steps to remove the HP laptop password.
Part 2: Wipe Your Win 10 HP Laptop to Factory Defaults
After removing the administrator password from your HP laptop, you may start resetting it.
Step 1: Go to Settings >> Update & security >> Recovery, and click "Get started.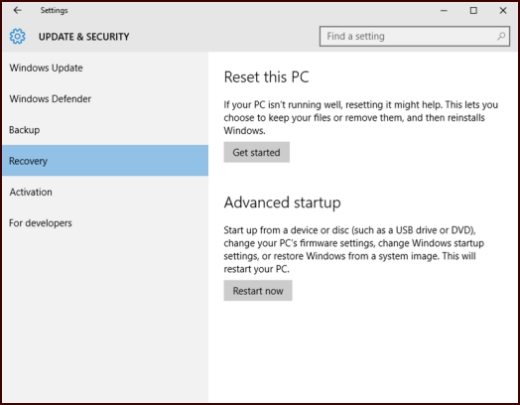 Step 2: Choose either "Keep my files" and then "Reset" to remove everything but your personal files from the computer, or "Remove everything" to remove all the data in your computer.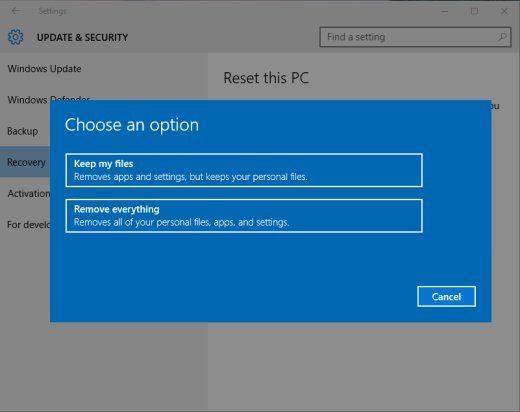 Step 3: If you choose "Remove everything", you will be asked to decide to remove everything in "Only the drive where Windows is installed" or "All drives", and then "Just remove my files" or "Remove files and clean the drive". And then click "Reset" to confirm and start the reset process.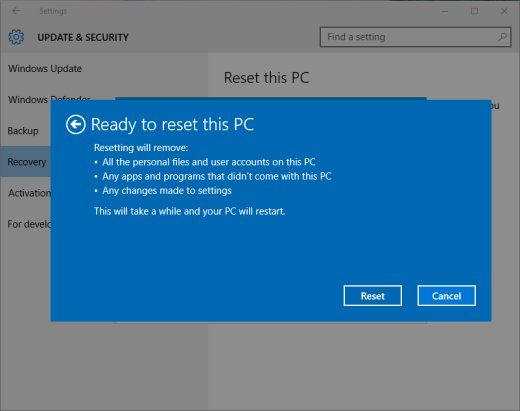 Summary
This article teaches you two ways on how to factory reset an hp PC/laptop. Either you could use the Troubleshoot function on Windows 10 computer, or do so by first of all removing your password using Windows Password Key and then reset your computer through the restore function in your computer.
Free Download
Buy Now($29.95)
Related Articles
comments powered by