How to Bypass Admin password and other passwords on Windows 8
Have you ever feel annoyed by typing password every time you start your Windows 8? Are you as restless as ants on a hot pan when you forgot the password? As a Windows 8 user, I also have got stuck in such password-related problems. Thus, I search on the internet and collect some Windows 8 password key. Here I'd like to share with you to help you bypass Windows 8 password login.
Situation 1: How to bypass Windows 8 password screen with known password
If you can login into Windows 8 with a known password, you can bypass Windows 8 password screen easily by pressing "Win-X". Detailed steps are as follows:
Step 1: Start your PC and enter your password. Then Press "Win-X" in the keyboard.
Step 2: In the pop-up menu that appears, click Command Prompt (Admin) and type "control userpasswords2", then press "Enter".
Step 3: Uncheck the box marked "Users must enter a user name and password to use this computer". Click OK and then enter your password (twice). Then reboot your PC.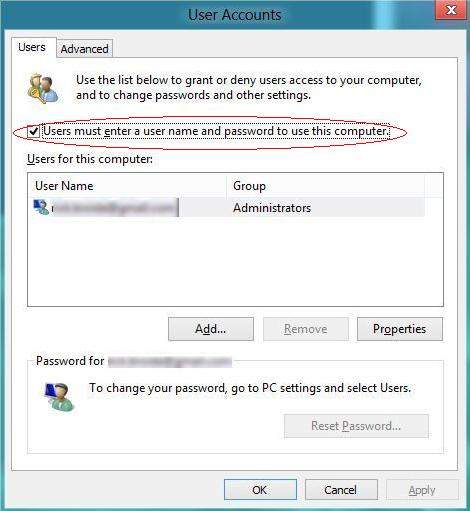 Situation 2: How to bypass forgotten Windows 8 password
If you don't know the current password for some reasons, then the method above is not useful. Two methods are available in this case.
Method 1: use Windows 8 Password Key
Good software can help you a lot to do Windows 8 password bypass. Here I recommend you Windows Password Recovery. It's effective and easy-to-use. And it can bypass any of the lost Windows 8 passwords without data loss.
Download the free trial version of the software on another accessible computer and follow the simple steps.
Step 1: run it and "Burn" to a blank CD/DVD or USB Flash Drive on this accessible computer.

Step 2: Turn to your locked PC: Insert newly created password reset disk and set BIOS by pressing "F2" or "Delete" or "F10" to boot it from CD/DVD/USB.

Step 3: Then follow the wizard to bypass forgotten Windows 8 password.
Method 2: use picture password or PIN
If you previously created picture password or PIN on Windows 8, you can bypass Windows 8 login by following these steps.
How-to:
Step 1: Go to the Windows 8 login screen, select the target user account.
Step 2: Click the Sign-in options link to display the picture password and PIN login methods.
Step 3: Select one of them and access Windows 8.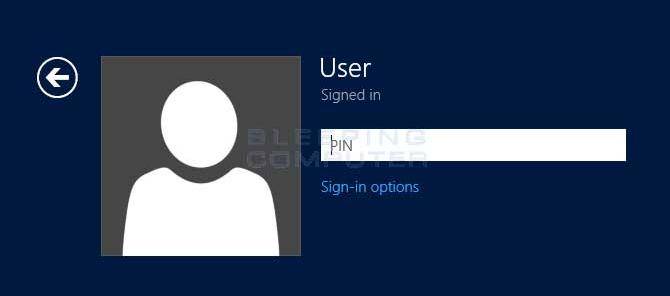 Then you can go to "Control Panel" to turn off your password and follow instructions in Situation one to bypass Windows 8 password screen.
I hope that the methods mentioned above can be used as a Windows 8 password key to help you to bypass admin password on Windows 8 as well as other user passwords. Next time when you want to do this, whether you know the current password or not, check this article to find a solution that suits you.
The new windows 10 coming. learn more about bypass Windows 10 password >>
Related Articles
comments powered by