How to Crack Windows 8 Password the Easy Way
We are living in a password-driven world. We use between 4 and 20 characters combinations to create different password to access your data, communicate with friends, or make online purchases. We are likely to mix up dozens of password that we use on the Internet.
Lost Windows 8 Password? Don't panic. That happens to the most of us. Luckily for you, you can crack Windows 8 password with no fuss. Windows Password Breaker is a third-party utility that enables you to crack Windows 8 administrator password as well as user password with several clicks.
Follow the steps to crack Windows 8 login password by using Windows 8 password cracking software.
How to Crack Windows 8 Password?
Step1: Download Windows 8 Password Crack software on a new PC, install and launch it. Insert a blank CD or writable USB flash drive to this computer.
Step2: On this software interface, choose "Reset Windows local account password" and your disk, and then click "Burn" to start burning a Windows 8 password reset disk.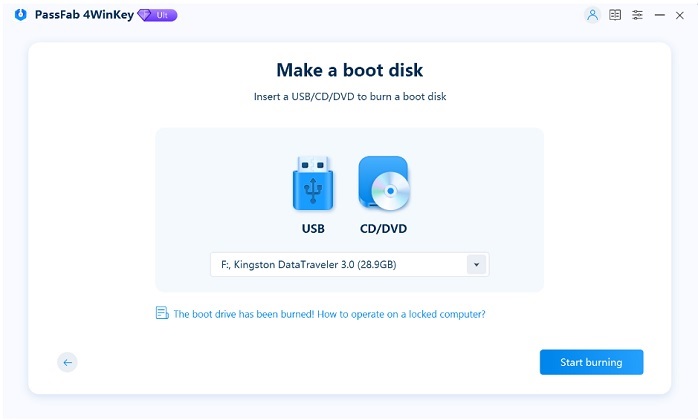 Step 3: Turn to the locked computer, and insert the newly burned disk to it. Set BIOS to let your computer to boot from CD/DVD/USB. Your computer will reboot automatically.
Step 4: When it fully loads, see the interface like below: Choose Windows system -> choose user account -> enter a new password -> click "Reset" -> Reboot your computer. Done, you have finished Windows 8 password cracking.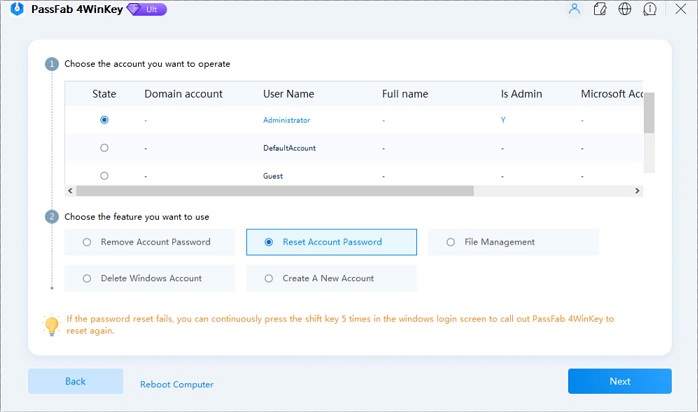 How to Crack Windows 8 Login Password by Resetting Microsoft Account Password?
Windows 8 uses Microsoft Account password as the login password. If you're using it, you can crack your password online if you forgot it.
Step 1: Visit https://account.live.com/password/reset.
Step 2: Enter your account's Email address and the CAPTCHA code to confirm.
Step 3: Receive a reset link via Email to the address associated with your account, a code sent via SMS message to a phone you've associated with your account, and a PC you've trusted to access your Microsoft account.
Tips: Here you'd better recreate a strong yet easy-to-remember password.
What is a Strong Windows 8 Password?
1. At least 8 characters long.
2. Doesn't contain your name, birthday.
3. Doesn't contain a complete word.
How to Create Strong Windows 8 Password?
1. Create an acronym from a phrase that's meaningful to you, for example, my daughter's birthday is 8 December, 2009. You might use mdbi8/d9 for your password
2. Substitute numbers, symbols, and misspellings for letters or words in an easy-to-remember phrase. For example, my daughter's birthday is 8 December, 2009 could become Mdot's Brthd8iz12124.
3. Relate your password or passphrase to a favorite hobby or sport. For example, I love to play badminton could become ILuv2PlayB@dm1nt()n.
Next time, when you are encountering forgetting Windows 8 password, try Windows password recovery software to crack Windows 8 password.
Related Articles
comments powered by