Must-know Tutorials about how to Turn off Windows 7 Passwords
"Access Denied" is the last thing you want to see when you're using your Window 7 computer. However, they're not necessarily a dead end.
Let's take a look at a few ways for you to turn off Windows 7 password when you're trying to log onto a computer, network sharing, or denied because of password expired.
Turn off Windows 7 Login Password When you are Able to Login or not
Windows password is important to protect your files, emails from accessing by someone malicious. What if you forgot your Windows 7 password? You can remove Windows 7 password without knowing it as well. Windows Password Key is the most reliable tool you can use. It can turn off forgotten, lost or expired Windows 7 administrator and standard user password within several clicks.
Firstly, Download Windows 7 password turn off software.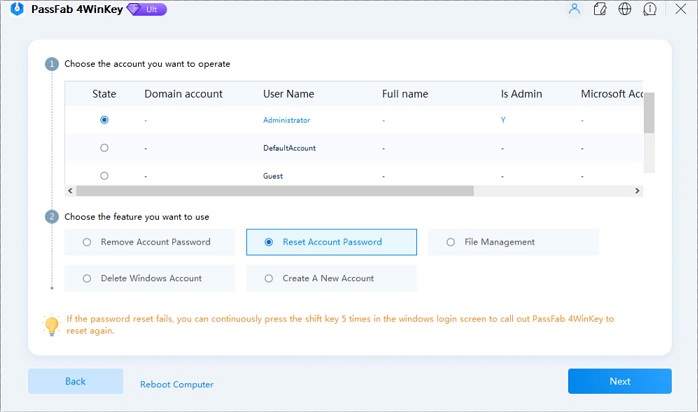 If you can access to your system but security isn't a big issue for you, you can turn off logon password protection and automatically logon on to Windows without entering password.
Step 1. Login into your system. Click on Start and then enter "netplwiz" and press "Enter".
Step 2. In the Users tab, uncheck the box next to "Users must enter a user name and password to use this computer". Click on the "Apply" button
Step 3. When the Automatically Log On dialog box appears, enter the user name you wish to automatically login to Windows 7 with. Then enter your account password in the two fields where it's asked. Click the "OK" button.
Step 4. Click "OK" on the User Accounts window to complete the process.
Turn off Password Login on Windows 7 after Sleep
When your computer is idle for a time, it often reverts to "Sleep" mode to save battery life. But you are required to type in a password to access the machine when waking it up from Sleep mode. If you are looking to use "Sleep" mode simply to save power, and not to secure your computer, you can turn off "required password on wakeup".
Step 1. Head into Power Options in Control Panel, then click the "Require a password on wakeup" on the left-hand side.
Step 2. Then click the "Change settings that are currently unavailable" link…
Step 3. Then you can click the "Don't require a password" radio button, and make sure to Save your changes.
Turn off Windows 7 Protected Sharing Password
You set a password to protect your shared files. If you want to temporarily allow someone without a user account to access shared files, printers or public folders, you can turn off password protected sharing in Windows 7.
Step 1. Open the Windows Control Panel, and then click "Network and Internet".
Step 2. Click "Network and Sharing Center".
Step 3. In the left pane, click "Change Advanced Sharing Settings".
Step 4. Scroll to the "Password Protected Sharing" section and click "Turn Off Password Protected Sharing". Click "Save Changes".
Turn off Password Expiration in Windows 7
When you're trying to login Windows 7, but it notify you that your password will be expired in a few days and you must change it. Password expiration is a secure option to force you to change your password regularly when you share your computer with multiple users. If security is not the concern you can disable password expiration for a user in Windows 7.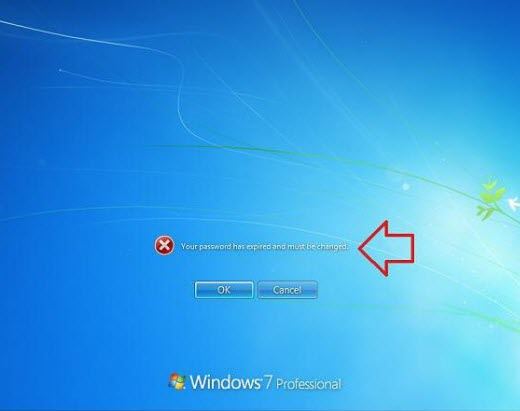 Warning: You can only do this while logged in as an administrator.
Step 1. To open an elevated command prompt, open the "Start" Menu, type "cmd" in the search box, and press CTRL+SHIFT+ENTER.
Step 2. Type the command "wmic path Win32_UserAccount where Name='username' set PasswordExpires=false" and press "Enter". (Substitute 'username' in the command with the actual user account name that you want to disable password expiration for.)
You will find a fix no matter you need to turn off Windows 7 login password, sleep password, sharing password or expiration password. Do you have any idea about this topic, just share with us below. Go to detailed tutorial on how to remove Windows 7 password.
Related Articles
comments powered by