Top 5 Windows 7 Password Recovery Tools
Lost your Windows 7 password for someone malicious changed it? Be lock of your Windows 7 computer because you forgot login password? Firstly, let me assure you that not only is this very possible, it's not even that difficult. This article shows you the best Windows 7 password recovery tools you'd admire.
1. The Most Well-known Free Windows 7 Password Recovery Tool – OPhcrack
Ophcrack is the best free Windows 7 password recovery tool available. Only with a few minutes of running the software, Ophcrack will find all of your passwords and display them on screen! Yes, it's that easy.
Pros:
No software installation is necessary.
Cons:
Some antivirus programs mistakenly identify Ophcrack as a Trojan or virus.
The LiveCD ISO image is in large size – 649MB.
Password greater than 14 characters can't be cracked.
Did you have problems running Ophcrack or did Ophcrack not find your Windows 7 password? Try Windows Password Key which guarantees 100% recovery.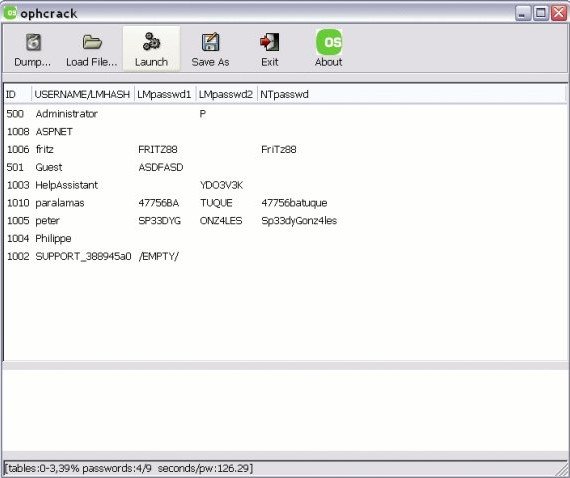 2. Popular Windows 7 Password Deleting Software - Offline NT Password & Registry Editor
Offline NT Password & Registry Editor is another free Windows 7 password recovery utility. Instead of actually recovering your Windows password, it deletes it. Then you can unrestricted access to your Windows 7 system.
Pros:
ISO image is much smaller than those of other password recovery tools.
Very fast.
Cons:
Text based which is a little inconvenient, especially for novice users (View the easiest software Windows Password Key ).
3. The Fastest Free Windows 7 Password Recovery Software - PC Login Now
PC Login Now is the fattest free Windows 7 password reset tool. It is an offline password removing tool which will delete your desired user login information including user name and password.
Pros:
Features with an easy menu.
Small ISO image.
Cons:
Password reset process causes Windows to detect a possible hard drive issue.
4. Cross-Platform Win 7 Password Recovery Utility - John the Ripper
John the Ripper, a very popular free Windows 7 password recovery program, that can find lost Windows account password.
Pros:
Support 15 platforms, such as Windows, Mac, Linux, Unix, etc.
Cons:
The application itself is free, but the wordlists used by John the Ripper to recover passwords do cost.
It is operated at the command line making it difficult for computer novices.
It is necessity to log into an administrator account to install the software and use it and perform the recovery.
5. The Best Commercial Window 7 Password Reset Tool – Windows Password Key
Failed to unlock Windows 7 password with free programs mentioned above? Why not try this cost-effective Windows Password Key. It is a versatile, easy and effective Windows 7 password recovery that you can rely on. It not only recovers Windows 7 standard user password, but also administrator password no matter your computer is stand-alone, or on a domain. No limitation and 100% recovery rate.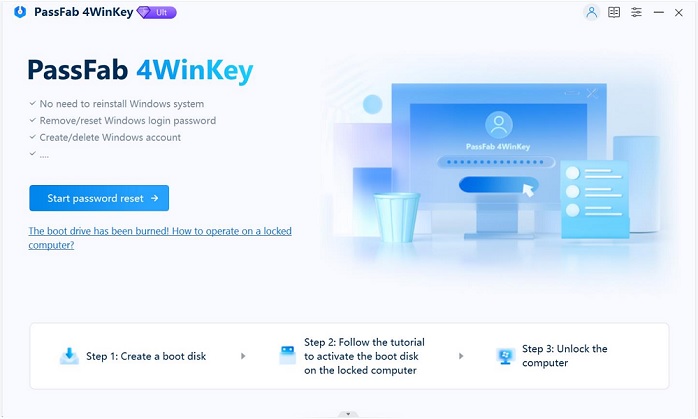 How can I Prevent Someone from Using Windows 7 Password Recovery Program to Gain access to My Computer?
To prevent others to unlock your computer by using Windows 7 password recovery software, keep those you don't trust away from your computer, since there is no program can be used remotely. Make sure your password is long and complicated what is difficult for password recovery programs to recover. It is recommended that it contains at least one special character or is longer than 14 characters. If unfortunately your computer is hacked, use Windows Password Recovery to instantly get your password back.
Related Articles
comments powered by