Top 3 Methods to Bypass Windows 7 Login Password and Admin Password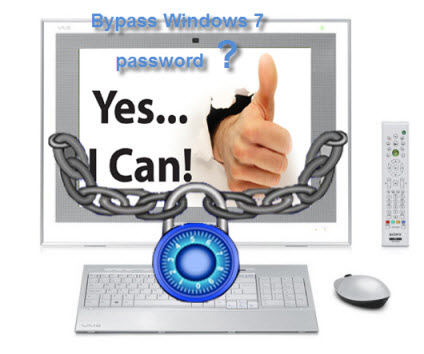 Login password on Windows 7 could be Local account password and Administrator account password. So, how to bypass Windows 7 login screen without password? Is it complicated? In this post, we list 3 ways to help you bypass Windows 7 password easily. (Read on how to bypass Windows 10 password from here)
Method 1: Bypass Windows 7 Logon Password in Safe Mode
You can change Windows 7 password from safe mode in following steps:
Step 1: Press F8 before the Windows 7 loading screen.
Step 2: Choose a Windows 7 safe mode option—"Safe Mode with Command Prompt"→Press "Enter" next.
Step 3: Type net user and press Enter, all accounts on the Windows 7 PC will be displayed.
Step 4: Type your locked user account with a new password in the command prompt, for example, "Happy 123456" means your new password for net user "Happy".
Step 5: After restart your computer, you now can log to your PC with the new password successfully.
(Note: When you recover Windows 7 password from safe mode, an administrator account with known password is necessary. If not, move to Method 2)
Method 2: Bypass Windows 7 Password with a Windows Password Reset Disk
If you created a Windows 7 password reset disk in the past, below are the steps of how to get around forgot password on Windows 7:
1. If you enter the wrong password when you attempt to log on, Windows displays a message that the password is incorrect. Click "OK" to close the message.
2. Click "Reset password", and then insert your password reset disk.
3. Follow the steps in the Password Reset Wizard to create a new password.
4. Log on with the new password. If you forget your password again, you can use the same password reset disk. You don't need to make a new one.
(Note: The disk only works in a certain account you've created, if you changed the Windows XP password for that account, it still works. But if you don't have a password reset disk, then the only way to bypass your Windows 7 password is use a third party application.)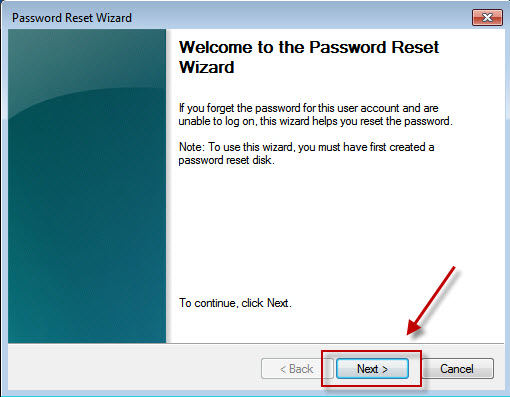 Method 3: Use Windows 7 Password Bypass Tool
Windows Password Key comes to an assistant when your computer has been completely locked without a created password reset disk. Someone may suggest you to reinstall the system, but I tell you that is totally unnecessary. Windows Password Key Professional can help you override your Windows 7 password and successfully login to computer again without suffering from any risk of data loss. Please follow the following 3 steps to get past Windows 7 password; you will soon enjoy the fun with your PC.
Step 1: Log in any other available computer (not your locked one), download and install Windows Password Key Professional.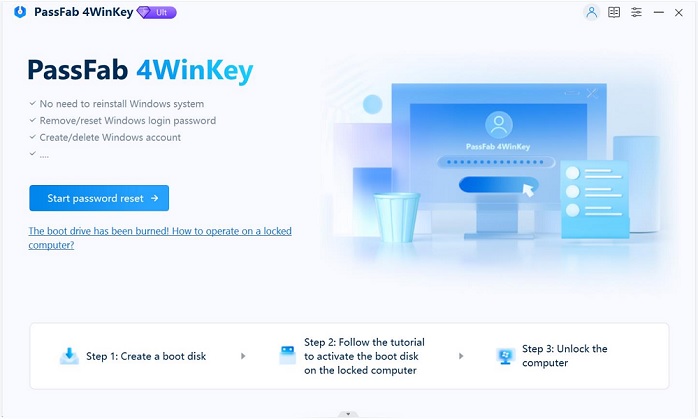 Step 2: Burn a password reset CD/DVD or USB flash drive with the program.
Step 3: Insert the disk to your locked computer and follow the software wizard to bypass the forgotten Windows 7 password with the burned CD/DVD or USB drive.
Video Guide about How to Bypass Windows 7 Account Password with Windows Password Key
Whenever you are, if you forgot your Windows 7 password, remember to make good use of Windows Password Key, and then you can successfully and easily unlock the forgotten Windows 7 password in minutes!
Now I am sure to tell you that it is possible to bypass Windows 7 Admin/Local password without losing any data.
Related Articles
comments powered by