Top 3 Methods to Get Latest Dell Drivers for Windows 10
Users may always complain their computer run slower than before, and their computer seems always in a bad condition. Is that true? Do you really know what your computer need? Actually, latest drivers can surely help you to fresh the working environment for your computer. Let's get some latest Dell drivers for Windows 10 32/64 bit and enjoy a better life.

1. Get Latest Dell Drivers for Windows 10 32/64-bit From Dell Official Site
For most of the cases, users are recommended to download drivers from the official website. And users can get what they need at Drivers & Downloads page: http://www.dell.com/support/home/us/ en/19/Products?app=drivers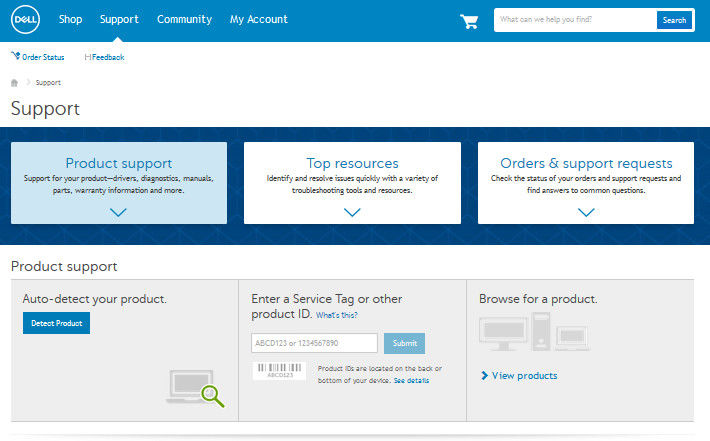 First, you should identify your laptop and enter its Service Tag or Product ID, which can help get the exact drivers. If you have no idea about this information, you can press "Detect Product", thus Dell service will help get this information.
After finding your laptop model, you will be guided to download several different drivers, each one has its own function. Like Video Driver, it is extremely important for a computer, the hardware may not functioning work with it. Besides, network card drive is also indispensable for a computer. Make sure you have renewed these two.
2. Download Dell Latest Drivers For Windows 10 From DriverGuide
Except for official website, there are also some other websites which provide the most comprehensive drivers information to us. DriverGuide is one of the most useful sites, from this site we can see the grade and rank of different drivers.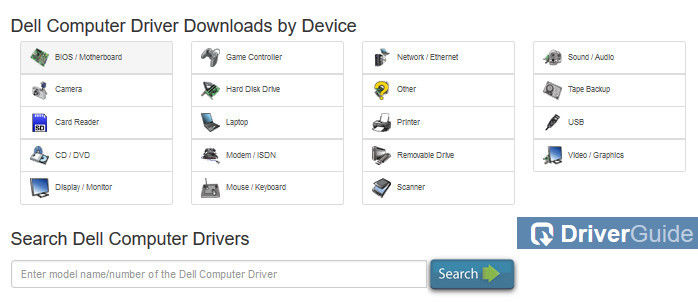 Besides, this website makes a list of the most popular Dell Computer product support software drivers (like Dell Inspiron 15 3542 with Windows 10 x64 Drivers 64-bit). You can easily download Dell drivers for Windows 10/8/7/XP, etc. The website has a team of tech talents and they keep updating the latest Dell drivers to the site, thus users can always get their thing new: http://www.driverguide.com/driver/company/Dell/index.html
3. Dell Drivers Update Tool
For certain people, a one click method could be the best. There are many different driver helps in the market, here we'd like to introduce you an easy tool which can help you fix your Dell drivers problems. Of course, we often detect problems first, and then we update the drivers. This tool may help solve both two issues.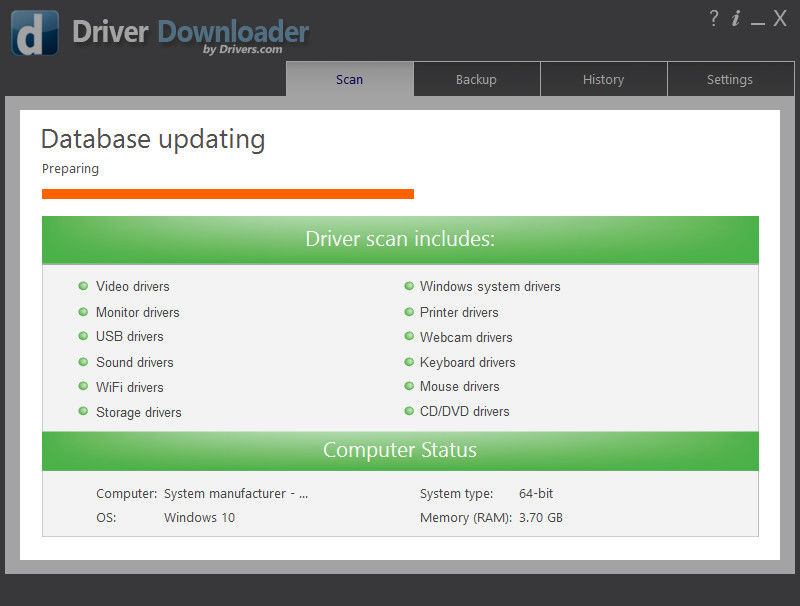 After downloading this tool in your computer, you can manually test the drivers in your Dell PC/Laptop, this tool will automatically get your computer information and get the necessary drivers: http://www.drivers.com/update_dell_drivers_main/
Once you have got your Dell latest drivers for Windows 10 32/64 bit downloaded and installed, that not mean your computer have no more hidden troubles. Around the world, thousands of people are facing even more complicated computer problems. Like you accidentally forget your Del PC password and could not get important things back, Windows Password Key can be the one you are looking for. Nevertheless, for latest computer issues, we will soon let you know the best solution. Don't hesitate to favorite our site.
Free Download
Buy Now($19.95)
Related Articles
comments powered by