How to Reset Administrator Password on HP Laptop
Password can be a significantly important thing for a computer and laptop, regularly change and reset password for your computer is a needed and good habit. However, how to reset administrator password for HP ProBook, Pavilion or Envy laptop, do you have any idea? Don't worry, in this article we will list 3 ways for you to reset administrator password on HP laptop, now let's start.
Way 1: Manually Reset Administrator Password with Old Password on HP Laptop
If you have successfully enter your HP laptop, you can take the following steps to easily reset your administrator password.
Step 1: Log on to the computer using the administrator username and password. Click "Start" and select "Control Panel" and choose "User Accounts".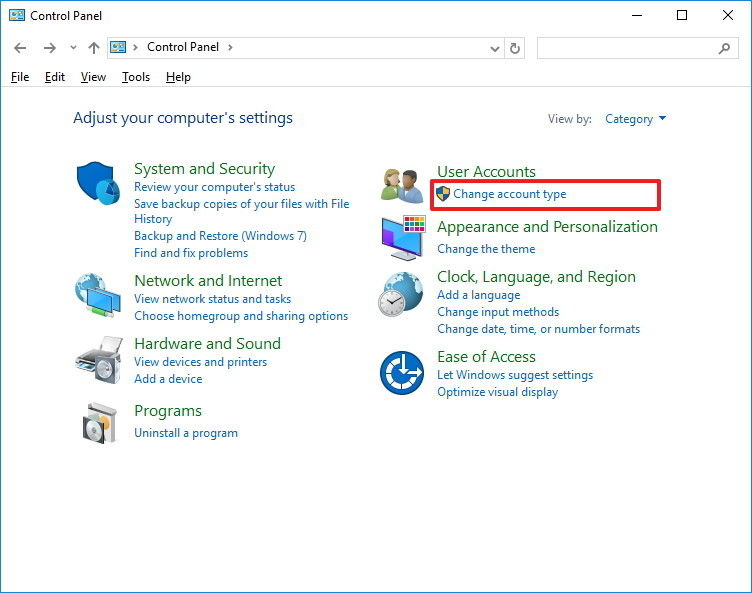 Step 2: Click the "Change Your Password" link and complete the fields. You can create hint as you wish and click "Change Password" button when you're done to complete the process.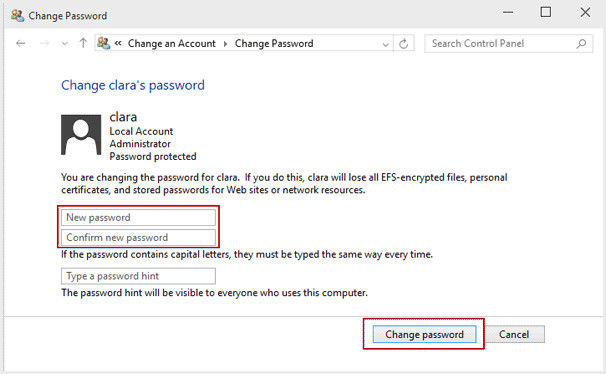 Way 2: Reset HP Laptop Administrator Password with Password Reset Disk
If you have forget the administrator password and want to reset it, then you can consider to use the password reset disk which you may got when you bought the HP laptop.
Insert your password reset disk into your laptop, follow its hints to get your administrator password reset. For that password reset disk will show you how to operate, thus we would not list more about this methods.
Way 3: Change Administrator Password for HP Laptop with Windows Password Key
Users may also ask, if they don't have a password reset disk or CD-ROM for their HP laptop, what can they do when they lost their administrator password and want to reset it? We suggest users try to take the advantage of Windows Password Key, it can help to recover lost/forgotten Windows password for login in Windows 10/8.1/8/7, and all the HP laptops and other brand of laptops are compatible.
Free Download
Step 1: Launch the program on an available desktop or laptop and get a workable USB with your computer. You then are required to burn a bootable disk, and you can view the interface below.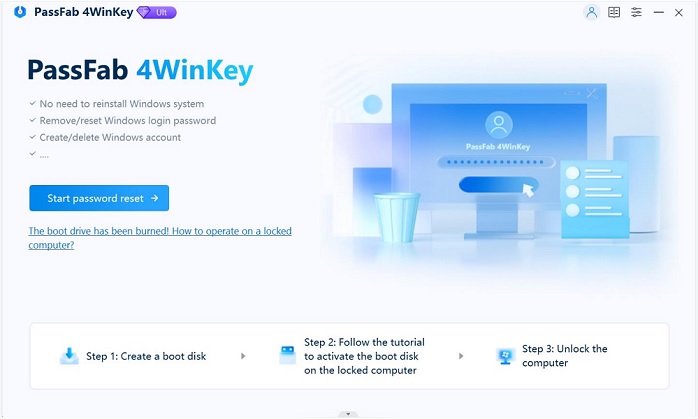 Step 2: Insert the USB to your password lost HP laptop, restart the computer and press "F12" or other keys (F2, F10, Delete) to enter BIOS settings and choose "Removable Devices" to continue.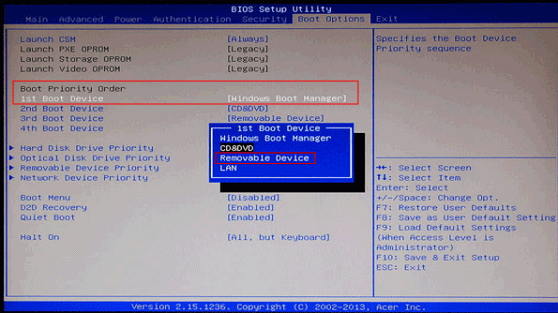 Step 3: Follow Windows Password Key's prompts and reset your administrator password for HP laptop.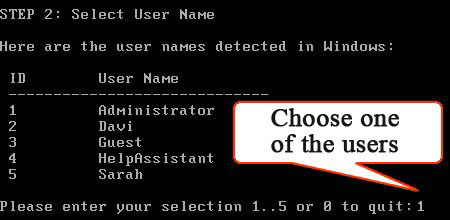 For more detail steps, you can refer to: How to Use Windows Password Key
As you have tried the above methods, you now must have get your HP laptop administrator password reset. Actually, these methods can also work for other brands of laptop like Sony, SANGSUM, Lenovo, etc. And they will be helpful for other type of account passwords. And when you meet with password trouble, don't hesitate to come to this article.
Free Download
Buy Now($19.95)
Related Articles
comments powered by