Asus Boot Menu Key for Windows 8/8.1/10
Have you ever heard of Asus UEFI BIOS? In fact, UEFI boot from USB is not that easy as you learn from people around. Then how to set UEFI mode to boot an Asus Windows 8/8.1/10 computer from created bootable USB? Let's have a look at this article and share a tutorial.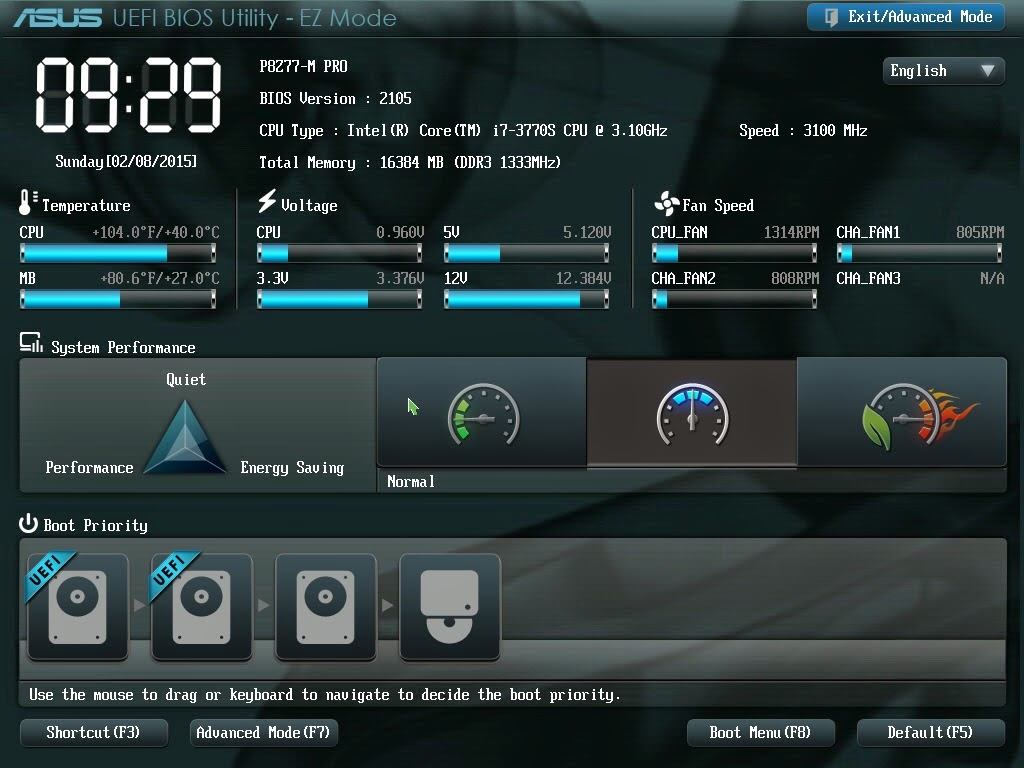 Common Asus Boot Menu Key Windows 8/8.1/10 for Different Asus Models
What influence the boot menu key of Asus computers, is greatly depend on the models rather than the Windows version. Thus we collect the information in chart, you can check the models of your Asus computer and find the match boot menu key.
| | | | |
| --- | --- | --- | --- |
| Type | Models | Boot Menu | BIOS/UEFI Key |
| desktop | | F8 | F9 |
| laptop | VivoBook f200ca, f202e, q200e, s200e, s400ca, s500ca, u38n, v500ca, v550ca, v551, x200ca, x202e, x550ca, z202e | Esc | Delete |
| laptop | N550JV, N750JV, N550LF, Rog g750jh, Rog g750jw, Rog g750jx | Esc | F2 |
| laptop | Zenbook Infinity ux301, Infinity ux301la, Prime ux31a, Prime ux32vd, R509C, Taichi 21, Touch u500vz, Transformer Book TX300 | Esc | F2 |
| notebook | k25f, k35e, k34u, k35u, k43u, k46cb, k52f, k53e, k55a, k60ij, k70ab, k72f, k73e, k73s, k84l, k93sm, k93sv, k95vb, k501, k601, R503C, x32a, x35u, x54c, x61g, x64c, x64v, x75a, x83v, x83vb, x90, x93sv, x95gl, x101ch, x102ba, x200ca, x202e, x301a, x401a, x401u, x501a, x502c, x750ja | F8 | DEL |
| netbook | Eee PC 1015, 1025c | Esc | F2 |
How to Get Asus UEFI Boot from USB in Windows 10/8.1/8?
Step 1: Start your Windows 8/8.1/10 Asus computer, press "F2 key when the boot screen appear. Enter the BIOS interface, click the "Boot Menu" button or press "F8" key;
Step 2: In the Boot Menu, you need to scroll to your own USB option and press "Enter" to confirm choice;
Tips: Don't choose those names of USB with a "UEFI" at the beginning, at this moment, most of the USB device don't support UEFI function mode.
Step 3: After the two steps above, don't forget to press "F10" for saving the change, or what you've done will be in vain. Besides, if your USB support UEFI mode, you can also choose the target USB to set Asus UEFI boot menu key.
What is UEFI?
The full name of UEFI is "Unified Extensible Firmware Interface", When the PC starts, and the firmware interface controls the booting process of the PC, and then passes control to Windows or another operating system.
UEFI is a replacement for the older BIOS firmware interface and the Extensible Firmware Interface (EFI) 1.10 specifications.
It can help to shorten simplify the computer starting process and shorten the time usage.
What is the difference with BIOS?
As an inheritor of BIOS, UEFI must have its advantages, and let's have a brief look at those differences.

UEFI is an updated alternative of BIOS, if compare them from the part of system startup principle, what makes UEFI more powerful than BIOS is because UEFI somehow is equal to micro operating system.
UEFI is supported by files system, it can directly read the files in FAT partition;
Users can develop applications which run under UEFI, those program files always end of "efi";
The above two cannot be done under BIOS, when start operating system under BIOS, computers must read system boot code from specify sector of the hard disk and boot startup operating system from the active partition.
For more UEFI firmware knowledge you can learn from Microsoft UEFI introduction
Besides, if you are not familiar with this Asus UEFI BIOS, and accidently get your computer into a bad condition or during the process forget the password of your Asus Windows 8/8.1/10 computer. Windows Password Key, which is recommended and tested by thousands of users may give you hand. Super easy to use and help you reset Asus password!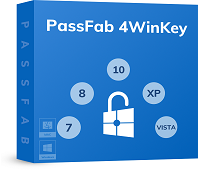 Reset/Remove Windows admin and other user password for local/domain account.
Create a new local/domain admin account to unlock your computer.
Change your Microsoft account password offline.
Fully support Windows 10/8.1/8/7/Vista/XP, Windows Server 2012 (R2)/2008 (R2)/2003 (R2).
Free Download
Related Articles
comments powered by