How to Restore Acer Aspire to Factory Default after Forgetting Password
You may need to reset Acer laptop to factory settings in many situations, like giving it away or cleaning up the system. Normally, this task can be easily done when you can still access the system. What if you have forgotten the login password? So here, I'd like to share how to reset Acer Aspire laptop without password, and these ways apply to all Windows 10/8/7 Acer computer.
Part 1: How to Factory Reset Windows 7 Acer Aspire with Recovery Partition
Each Windows 7 Acer laptop is equipped with a recovery partition called Acer eRecovery management that allows you to restore Acer Aspire to factory defaults. To get into the recovery partition, follow below instructions:
1. Start your Acer Aspire and press F2 when the initial screen shows to enter BIOS.
2. Use Arrow key to navigate to Main tab and enable D2D Recovery. Press F10 to save changes and exit.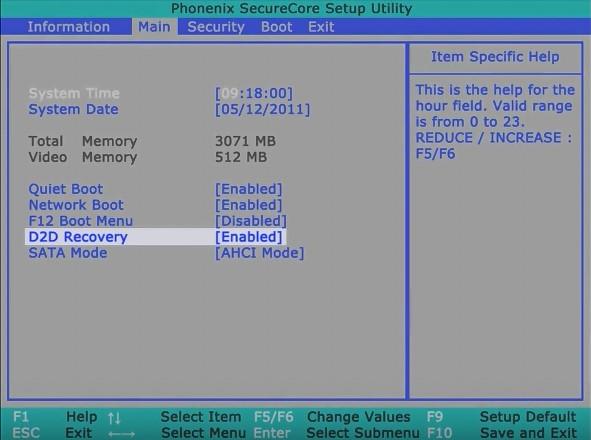 3. Hold Alt key and repeatedly press F10 after exiting BIOS. Windows will then load eRecovery files.
4. Select Completely Restore System to Factory Defaults and follow the message to erase your PC.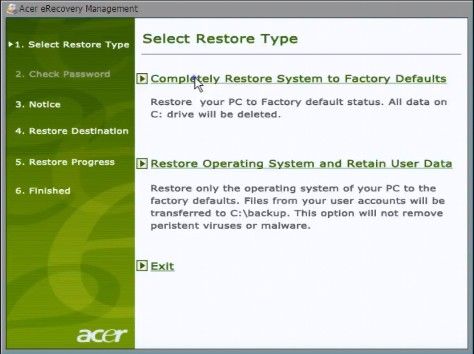 Part 2: How to Restore Acer Aspire to Factory Default on Windows 8/8.1/10
With Windows 8/10, the traditional BIOS is replaced by UEFI. Thus you cannot reset Acer Aspire laptop back to factory settings like above method. Instead, you can sue Acer Care Center, adding the premise that you can login to Acer with password.
1. To begin with, type Acer recovery on Search box and select Acer Recovery Management. Allow the app running.
2. Acer Care Center will be launched ask whether to reset your Acer PC. Click Get Started.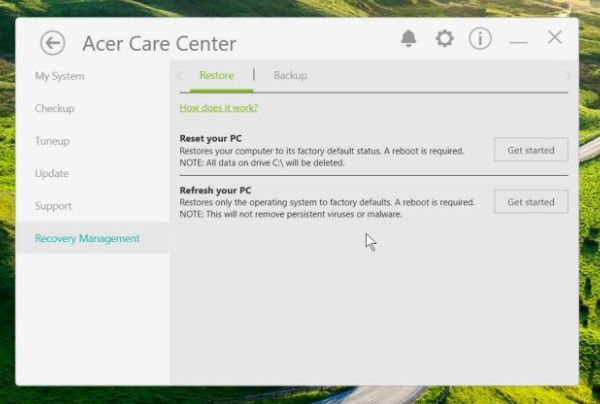 3. Choose Remove everything from the pop up windows.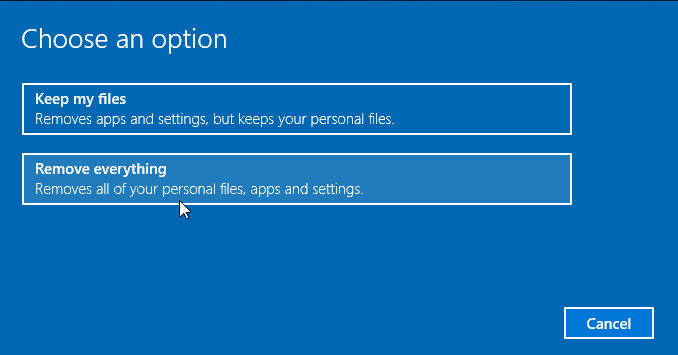 4. Choose to clean the drive if necessary, which will take longer.
5. Your laptop will restart and begin the resetting process.
Part 3: How to Reset Acer Laptop without Administrator Password
However, if you have set the BIOS password for Windows 7 or login password for Windows 8/10 and accidently forgotten it later, you will not able to go back to factory settings on your Acer Aspire unless you unlock it first. Software like Windows Password Key can help solve the problem.
Free Download
1. Install Windows Password Key on another accessible computer and inset a removable drive to create a password recovery disk.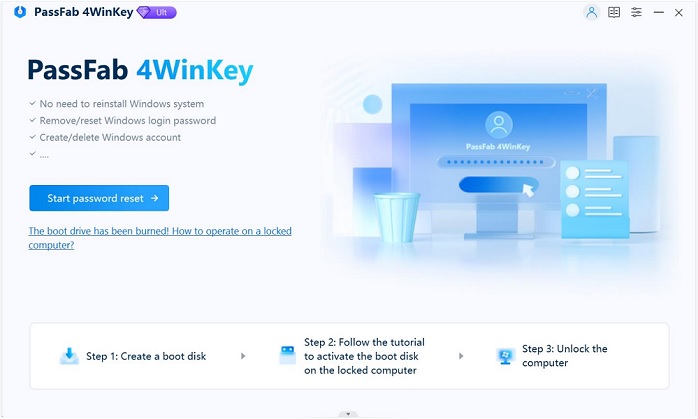 2. Plug out when it finishes. Now select to boot your password-locked Acer laptop in BIOS.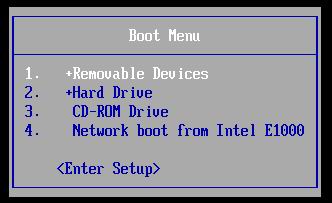 3. After you get into Windows Password Key system, choose your Windows Installation and account to change or reset password.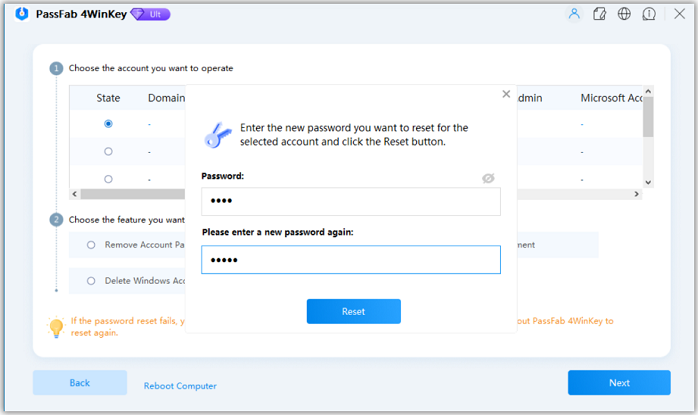 4. Save the changes and reboot your computer. Use the new password to unlock it then return Acer Aspire to factory settings using above methods.
That's all how you can factory reset Acer Aspire laptop with Windows 7/8/10. All these ways won't ask for a password.
Free Download
Buy Now($29.95)
Free Download
Buy Now($19.95)
Related Articles
comments powered by