How to Reboot and Factory Reset Toshiba Laptop
Toshiba laptops are one of the many laptops struggling to get hold of a piece of the market share cake that has laptops from many companies. Factory resetting is the process of reverting a device to its original out of the-box state before purchase by clearing user data. Though data such as contacts, messages, software installed, documents etc. is deleted, the operating system isn't. After performing a factory reset, all the default software that came loaded on the laptop will be retained. Selling your laptop, having software issues with it or it's been attacked by malware are reasons enough to factory reset it. Many users have been asking, "How do I reset my Toshiba Satellite Pro laptop to factory settings?" This article details how to reboot a Toshiba laptop and reset it to factory settings.
Part 1: How to Reboot a Toshiba Laptop
Rebooting a Toshiba laptop, like any other computer, is very simple. Follow the procedure below.
Step 1: Click the Start icon that is located on the bottom left corner of your screen.
Step 2: Click the Shutdown icon and select Restart.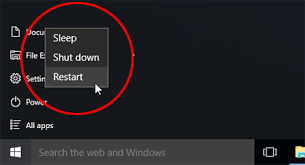 Part 2: Factory Reset Toshiba Laptop
Wondering how to how to wipe a Toshiba laptop hard drive clean? Back up your data using cloud-based storage solutions or an external hard drive. The latter is faster. Ensure your laptop is connected to a power source and all the peripheral devices such as mouse keyboard, printers etc. are unplugged then follow the procedure below.
Step 1: Reboot the laptop by clicking the Start icon and selecting restart or pressing the power button for 10 seconds.
Step 2: Press the 0 (zero) key and simultaneously tap the power button.
Step 3: Release the 0 key immediately the machine starts beeping.
Step 4: Under System Recovery Options, choose "Toshiba Recovery Wizard".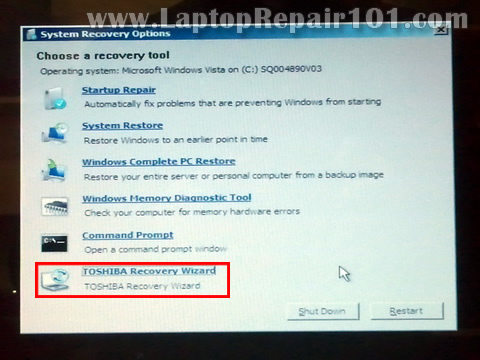 Step 5: Select "Recovery of Factory Default Software" and click "Next".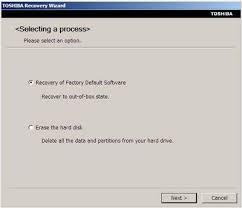 Step 6: Click "Next" to factory reset the laptop.
The method can also be followed by users who quiz: How do I restore my toshiba laptop without a disk?
Extra Tip: How to Reset Toshiba Laptop Password
Users who've forgotten their login password can reset it by using Windows Password Key. Windows Password Key is a beautifully designed tool that combines simplicity and functionality when resetting the password for standard and administrator accounts for both local and domain users by using a bootable CD/DVD or USB drive.
Free Download
Follow the procedure below.
Step 1: Download and install Windows Password Key on an accessible computer.
Step 2: Launch it and click "Browse" to select Windows Password Key image file. Select "USB Flash Drive" and insert a USB stick into the computer. Click "Burn" to write it on the drive.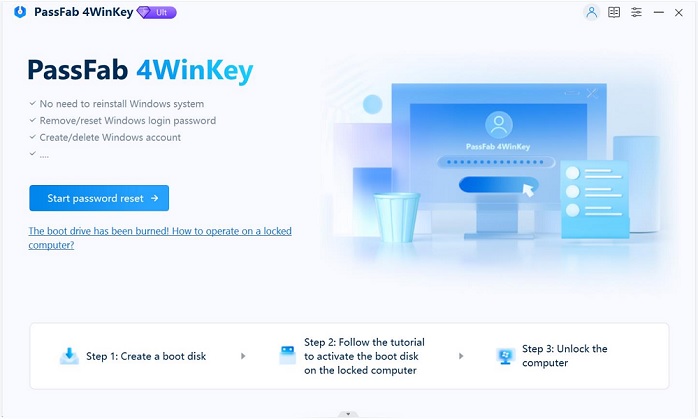 Step 3: Insert the USB drive into your Toshiba laptop and reboot it from PC. Enter BIOS setting as it starts, and type "1" to proceed.
Step 4: Type the "User Name" number whose account you wish to reset and hit Enter, and type "y" to reset the password.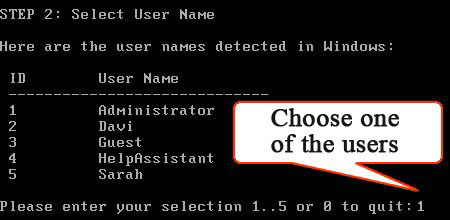 Conclusion:
With the tutorial above, rebooting and factory resetting your Toshiba laptop should be a walk in the park.
Free Download
Buy Now($29.95)
Related Articles
comments powered by