How to Remove the Password of Deep Freeze
Deep Freeze is known professional computer restore software that can be used to restore the operating system back to the original configuration automatically and protect your system from being damaged or altered. After installation, you can set a password to protect Windows system. But if you forgot this password you set when you need to login in to modify something, what could you do?
In this post, we will show you how to remove deep freeze password and uninstall it without using any third-party Deep Freeze password remover. Before you attempt to remove password of Deep Freeze, you have to know what you'll need:
Windows operating system
WinPE USB drive
USB flash drive
Part 1: How to Remove Deep Freeze Password
To remove the password of Deep Freeze, you can replace Persi0.sys file by downloading and installing another program with the same version number. Now follow the step-by-step guide below to make it:
Step 1: Launch Deep Freeze on the PC where you installed this encrypted program, and check the version number, then remember it.


Step 2: Download another Deep Freeze software whose version number is similar to the encrypted one on another PC. Once downloaded, install it on your computer.
Step 3: After installation, set a password that is easy for you to remember, like 1234. Then click on Apply and Reboot and your computer will start rebooting.


Step 4: Boot the operating system with the pre-planned USB flash drive or disk. Then open the Disk C after booting and locate the file Persi0.sys, which is the password file of Deep Freeze. Copy this file to your USB drive as a standby.


Step 5: Like the previous step, boot the operating system on the computer you installed the password-forgotten Deep Freeze and open Disk C, find the file Persi0.sys and hit Delete. Then paste the Persi0.sys file stored in USB to Disk C to replace the previous one.
Step 6: Once replaced, rebooting your system. If you succeed restarting your PC, then you can check whether the date of Persi0.sys file is current. If it is current, that means you replace successfully.
Step 7: Hold down the Shift key and hit the Deep Freeze icon, enter the password 1234, if you can open the setting windows, that means you successfully removed the password you forgot.


Part 2: Steps to Uninstall Deep Freeze without the Password
If you don't have the password for Deep Freeze, you're going to have to get your hands a little dirty in your system BIOS. Press your BIOS Setup key during the reboot process.
Step 1: In order to bypass the password, you will need to set your computer's date at least ten years ahead or behind the current date. Once the date is changed, save and reboot your computer again.
Step 2: Press and hold the F8 key during the boot process. This will open Window's Advanced Startup menu. Select "Debug" or "Debugging Mode" from the list of options.


Step 3: To end the process from Task Manager, select it and click End Process at the bottom of the window. Your computer will ask you to confirm that you want to end the process.


Step 4: Delete the Deep Freeze program folder from C:\Program Files\Faronics\. Delete the entire folder.
Step 5: Open the Windows Registry editor by pressing Win+R and typing regedit into the field in. Browse for the "Faronics" folder in HKEY_LOCAL_MACHINE\SOFTWARE\. Delete the entire Faronics folder. Once you've done all of this, Deep Freeze should be uninstalled.
If you failed to reboot your operating system due to forgetting the login password when attempting to remove Deep Freeze password, you can still unlock it with the help of Windows Password Key, the world's leading Windows password recovery tool, which help you reset, recover and remove lost or forgotten administrator and user passwords on any Windows 10/8.1/8/7/XP/Vista system without reformatting or reinstalling your system.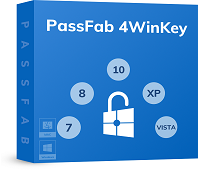 Reset/Remove Windows admin and other user password for local/domain account.
Create a new local/domain admin account to unlock your computer.
Change your Microsoft account password offline.
Fully support Windows 10/8.1/8/7/Vista/XP, Windows Server 2012 (R2)/2008 (R2)/2003 (R2).
Free Download
Related Articles
comments powered by