The Best Way to Reset Lost Acer Admin Password on Windows 10/8/7
"I forgot my user password on my Acer Aspire laptop. It's Windows 10. How do I recover the password without factory setting my laptop? Anyone want to help?"
When you open your Acer laptop, that the user password is forgotten is the last thing you wish to see, though it happens to many laptop users. Worse still, many would feel helpless when they find that they do not have a Windows password reset disk at hand to help them recover the lost password. Surely, you may find many solutions to this problem online, which would work in resetting your password. But for most of the time, they would also remove the data in your laptop during resetting. While in this article, you will learn about the world's best Acer password recovery tool and how to use it to recover your Acer Aspire/Nitro/Swift/Spin laptop login password on Windows 10/8.1/8/7/XP/Vista without reformatting, reinstalling, or factory setting your operation system.
Windows Password Key is strongly recommended in this article in terms of laptop user, login and admin password recovery on Windows operation system. With this software, you can fix your Windows password problems easily by either changing or removing the original password and creating a new account.
When do You Need Windows Password Key?
1.Forgot the password on Acer/Lenovo/ASUS/HP/Dell/Toshiba/IBM laptop you have changed.
2.The admin password was changed after your friend returned your computer.
3.Lost the admin password for Windows 10/8.1/8/7/XP laptop but had no alternative account to log in.
4.Forgot the Acer user password but there is no reset disk to recover it.
5.Set a Microsoft account but lost password for the Acer laptop.
How to Unlock Acer Laptop on Windows 10/8.1/8/7/XP when Login Password is Forgotten?
Forgot user password on Acer laptop but do not have a reset disk to help you? The software Windows Password Key is always helpful in bypassing your laptop login password in a few minutes without erasing your files. Follow the instruction below to learn how to reset laptop password without reset disk.
Step 1: Download the software and install it in any normal and accessible computer. Click "Browse" to find the existing Windows Password Key image file after you have launched the program.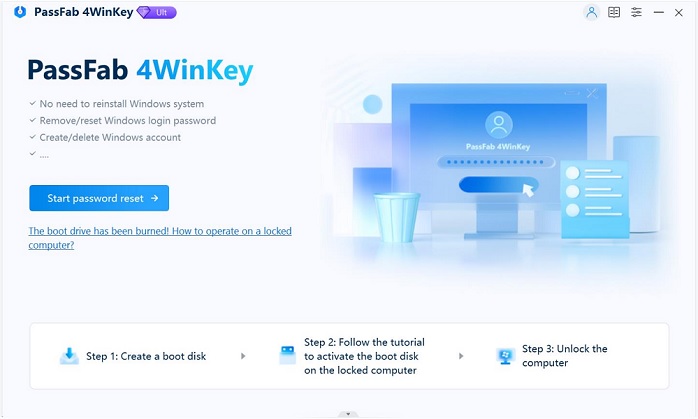 Step 2: This password recovery tool provides two methods to burn a reset disk. Choose either "CD/DVD" or "USB Flash Drive" on the interface. Click "Burn" to start the burning process, and then "OK" to eject CD or the flash drive after the burning completes.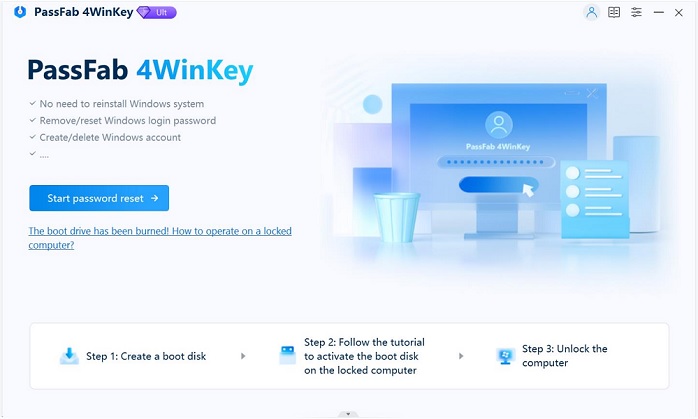 Step 3: Plug the burned disk into your locked Acer laptop. Enter BIOS setup to set USB as the first boot device.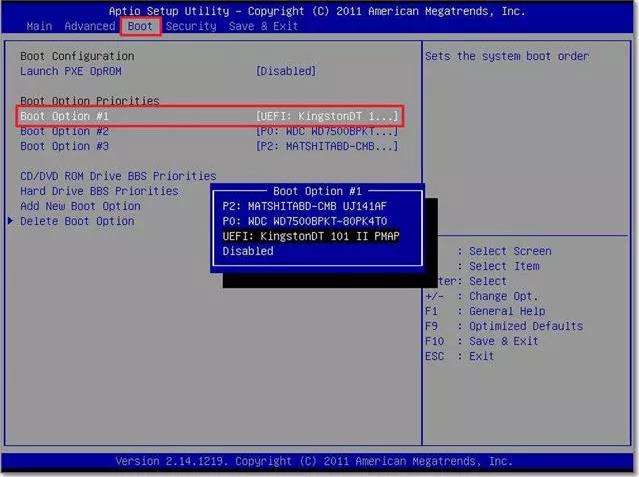 Step 4: The Windows Password Key fully loads under WinPE. Select "Windows installation", click "Reset" and then "Reboot" to do the reset.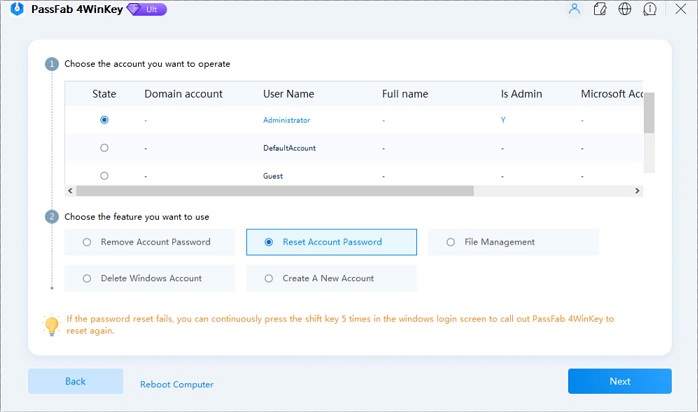 Summary
This article introduces to you Windows Password Key, the best Acer laptop admin password recovery tool in the world. Without reinstalling or data loss, it can enable you to bypass the forgotten login password on Windows 10/8.1/8/7/XP/Vista when you do not have a reset disk to help you out.
Free Download
Buy Now($29.95)
Related Articles
comments powered by