How to Reset Password on HP Laptop without Disk
"How do I bypass my password on the front page without a password reset disc? I lost my password and can't remember it and I want to reset password on HP laptop without disk and then to use my computer as usual. Please help."
Currently nearly everyone owns one or two laptops and to create an account and login password to lock the laptop is a universal phenomenon. However, a locked laptop is able to result in frustration because people are easier to forget or lose that login password. How to solve that problem? If you search for how to change password on laptop and look for a way to fix this issue, then you come to the right place. You'll see how to reset password on HP laptop (including HP EliteBook x360/850, Spectre x360, Envy 15, Pavilion x360/15/17, Chromebook, or OMEN laptop) with top 2 ways in this tutorial.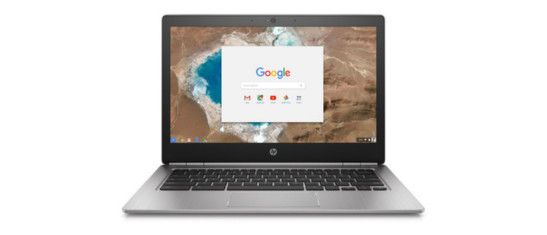 Method 1. Reset HP Password with Administrator Privilege
Previously, once a person forgot computer login password, he/she may want to know how to factory reset HP laptop without disc. Actually if the locked account is the ordinary user account and you know the admin password, then you might as well use take advantage of the administrator privilege to reset password by using the following steps. The whole process of HP password resetting won't take more than 20 minutes.
Sign in to your HP laptop with another account that owns administrator privilege.
Right click on "This PC/Computer" on desktop shortcut and hit on "Manage" to open "Computer Management".
3.Tap on "Local Users and Groups" and then choose "Users".
4.On the right side, right-click on the locked user account and then select "Set password…" to reset its login password.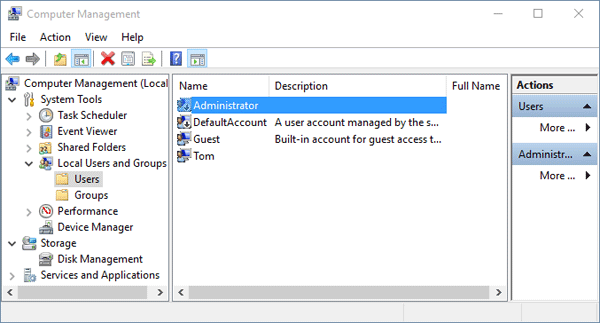 However, suppose the locked account is administrator account, Microsoft account, or it is ordinary account but you have no password of administrator account, then how to reset password on HP laptop Windows 7/8/10? Please keep reading and attempt to get help from the second method.
Method 2. Reset HP Password with Windows Password Key (No Disk)
If you come here to hunt for how to reset administrator password on HP laptop, then Windows Password Key is your life saver. There is no denying that Windows Password Key is the best way to change/remove password without data loss on Windows-based computer. This is a reliable software that supports all Windows systems (Windows 10/8.1/8/7/Vista/XP included) and computer brand (HP, Dell, Acer, ASUS, Toshiba, Samsung included).
Let's see how this software plays a role in resetting Windows password when you locked out of HP laptop:
Step 1. Download and install Windows Password Key Professional from official website to another laptop or desktop, then launch it on that computer.
Free Download
Step 2. Choose the existing reset HP Windows password file and then insert a blank USB to that computer, this key will recognize it. After that, click Burn button to begin bootable disk creation. Then plug out the disc.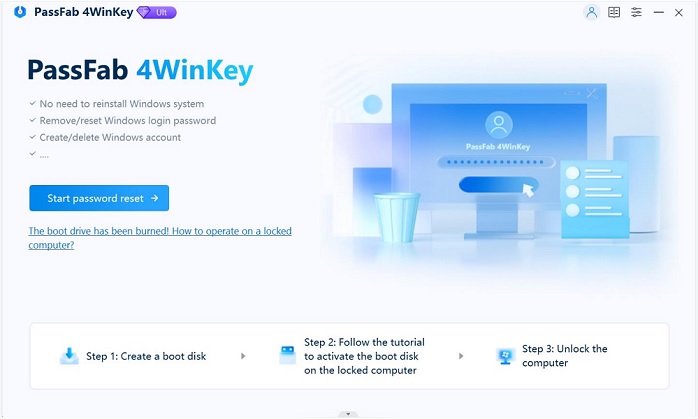 Warning: You need to prepare a USB that is at least 1 GB size. Moreover, your USB flash drive will be formatted and all the data inside will be lost, so make sure that you have backed up your data.
Step 3. Reset HP BIOS setting by doing this: restart HP machine rapidly and then press F12 quickly until you see BIOS main interface. Change the setting and let your laptop boot from removal USB. Then save and exit BIOS setting. Your laptop will be restarted.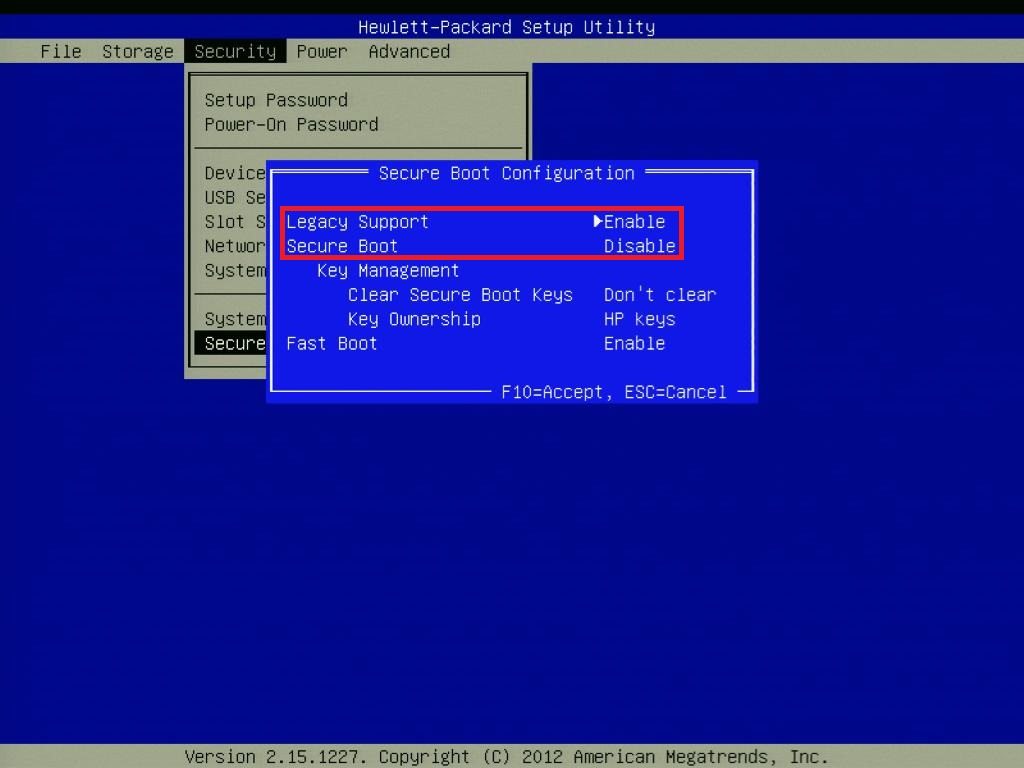 Step 4. After a while, you will see the Windows Password Key UI with black screen and white words. Just type the account ID that you would like to unlock HP laptop forgot password and then press y to confirm it. Finally, your password is about to reset with a null one. Your computer will be reboot and in the next time when you open HP computer, there is no login password again.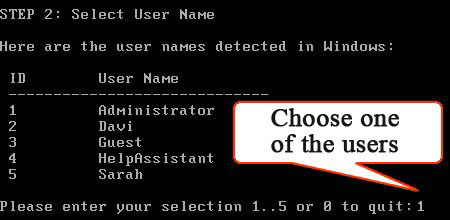 Now you might have got the knowledge that how simple it is to reset forgotten password of HP laptop without disk. Take note that the above ways are also suitable for other brand computer and all Windows system. Good luck to you.
Free Download
Buy Now($29.95)
Related Articles
comments powered by