How to Reset/Remove BIOS Password on the HP Laptop/ PC
A BIOS password is used to add extra security to computers. It helps to stop strangers powering up or making changes of the computer. Big computer manufactures like HP usually exclude customers out of this area so as to make sure individual users do not cause unnecessary troubles.
However cases may happen when someone forget his or her BIOS password and cannot set up the laptop. A first reminder for this group of people is that never try to guess the password on an encrypted hard drive, since three wrong guesses may result in you information being lost. In the following, we would like to introduce you a few ways to help you either bypass or reset the password on your HP computer.
Disclaimer: We assume that the information in the followings are for experienced computer users. Be sure you can control the uncertain situations appeared, and we are not responsible for the misoperations of the users.
3 Ways to Remove BIOS Password on HP Laptop/PC
1. Removing Your Computer's CMOS Battery.
This is the simplest way to remove a BIOS password. The mechanism inside is that your BIOS password is not influence by your computer battery over all, rather, it is supported by small battery which has been inserted in the motherboard. So if you remove the small CMOS battery, the computer will lose the information it has stored before, including the BIOS password.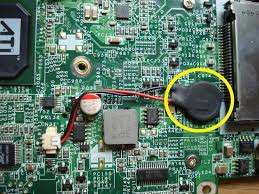 Inside the yellow circle is the CMOS battery. To reset the BIOS password, unplug your laptop, screw the cabinet and remove the CMOS battery for about half an hour. Put it back afterwards. Then you will find that computer is ready to go.
2. Using the Motherboard Jumper.
Most of the motherboard contains a jumper which can clear the CMOS settings, including the BIOS password. The main challenge is that you should find the correct location. Usually the jumper locates in different places of the motherboard in terms of laptop and desktop. Check the manual to make sure you find the right place. The two pictures in the following provide you two cases of the jumper.
When you find the jumper, remove it and join the center pin into other pins. Usually you should uproot the pin from its original places and out it into another location. Then all the information it stored will be reset. After that, close the cabinet and start your computer.
3. By Using a Third-party Tool.
As previously stated, if you are not an experienced user, we recommend you use professional software. There are a few tools which can help you reset the BIOS password, such as KillCMOS, CmosPwd. These third-party tools enables you remove BIOS password in a few clicks. For Windows login password or Microsoft password, we recommend you Windows Password Key.
1. Find back Windows 10/8.1/8 lost password on BIOS HP computer.
2. The Windows password recovery process will be finished with no data loss or file damage at a fast speed.
3. Supports to get back lost administrator passwords, user login passwords, Microsoft account password and etc.
4. Regain access to Windows system in minutes by burning a bootable CD/DVD or USB flash drive.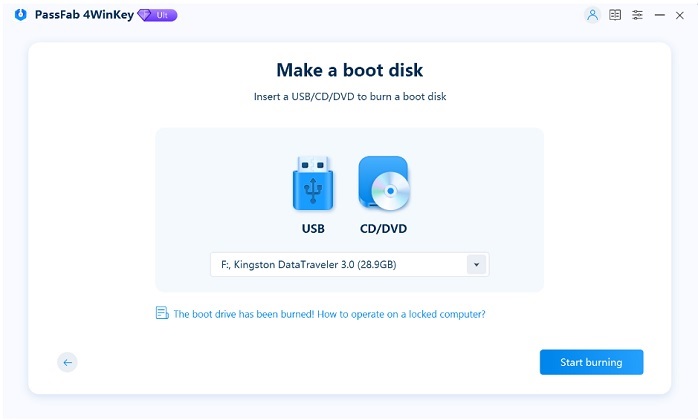 You can download a free version and install it in your computer and have a try. Then use a Windows Password Key bootable CD/DVD to start. Choose the existing windows password key images file, can click "Browse". Choose your CD/DVD drive. Click "Burn", after it completes, put you newly created CD and remove your Windows password. Check here for more specific information.
Free Download
Buy Now($39.95)
Related Articles
comments powered by