Tips and Tricks on HP BIOS Update
Want to enjoy more features for totally free or have encountered some special computer breakdown on your HP laptop/desktop/notebook that cannot be fixed even by the computer expert due to the out-of-date BIOS? All these can be resolved by updating your BIOS to the latest version.
Here we will share some information and tips about what the BIOS is and how to update a BIOS on HP ENVY/Pavilion/Spectre/Chromebook in Windows 10/8.1/8/7/XP/Vista. Please read on.
Part 1. Reasons for HP BIOS Update
Normally, an outdated BIOS on laptop, desktop or notebook will bring a lot of issue, such as:
Computer won't recognize hardware properly, like a quad-core CPU might only be recognized as a single-core CPU.
System performs badly, such as it severely ruins the performance of Windows.
A new graphic card might fail to be addressed.
Fans speeds diverge badly from the given presets.
Computer gets stuck in a black monitor screen and frustration.
And other Windows OS errors.
As the negative consequences we stated above, you'd better update your BIOS to the latest version. Below is what you can do. Get HP BIOS update for Windows 10/ 8.1/ 8/ 7/ XP/ Vista, either 64-bit or 32-bit.
Part 2. Top 3 HP BIOS Update Utility
In most cases, BIOS cores were made by Award Software, American Megatrends Inc. (AMI) or sometimes by Phoenix Technologies. So it's not too complicated to make certain which BIOS update utility you need to flash your BIOS for your HP computer. You can choose one from AMI Aptio AFU or UEFI BIOS Updater based on your BIOS motherboard manufacturers. Also, there are some noncommercial tools, like UniFlash and Flashrom, which are applied to all brands of BIOSes.
AMI Aptio AFU
AMI Aptio AFU is a scriptable command line utility for DOS, Microsoft Windows, Linux, FreeBSD. It is capable of helping you update your BIOS, AFU is flexible enough to update the entire Flash part or only a portion. It programs the main BIOS image, boot block or OEM configurable ROM regions.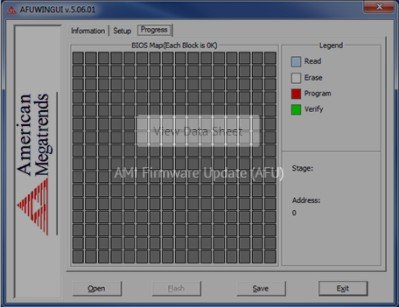 UEFI BIOS Updater
UEFI BIOS Updater is a BIOS modding program which allows you to update from an AMI UEFI BIOS without requiring advanced knowledge on modding techniques. This tool cannot be used, if you want to modify any other BIOS type (Award/Phoenix, non-UEFI AMI or Intel mainboard BIOSes) or insert a BIOS module, which is not present within the original BIOS or remove a BIOS module. UEFI BIOS Updater uses the AMI Aptio MMTools v4.50.0.23, resp. v5.0.0.7 and supports all Intel and AMD platform BIOSes.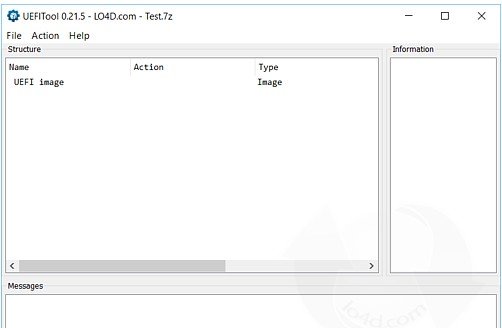 Uni Flash
For those who need to flash the BIOS of their mainboardor rewrite it, this open-source UniFlash is your best choice. It provides a simple and fast way to help you update the BIOS from your operating system.
A particular feature of this program is the fact that it is not designed to support only a specific line of products. Instead, it is addressed to a variety of chipsets that come from multiple manufacturers, including Intel, AMD, VIA, nVidia, Micron SiS, ALi, SMSC and Winbond - Symphony Laboratories.
Part 3. How to Update HP BIOS on Windows 10/8.1/8/7/XP
Different motherboards use different utilities and procedures, but the processes to update BIOS are generally similar. Use the following steps to update the BIOS in your computer.
Note: Please make sure the battery is fully charged before you update BIOS on a laptop. For a desktop computer, it's better to plug into an uninterruptible power supply. Ensure all the antivirus programs are closed to avoid unexpected error whiling BIOS update.
Step 1. Open the System Information app by clicking the Start button in Windows. Type System Information in the search box and click System Summary. Write down the BIOS version and continue with the next section to find the processor type.

Step 2. Backup the BIOS first. The BIOS updater has the built-in "Save" or "Backup" functions.
Step 3. Head over to the manufacture's website to find the downloads or support page for your specific model of motherland, then download the accurate BIOS updates for your computer.
Step 4. Run the downloaded BIOS update and click BIOS update. Once done, restart your computer when prompted.
Normally, it will boot up automatically, but if you've set a login password for your computer, then you need to type in it before you access to your PC. What if you cannot remember its password, here we introduce you a Windows password unlocking tool - Windows Password Key, which can help you recover lost/forgotten for login easily and instantly.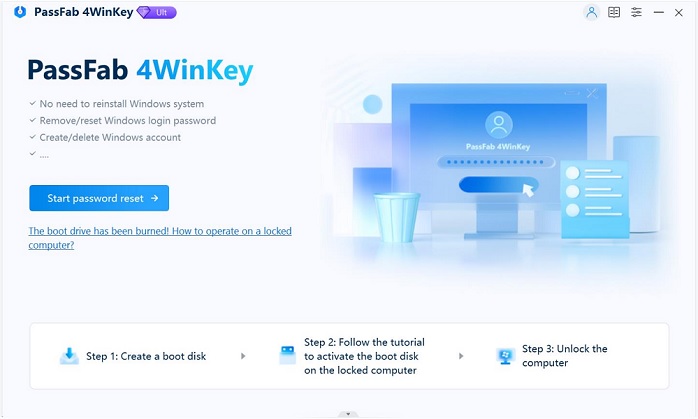 This is all about how to update the HP system BIOS, if your friend or family are experiencing the same issue on their Dell /Acer/ Asus Toshiba /Sony /Lenovo desktop or laptop, you can share this post with them.
Free Download
Buy Now($19.95)
Related Articles
comments powered by