Best Way to Reset Password of HP Chromebook Laptop
Forget password can be an annoying thing for all the computer users, especially when you need to use your computer, for example HP Chromebook Laptop 13 immediately. So, how to get your HP Chormebook Laptop password reset? In this article we will provide you the easiest way to allow you resetyour HP Chrombook Laptop password or even enter it without password.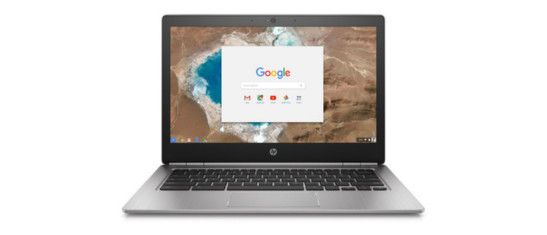 What is HP Chromebook and What Do We Need to Login?
HP Chromebook is one of the most famous Chromebooks published by Google, this kind of computers equipped with Chrome OS, which is unfamiliar with platform like Windows and Mac OS.
For using HP Chromebook, users have three conventional options to enter their laptops:
Enter with Google account and its password;
Enter with phone verification;
Deblock with PIN code.
Thus, if you happened to forget your HP Chromebook password, what to do? Here we will depend on different operating systems and divide situations into two.
Part 1: How to Reset HP Chromebook Laptop Password Based on Chrome OS
For users who want to enter their Chrome OS HP Chromebook without password, you may need to change or reset the password of Google account.
Option 1: Change your Google account password:
Sign in to "My Account";
Select "Signing in to Google" which is under "Sign-in & Security";
Choose password to enter a new one and select "Change Password"
Option 2: Reset password of your Google account:
Google provide an Account support page.
You may need to answer some questions to confirm the account is belongs to you, and you will receive an email from Google to your available email.
Choose a new password that you haven't used for the account.
This can be a pretty easy method to get your password back or you can even choose to factory reset your HP Chromebook laptop, this way for Chromebook named "Powerwash":
Click "Setting" which you can find at the status area of the taskbar;
Get to "Show advanced settings" then click "Powerwash" in the Powerwash section;
Click "Restart" to reset your Chromebook.
Notes: Powerwash function will wipe all the users' data and files, after using this method, you may need to install your HP Chromebook laptop again.
Part 2: Unlock HP Chromebook 13/14/15 without Password on Windows 10/8/7
If you have changed the original operating system of your HP Chromebook, and install Windows into your laptop, Windows Password Key, a Windows password recoery tool, then must be the one you need. This software can help you recover or reset all user and administrator passwords of HP Chromebook, reset domain administrator password, as well as get your HP laptop run faster and easy to use.
Step 1: After you open Windows Password Key, you may see the interface below, and then choose the path of Windows Password Key file. Normally, the location is default.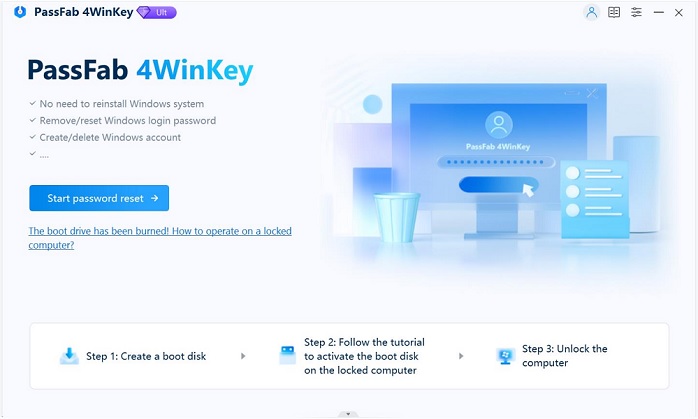 Step 2: Windows Password Key will guide you to burn a reset disk, you can choose to use a CD/DVD dish or USB Flash Drive. And click "Burn" which is at the bottom of the program, and wait for the burning process complete. (It may take a few minutes for burning, please patiently wait.)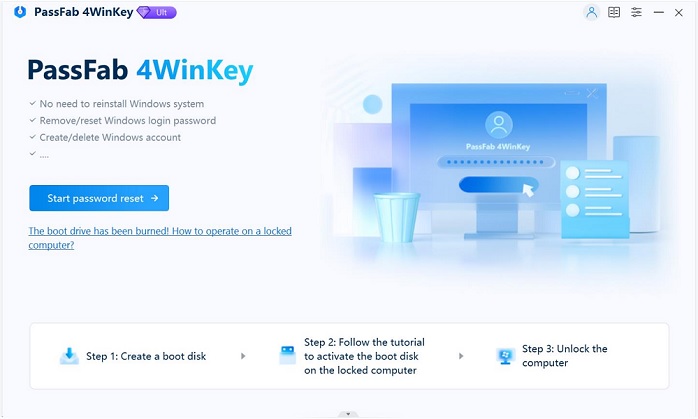 Step 3: Insert your reset disk which you burned by Windows Password Key into the password protected HP Chromebook Laptop. Start your laptop then press "F12" in order to enter the "Boot Menu". In the list you will find a CD/DVD disk or USB Flash Drive, select it can hit "Enter".
Step 4: Your computer will then let you to type the ID number and number of protected account, or you can type 0 to quit in the process.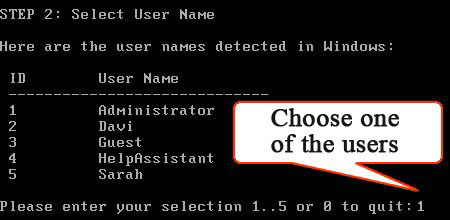 Step 5: To make sure of your operation, type "y" to confirm.
The whole process can be easy and safe. In this process you will not lose any data and file in your HP Windows 10/8/7 Chromebook 13/14/15 Laptop. Besides, this method could also be used for resetting password of Dell, Sony, Lenovo, IBM, TOSHIBA, etc. Be kind to give it a download and enjoy its professional function.
Free Download
Buy Now($19.95)
Related Articles
comments powered by