Lenovo Boot Menu Key on Windows 7/8/8.1/10
Many Windows users complained that they can't access boot menu on their Windows computer. Actually, it is an easy job. Today this article will show you how to access boot menu on a Lenovo on Windows 7/8/8.1/10 with simple tips for all levels of users.
"I have a Lenovo G500s laptop and I need to install Windows, but I am not able to enter the boot menu so I can boot from a USB. I have tried many keys like F1, F2, F9, Delete, etc. It always failed. How can I get to the boot menu? Any help will be appreciated."
Actually, Windows boot issues are common but various. And how to get Lenovo boot from bootable USB drive is a real question for many non-professional users. Some patience is necessary or it will make you crazy for stopping you accessing your Windows data. If you have tried a lot of online tips, stop and keep following the ideas offered in this article to reboot your Windows Desktop and Laptop in a quick way.
Part 1:Common Lenovo Boot Menu Key for Different Lenovo Desktop/Laptop Models
| | |
| --- | --- |
| IdeaPad N, V, Y series | F12 |
| IdeaPad P Series | After the Lenovo Logo F12 |
| IdeaPad S, U, Z Series | F12, Novo Button |
| B, E Series | F12, Novo Button |
| Edge, Flex Series | Novo Button |
| G Series | F12 |
| K, M, V Series | F1 |
| N Series | F2 |
| S, Y Series | Novo Button |
| Z Series | Novo Button Z50-70 |
| ThinkPad edge, e431, e531, e545,helix, I440, I540, s431, t440s, t540p, twist, w510, w520, w530, w540, x140, x230, x240, X1 carbon | F12 |
Part 2: How to Access Lenovo Boot Menu on Windows 10/8.1/8?
However, most computers made in the past four years boot Windows 10 too quickly to listen for a key press at startup. To boot access boot menu on Lenovo desktop/laptop, please perform the steps below.
Press Windows Key-C to open the Charms Bar.
Click on Settings button and then choose Change PC Settings.
Move to the General option.
Look for the Advanced Startup and click on it, then Restart Now
Click on Use A Device and enter Boot Menu.
Part 3: How to Enter Lenovo BIOS Setup to Boot Laptop/Desktop from USB in Windows 8/8.1/10?
If you fail to boot your Lenovo computer with the Boot Menu, take it easy. You can try to enter Lenovo bios setup to get it restarted from USB there.
1. Pressing Windows Key-C to turn on Charms Bar.
2. Choose Settings at the bottom and then choose Change PC settings.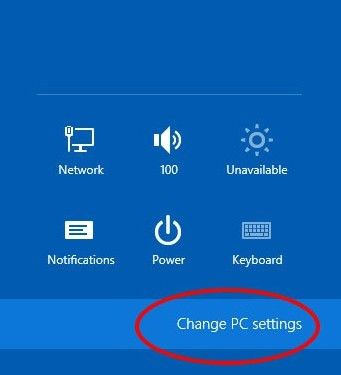 3. Scroll down to click on Update and Recovery >>Recovery>>Advanced startup >> Restart Now.
4. Continue to choose Troubleshoot -> Advanced options -> UEFI Firmware Settings -> Restart.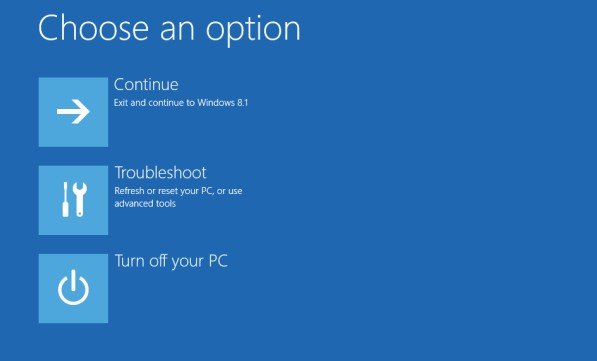 Easy tips to enter bios setup and boot menu on Lenovo have been offered. It is believed that you can solve your Windows issues at this point. If you are the case that you are not able to boot your Windows computer because of the forgettable Windows Login password, just relax, Windows Password Key can help you reset Lenovo password on any Windows system without reformatting or reinstalling your system.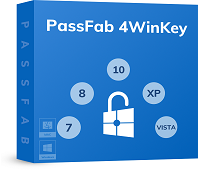 Reset/Remove Windows admin and other user password for local/domain account.
Create a new local/domain admin account to unlock your computer.
Change your Microsoft account password offline.
Fully support Windows 10/8.1/8/7/Vista/XP, Windows Server 2012 (R2)/2008 (R2)/2003 (R2).
Free Download
Related Articles
comments powered by