Choose the Best Cracker to Crack Windows 7 Password
Forgot Windows 7 password...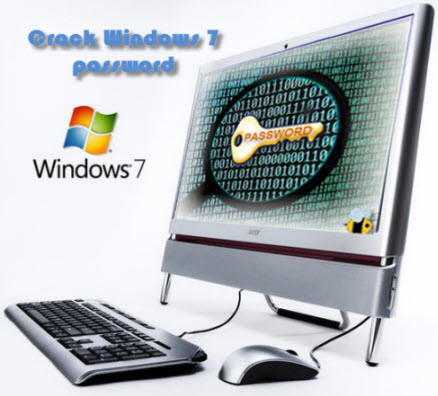 I forgot my Windows 7 password and I am the only admin of my PC. Please tell me how to crack Windows 7 password so that I can bypass it and then gain access to my PC without reinstall system.
(Jim)
When heard of such a problem, I can totally understand what Jim is worried about. With computer being locked, you can make nothing of it. I believe many people have similar experience with Jim. Well, crack Windows 7 password is not such a troublesome thing, here we will discuss about it.
1. Crack Windows 7 password with system repair disc
You could take use of the system repair disk to crack Windows 7 password swiftly as long as you have a Windows 7 installation disc in hand. Below are the few steps for your references:
1. Insert the disk into your locked computer and restart your PC.
2. Choose the language settings, click "Next".
3. Choose the recovery option, click "Next".
It is worth to note that cracking Windows 7 password by installing system is not a wise way. Reinstalling means you will lose all files stored on your computer. So when you forgot Windows 7 password, reinstalling Windows 7 password is the last option for you.
2. Try a Windows 7 password crack freeware - Ophcrack
Ophcrack is a famous free Windows 7 password recovery program. If you are quite good at computing and have enough patience in operating such a complicated program, you can take it as a try. Another disadvantage of Ophcrack is that it cannot crack a password which is over 14 characters. This is the problem that Ophcrack doesn't work for most PC.
3. Try professional Windows 7 password cracker—Windows Password Key
Windows Password Key can crack Windows 7 enterprise account as well as Home Premium, Professional, Ultimate editions. with high quality and friendly user interface, and even a computer novice can control the whole process with the step-by-step guides or a detailed video image for guidelines. Below are the 3 steps to tell you easily crack your lost Windows 7 password
Step 1: You need to access any other available computer or laptop, prepare a blank CD or USB flash drive.
Step 2: Download Windows Password Key Enterprise and install the program. Run the program , select change local account password, Tick burn the image file to CD/DVD or USB, specify the location of you CD/USB drive. Click "Burn" to burn a Windows password reset CD/USB.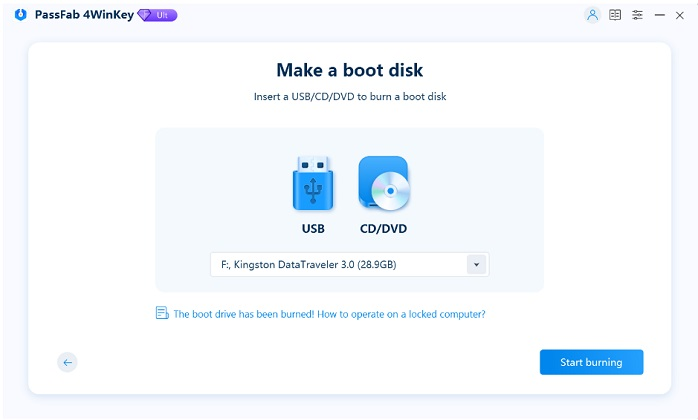 Step 3: Now turn to your computer, Boot up the computer with the newly created CD, and you will see the program starts working. Then a black doc will appear, choose the right number to change Windows Password.
To crack Windows 7 password, don't do this thing- reinstall system.That will lost all your data!Try the 3 methods above and the last one will certainly help you crack your lost password in Windows 7!
Related Articles
comments powered by