Enable Build-in Administrator Account When Windows 7 Locked
Windows 7 system has a build-in administrator account that was created during the installation of Windows 7. But Windows 7 disables this administrator account by default. Log in computer with this account in Safe Mode, users will have complete access and could make any desired changes to the computer that will not permitted by UAC such as restoring other user account password using built-in administrator.
This will show you how to activate Windows 7 build-in administrator account if your Windows 7 administrator account locked.
Warning: If you enable the built-in Administrator account, it is recommended to create a password for it to keep it secured.
Option 1:
1. Power on your computer and press "F8" to enter Advanced Boot Options, then choose Safe Mode with Command Prompt.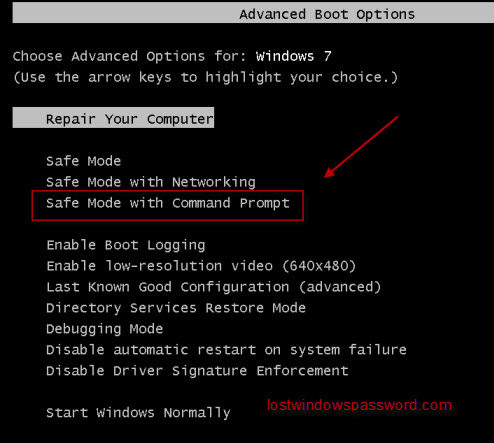 2. You will enter a black desktop with an Administrator cmd window, type "net user administrator /active:yes" and press Enter (If the administrator cmd window does not come up, try Option 2).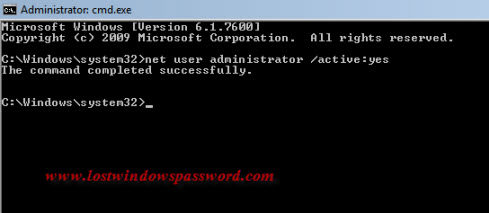 3. Close the command prompt. Reboot the computer and you will see the built-in Administrator account log on icon added on Screen.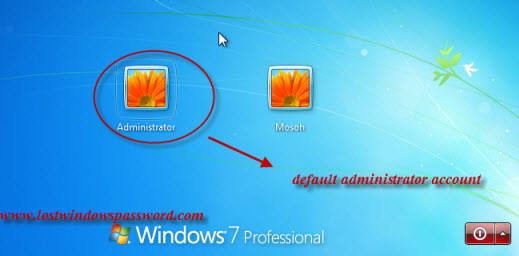 If you want to disable the built-in administrator account, just repeat previous steps and type "net user Administrator /active:no", then you will see the built-in Administrator account log on icon removed.

Option 2:
1. Click start menu and type "lusrmgr.msc" in the search box, open the Local Users and Groups manager, in the left pane, click on the Users folder.
2. In the middle pane, right click on "Administrator" and click on "Properties".

3. Uncheck the "Account is disabled" and click Apply (if you want to disable the account, just check the" Account is enabled").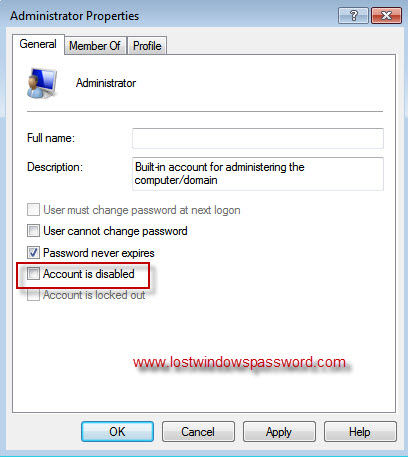 4. Restart your computer, you'll see the default administrator account appear on the log in screen.
Note: If you fails to enable the default admin account with method above, you can use Windows Password Key, a easy tool to create an admin account Windows 7 when you are locked of your PC.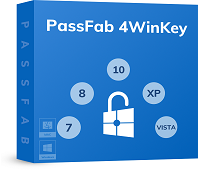 Reset/Remove Windows admin and other user password for local/domain account.
Create a new local/domain admin account to unlock your computer.
Change your Microsoft account password offline.
Fully support Windows 10/8.1/8/7/Vista/XP, Windows Server 2012 (R2)/2008 (R2)/2003 (R2).
Free Download
Related Articles
comments powered by