Get Creative thoughts and Tips if Forgot Windows 8 Password
Do you have any creative thought that what you would do if you forgot Windows 8 password? This has been a new but also hot topic since Microsoft showed off an early development build of Windows 8 at the Windows BUILD keynote in September, 2011.
"Everything that's great about Windows 7, is better in Windows 8" boasted by spokesman of Microsoft, Julie Larson-Green. And this all makes so many computer users excited. According to the Windows Developer Preview (Windows 8 Demo), we are also aware of Windows 8, today, in its development stage, uses less memory and runs fewer processes under normal use, compared to Windows 7. Another significant new feature with Windows 8 is its logon screen. Microsoft has said that devices running the forthcoming Windows 8 operating system could use a "picture password" security system, involving tapping, circling and touching images. Picture password is designed for enhancing login security and login speed to system.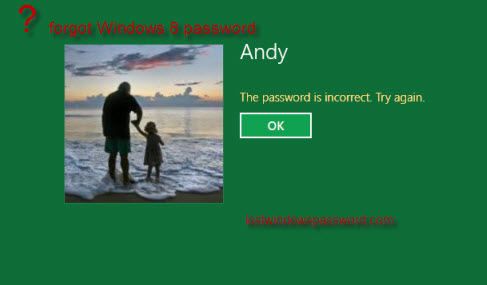 However, here I need to note that picture password will neither replace your normal password. Instead, you can assign a normal local password and PIN, as well as picture password. Since there are so many choices in logon to Windows 8, while professionals will still suggest you to change all your Windows 8 passwords regularly. However, like Windows XP, Vista and Windows 7, you will easily forget Windows 8 password. Don't worry, because it is believed that there will be effective ways to recover the forgotten Windows 8 password.
If keyboard passwords including traditional text password and PIN password are forgotten
No filed for keyboard password? "NO!"
Though picture password would be the highlight of Windows 8, traditional keyboard passwords will certainly not be replaced. This means all the methods of recovering forgotten Windows XP, Vista or Windows 7 password will be exactly suitable for Windows 8 keyboard passwords.
Method 1: Use Password Reset Wizard
Step 1: Start your computer and log Windows 8. When typing an incorrect password, you will be reminded. Get back to insert your password reset disk in the PC and click "Reset password".
Step 2: When the Password Reset Wizard appears, click "Next" to continue.
Step 3: Select your target disk and click "Next".
Step 4: Input a new password two times and type the password hint (optional), click Next.
Step 5: Click "Finish", and you can log on with the new password.
Method 2:Use Windows 8 password recovery- Windows Password Key
This is the last and the only straw when you forgot all you Windows 8 login passwords and system is completely locked.
Step1. Download a free demo version of Windows Password Recovery.
Step2. Run the downloaded file to install Windows 8 Password Key on any PC you have access to.
Step3. Burn a bootable CD/DVD or USB Flash Drive with Windows Password Key .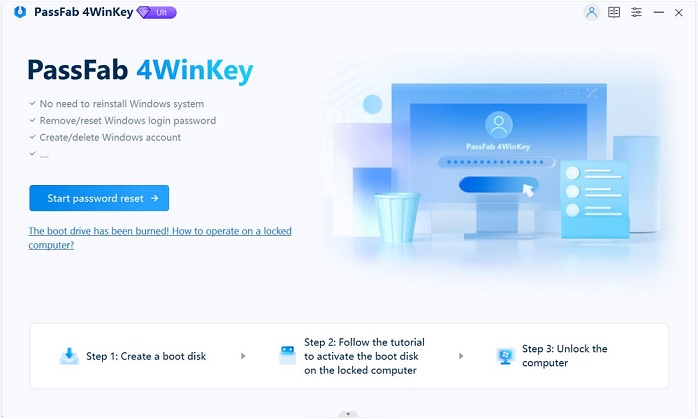 Step4: Recover Windows 8 password with the burned CD/DVD or USB Flash Drive.
If the Windows 8 picture password is forgotten
Windows 8 supports picture password, but it is based on a touch-screen device. To unlock the device if it is with picture password protected, users must tap or touch parts of the image in the right order and direction. Picture password is secure but also with lot of fun to use. If you forgot the picture password, there are also ways to find it! Windows Password Recovery can reset Windows 8 password.!
See? Though Windows 8 hasn't come out yet, its lost login password has proved to be recoverable. As for the three types of Windows 8 login passwords, I have to say I prefer the traditional text password because in the past years, I've just got used to it and most importantly, picture password should
Lost Windows 8 password isn't a nightmare, you can easily handle it if you are in the right way, with this informative tutorial, good luck to you.
Related Articles
comments powered by