Dell Buyout Gets Closer if Microsoft Gets in the Way
A buyout of Dell Inc., once deemed by some financial analysts as unlikely because it would be the largest such buyout since the beginning of the financial crisis and hinder CEO Michael Dell's ability to do acquisitions, may be closer to completion – if Microsoft gets a say in the company.
The deal, which would be the world's third-largest personal computer maker at $22 billion or more, would "include the nearly 16% Dell stake owned by founder and Chief Executive Michael Dell, contributions from private-equity firm Silver Lake Partners and Microsoft, in addition to about $15 billion in debt financing arranged by banks," according to the Wall Street Journal.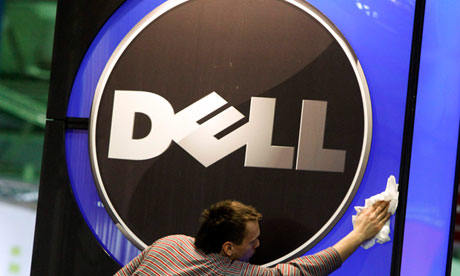 Earlier it has reported that Dell's negotiations with Microsoft had reportedly pledged to pitch in $2 billion or more to help one of its biggest partners. And the negotiation is proving to be a "sticking point" because Microsoft is asking for a say in how Dell operates, the WSJ said today, citing unnamed sources.
Dell's PCs are loaded with Windows operating systems, which contribute a lot to sales of Microsoft's software. Microsoft CEO Steve Ballmer, in an interview with the WSJ, declined to comment on Dell except to say he wants all of Microsoft's key partners "to be as strong as they can possibly be."
Dell doesn't comment on speculation, said Dell spokesman Jess Blackburn.
Michael Dell, who founded Dell when he was in college in 1984, retook the CEO job in 2007 after sales faltered. Rivals including Hewlett-Packard and Apple figured out sooner that computer users wanted stylized notebooks instead of the lost-cost, utilarian machines Dell produced in great amount. As part of his turnaround effort, Dell has been trying hard to find new markets, acquiring storage, services and software makers to diversify away from the low-profit PCs that make up the majority of the company's sales. But that progress has been slow, and Dell, whose PC sales is less than HP and Lenovo in PC sales, still gets almost half of its revenue from its desktop and notebook computers.
Also there are rumors that Michael Dell is seeking majority control of Dell Inc. (DELL) in this buyout that would combine his 15.7 percent stake in the company with as much as $1 billion of his personal funds.
Going private and pushing his ownership stake past 50 percent will enable Chief Executive Officer Dell to reposition the company amid shrinking PC sales and an industry-wide shift to mobile and cloud computing without the scrutiny and stock fluctuations that come with being publicly traded.
Dell wants to shift to meet that market. They don't intend to go after their old fundamentals, which is where you hear many analysts criticizing them. "Going private won't help the company's fundamental position…" True, it won't, but they don't intend to stay in that spot. It is too easy for us to lock on to past performance or position.
Related Articles
comments powered by