How do I reset my forgotten notebook password
I forgot my notebook password completely, how can I recover my notebook password; now I can't get in anything on my notebook. Help please! When facing such troubles, take it easy, some professional guides on notebook password reset will teach you how to solve it below.
Reset forgotten password on a notebook running Windows XP
After searching on the net for a long time, you may learn that Windows XP system has a default administrator account created after system installation. The built-in administrator account is enabled in the login screen in safe mode; what's more, the administrator account has no password in it. So you are lucky, following will show you how to reset notebook password from safe mode.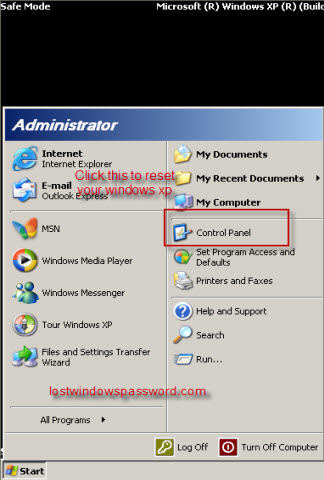 First, restart your notebook, keep pressing F8 before Windows XP loads, then select safe mode and enter, you will see the default administrator account appears in the login screen, click that account and enter your system, go to control panel to change your other account password. When it finishes, restart the computer, log in the related account with the newly created password.
Recover lost password on a notebook running Windows 7
You may wonder if you can use safe mode to reset notebook password just as the tip above. No luck if you didn't enable the Windows 7 default admin account. Unlike Windows XP, the built in admin account is disabled by default. Keep your chin up, here, step-by-step guide will teach you a simple and direct way on Windows 7 notebook password reset with password reset program.
First, log in any available computer you can access to (not your locked one) and download Windows Password Key. Then prepare a blank CD/DVD or just USB Device. Insert the CD or USB to that computer, run the program and burn the ISO image file to the disk after your select the option of burning to CD or USB.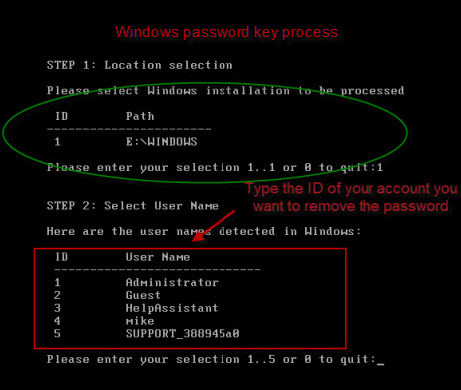 When the disk is created, inset it to your locked notebook and restart your computer to change your bios setup so that the notebook will boot up with the CD or USB device, If a CD, change the CD-ROM to the first, if USB, change the Hard Disk to first. Then restart the notebook again, you will see Windows Password Key is initializing, follow the instruction to reset your account password.
Change forgotten password on a notebook running Windows Vista
Notebook password reset on Windows vista will be easier if you have created a password reset disk before. Just follow the tip below to reset lost notebook password with password reset disk.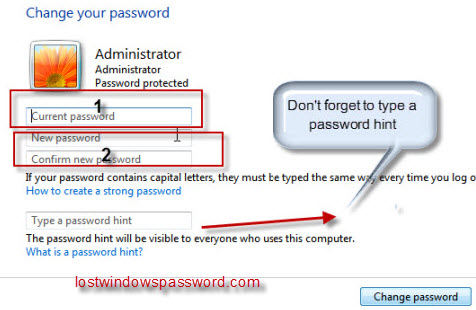 1. Insert the password reset disk to the notebook
2. Click the Reset password… item on the Vista logon screen to start the Password Reset Wizard
3. Click the Next button
4. Enter a new password
5. Reenter the new password
6. If prompted, enter a password hint
7. Click the Next and Finished buttons

Now you can enter your new password to logon to the user account.
The above tutorial tells you how to reset notebook password base on different system like Windows XP, 7, Vista, if you are the unlucky guy, forgot notebook password, try the above practical trick and change the situation.
Related Articles
comments powered by