Free Windows Password Key – 2019
Windows has become a part of our life for a long time now. You keep all your documents and important data files in your computer. From professional to personal life, our computer devices play a very important role everywhere. But it creates a real headache when you forget your computers administrative password. As a result, you fail to log into your computer completely. In this article, you are going to learn about how to get Windows Password Key free so that you will be able to reset your computers administrative password in Windows 10/8/7 Password Key free and log into your computer without any kind of issues.
Part 1: Windows Password Key Review – The Safest and Easiest Windows Password Reset Tool
A lot of Windows PC users are curious about Free Windows Password Key is the safest and easiest Windows password resetting tool on the internet. The amazing features of this tool will make you forget about any kind of flaws of this software. If you look into the amazing thigs that this tool can do, you will find it flawless and very helpful.
Pros:
1. Reset and remove all kinds of user and administrative password of your computer.
2. Reset the domain administrator password as well.
3. Create a bootable CD/DVD/USB drive to boot your locked PC.
4. 100% recovery rate.
5. Support Windows 10/8.1/ 8/7, Vista, XP and Windows Server.
Cons:
1. Only the enterprise and ultimate versions can reset domain administrator password.
2. Only the professional, enterprise and ultimate versions can reset passwords with a bootable USB drive.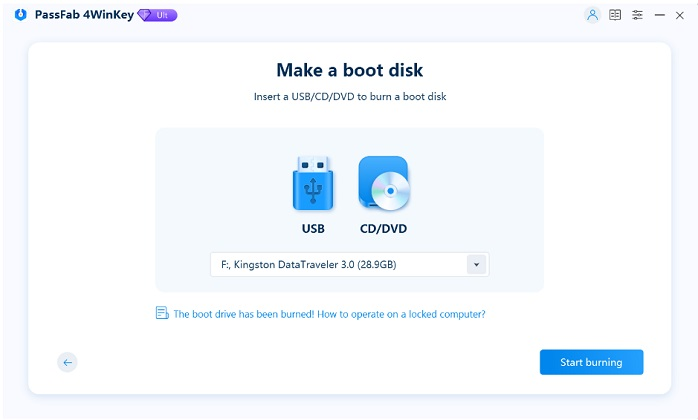 Part 2. How to Download Windows Password Key Free?
A lot of Windows PC users are curious about Windows Password Key free download process. Many users don't know how they can download it and solve their problem easily. That's why this part is going to help you a lot. Actually, Windows Password Key has 4 editions that you can get benefited from. These are – standard, professional, enterprise and Ultimate. You can download the version of your choice and the one that suits your computer. Moreover, you can download this software on any computer you want. Here are the links to download these editions easily.
Part 3. How to Reset/Remove Windows Password with Windows Password Key?
Windows Password Key is the fastest, easiest to use and a life saver for recovering and resetting your computers login password. You can reset/remove Windows password with this tool easily in a few steps. Here is how to do it:
1. Free download and install Windows Password Key on any computer you can access and insert your clean USB flash drive into the computer.
2. Now you need to choose "USB Flash Drive" select the USB flash drive from the list.
3. Click on the "Burn" button to start the burning the USB drive. Wait for a few minutes till the burning process ends and then click "OK" to eject the USB drive.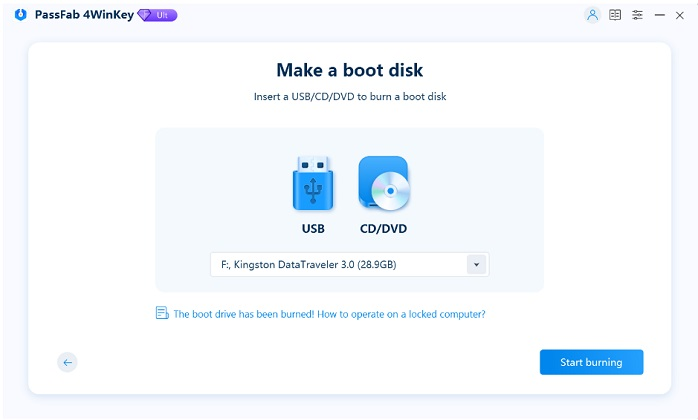 4. After that, insert the newly burned USB drive into your locked computer and reboot it. Get inside the "Boot Menu" by pressing the "F12" button. Then choose the burned USB drive from the list and press the "Enter" button.
5. Now, the Windows Password Key's interface will come up on your screen. Choose the Windows OS you need to reset password and click on 'Next' button.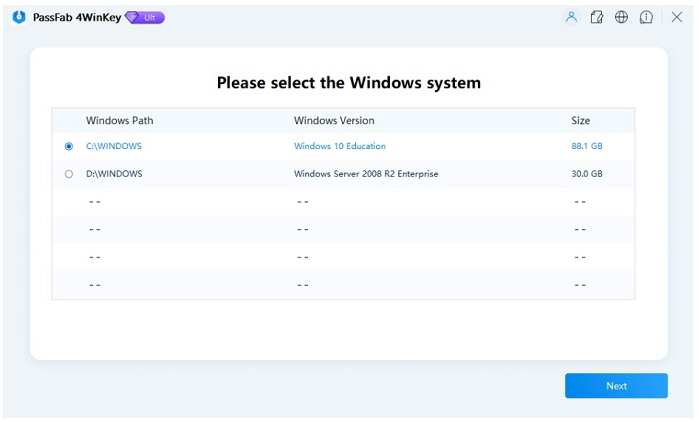 6. Choose the account you wish to reset password for and click "Change Windows Password" and click "Next" to reset it.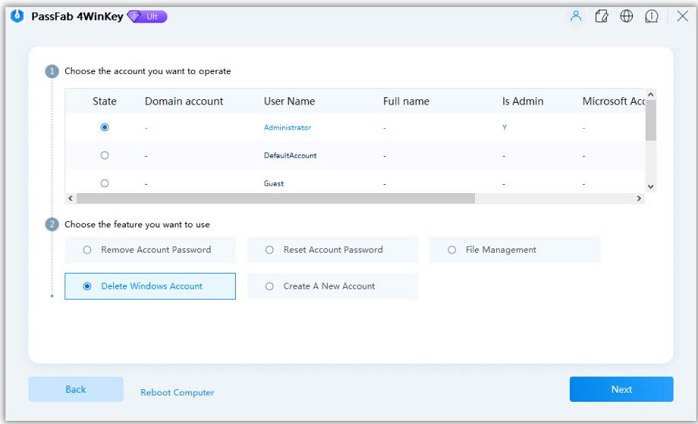 Finally, eject the USB Drive and reboot your computer. You'll be able to log into your computer without any password lock.
Conclusion
Get all the information you need on downloading Windows Password Key free from this article. The best way to reset/remove your Windows PC password is always using Windows Password Key. This is the best tool on the internet that can give you "Zero" data loss and 100% guaranteed result.
Free Download
Buy Now($39.95)
Related Articles
comments powered by