Key Features: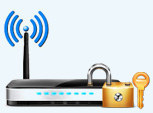 Easily Recover Wi-Fi Password
Help decrypt a secured wireless (WiFi) network which is password-protected with WPA-PSK or WPA2-PSK.
It can recover up to 64-character-long and complex password, with mixed upper case letters, lower case letters, numbers and special characters.
It works well when you're off-line.
It saves all password information including SSID, Hash number, and password for a copy, in case of forgetting the password again.

5 Password Attack Types
This Wireless password recovery tool provides 5 password attack methods to make sure you 100% recover the password under whatever scenarios.
Dictionary Attack: By using the integrated dictionary or the one you provide, it's quite easy and fast to find the possible password based on this dictionary.
Word Attack: Try all mutation of ordinary dictionary words to find the password, with the widest coverage.
Mask Attack: You can check for passwords with the complex structure using this attack, if you can still remember part of your password.
Combination Attack: Combine all possible two-word words taken from the dictionary, which is faster than one-word character combination.
Hybrid Attack: This attack is similar to Dictionary Attack described above, but you have to set all mutations.

Attack from Inside or Outside (Data) of the Network
It can find Wi-Fi Password super fast by entering password hashes and network's SSID manually to initiate attack from inside.
Crack forgotten Wi-Fi password by importing the wireless TCPDUMP file, which is quiet easy and straightforward. It's especially useful if you don't know your hashes or SSID as well.
10X Faster with GPU Acceleration
This software makes Wi-Fi password decryption 10X faster by adopting the most advanced GPU acceleration technology. Only with several minutes you can recover an 18-character password.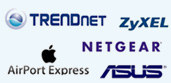 Wide Compatibility
Support all Wi-Fi router brands, including Apple AirPort Express, Asus RT-AC66U, Baffalo, Linksys, Netgear, TRENDnet, Western Digital, ZyXEL, etc.
Work on all Windows systems, including Windows 10, Windows 8.1, Windows 8, Windows 7, Windows Vista, Windows XP, 2000, NT, etc.
Support all laptops, tablet PCs and server, including Dell, HP, Sony, Lenovo, ASUS, Samsung, etc.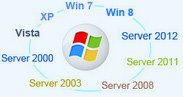 System Requirement for Wi-Fi Password Key
Operating System: Windows 10/8.1/8/7/XP/Vista (32/64 bit), Windows Server 2012(R2)/2008(R2)/2003(R2)
About 6MB of free space on hard disk
WPA-PSK /WPA2-PSK password hashes in any format supported by the program (e.g.tcpdump)
At least one of supported NVIDIA or ATI cards is recommended
AirPCap adapter (for sniffing; Pro version only)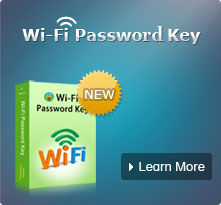 Testimonials

Alexan

"No problems at all, one of the very best programs around, ever. I know I have had three friends download it and all three bought it. OUTSTANDING - GOOD JOB!"


Darron

"I really like the Windows Password Key software I got from your company - it works really good!!! I'm telling all my computer friends to get it and they will love how great it works and fixes things!!! Thank You!!!"