How to recover Windows 7 password for Lenovo ThinkPad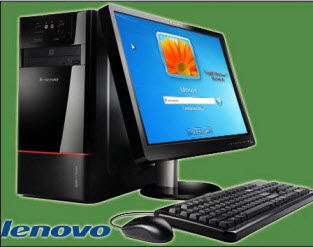 I forgot Windows 7 password to my Lenovo ThinkPad computer, how to unlock my laptop without password? Please help, I am locked out from my important data!!
Password lost often happens; there are many reasons for losing Lenovo ThinkPad password. Windows 7 password reset or recovery solution isn't so difficult if you pick up the right way. In case you lose important data during your recovery, here we give a full detail of the solution. In this, we take the most used Lenovo ThinkPad laptop or computer for example to recover Lenovo ThinkPad password.
Trick 1: Recover Windows 7 password with Lenovo ThinkPad password reset disk
Lenovo ThinkPad Password recovery disc only use in a certain account which you have created before losing that account password, or it won't help. So it's better to create Lenovo ThinkPad password reset disc when you add a password to a new account. If you have problems with how to create USB windows 7 password reset disk, you can see more details in MS website.
Here is how to recover windows 7 password with Lenovo ThinkPad password reset disk
Step 1: When entering a wrong password, it will show you the Password hint and you can reset password as following picture. Click "Reset password" it will show you the Password Reset Wizard.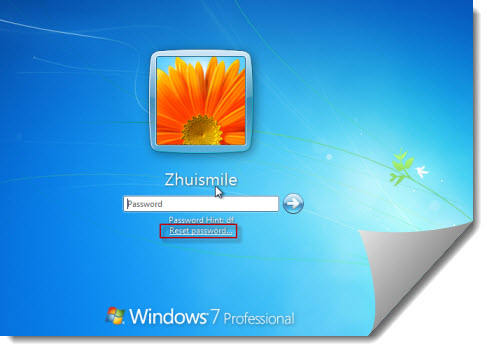 Step 2: Click NEXT and select your USB password key disk drive to reset the password with a new one.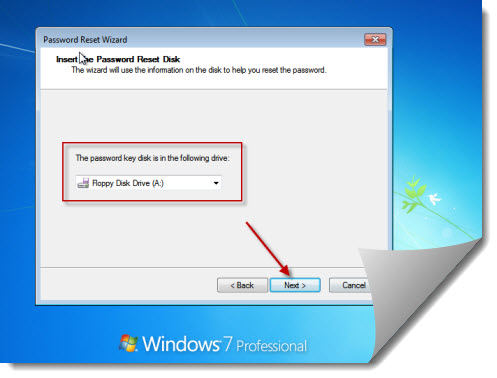 Step 3: Then you can use the new password enter your computer.
Trick 2: Recover Lenovo ThinkPad Windows 7 password from safe mode
Windows 7 OS has a built-in administrator account that is created during Windows installation, and disable by default. The account has no password in it. You need to enable that account before losing your other admin account password. Or in this tip your built-in administrator account won't appear in the screen.
1. Start your computer and press "F8" while the computer boots up. Scroll down to "Safe Mode with Command Prompt" with the arrow keys on the keyboard and press "Enter." Your computer starts in Safe Mode with Command Prompt.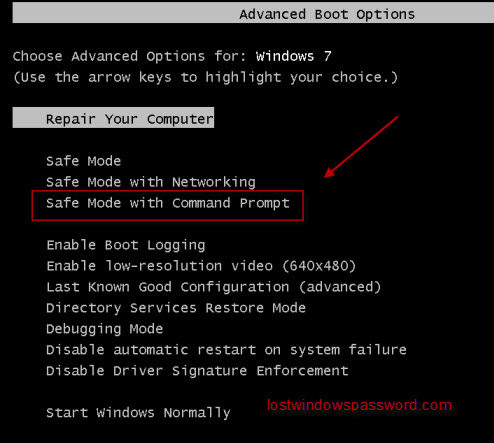 2. Select the Administrator account that appear in the screen, then enter command prompt. Type: net user XXX 123456 and enter (XXX is the account name which password you need to reset 123456 is the new password), it will show you a message that" the command completed successfully.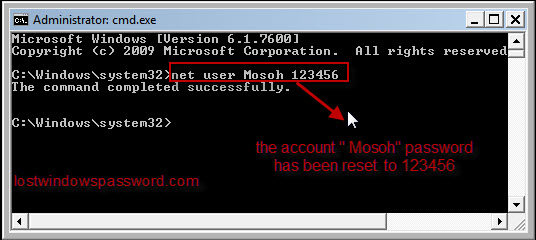 3. Restart your computer, then you can log in as XXX with the password 123456. You can go to control Panel to change your account password if necessary.
I don't have a password reset disk and I've try safe mode, it won't help, what should I do?
Trick 3: Recover Lenovo ThinkPad Windows 7 password with Windows Password Key
If you didn't enable the built-in administrator account or you've reset the default administrator account password before and you forgot the password. Or you don't have a password reset disk. In this situation you need to find Windows Password Key to reset forgotten Windows 7 password on Lenovo ThinkPad laptop, it is the best and quick choice.
1. Log in any available computer that you can access to and allow you download. Download and install Windows Password Key in that computer. Run and burn Windows Password Key to a blank CD/DVD or USB flash drive.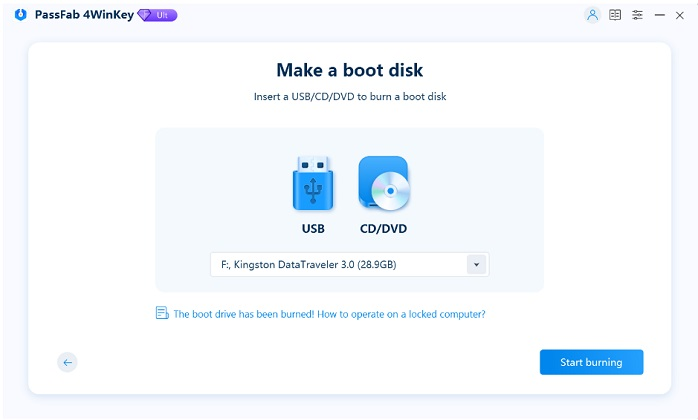 2. Insert the disk to your locked Computer and then set the BIOS to boot your laptop from the disk.
3. After that, Windows password key appears on your screen. Please select Windows installation and the user account you need to reset password. Now you can either remove or reset the password.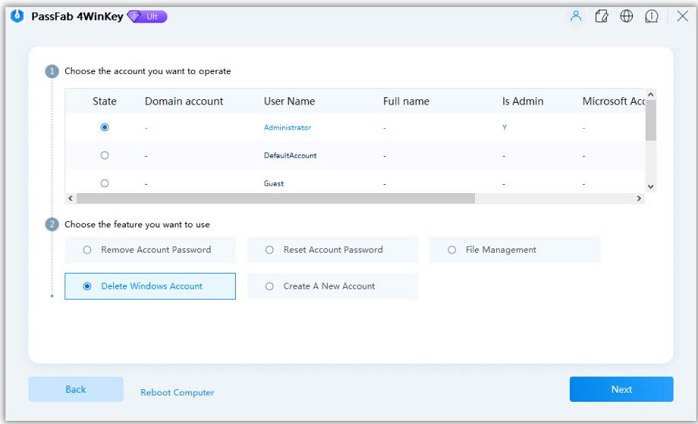 Already known how to reset Lenovo ThinkPad password? Just enjoy these. If you have any other problems or suggestions, please leave a message at the comment area.
Related Articles
comments powered by