Top 4 Methods to Reset Dell Password on Windows 10/8.1/8/7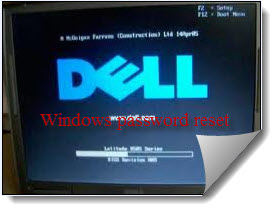 How do I reset Windows admin password for Dell computer if I forgot password for Dell? How to fix invalid password on dell laptop? It does not seem to work with using safe mode to change password.
Most of our Dell PC, laptop or notebook users often meet this problem, forgot dell password. There are many reasons for losing dell password. If you don't pick up a good way, it could ruin your days completely. Here I will share some tips for Dell password reset solutions with you and hope you get the final answer on how to unlock a dell laptop (including delete Dell Inspiron Windows 8 password).
Method 1: Reset Password on Locked Dell Laptop with Windows Password Reset Disk
A Dell password reset disk is really helpful when you realize you have lost Dell password. Insert the password reset disk to your drive then follow these steps to bypass the administrator password.
Note: This method requires you create a password reset disk before you have lost that account password. If not, you can reset Dell password without disk using Windows Password Key.
1.If the computer not accepting the password when you attempt to log on, Windows displays a message that the password is incorrect. Click OK to close the message.
2. Click Reset password, and then insert Windows password reset disk (or other removable media).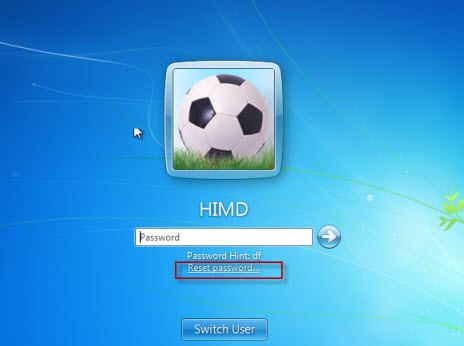 3. Follow the steps in the Password Reset Wizard to create a new password.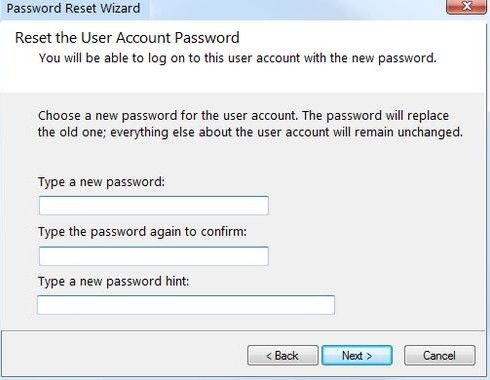 4. Log on with the new passcode. If you forget your password again, you can use the same password reset disk. You don't need to make a new one.
Method 2: Bypass Administrator Password on Dell Laptop with Windows Password Key
If you have neither another administrator account nor Windows password reset disk, you'd better DIY a Dell Password Reset Disk to reset Windows password. Just following steps, it is how to override a password on a Dell windows 7, for example.
1. Log in any available computer which allows you to download. Find Dell Password Reset Disk and download it.
2. Prepare a bootable CD/DVD or USB Flash Drive and insert it to that computer, run Windows Password Key and burn the ISO image file to disk.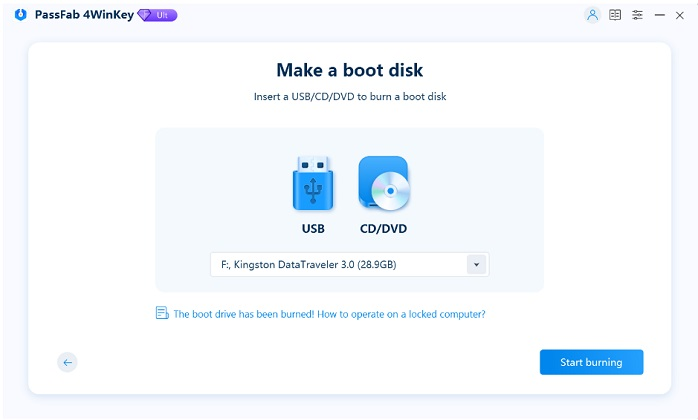 3. Turn to your locked Dell computer insert the newly created CD/USB flash drive to it. Start the Dell computer and press 'F2' or 'Delete' to enter your BIOS setup to change your bios setup, so that it can boot from CD/DVD or USB device. And then press F10 to save the changes. If you have any questions, look at this tutorial.
How to Boot Windows from CD/DVD?
How to Boot Windows from USB Device?
4. Restart your Dell computer, now you can see Windows Password Key is initializing, follow the instructions to reset Dell password to blank without knowing the current password.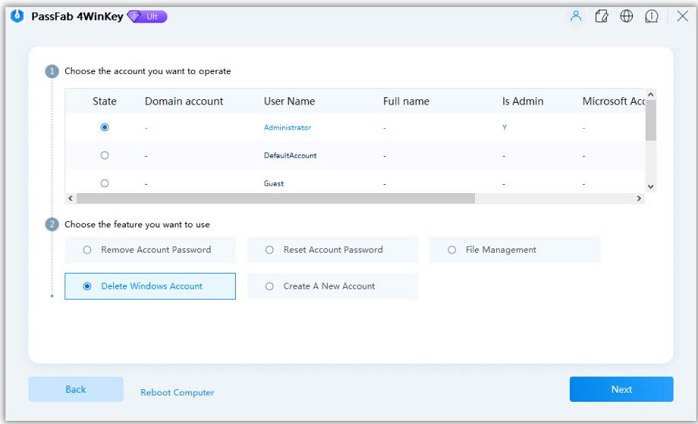 Method 3: Reset Dell Password with Another Administrator Account
If you are luck to have another admin account on your locked dell laptop, then you can easily reset password Dell laptop in following steps:
1. Start your computer, Log on to another administrator account or account which has administration privilege you will use to reset Dell password.
2. Open Local Users and Groups by clicking the Start button, typing lusrmgr.msc into the Search box, and then pressing ENTER.‌ Administrator permission required If you are prompted for an administrator password or confirmation, type the password or provide confirmation.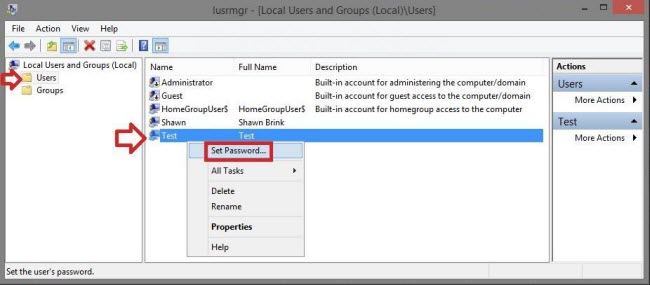 3. Double-click Local Users and Groups, and then click Users.
4. Right-click the account that you need to reset the password for, and then click Set Password.
5. Type and confirm the new password.
Method 4: Unlock A Dell Laptop without Password from The Command Prompt
In the command prompt you can monitor all the user of the computer by typing some commands. Start system and press F8 key when Windows is starting up. Then select Safe Mode with Command Prompt and enter. Choose Administrator, the default password may be blank if you don't set the default administrator password before. Then you will enter into doc Command as following.
Now suppose that you want to change the password of the user "Melisa".Type "net user Melisa 12345 /add "(Melisa is the locked account name and 123456 is the new password set on this account).Then you will see the Command Completed Successfully.
Note: If you have reset the default administrator password before, this won't help.
Windows Password Key is quite easy, even a computer newbie can do it. Within 5 minutes you can reset forgotten password on Dell Inspiron/Latitude/XPS/Vostro/Alinware.
Related Articles
comments powered by