How to Reset a Toshiba Laptop Password Based on Windows 7 System
"My Toshiba satellite laptop is locked with password and now I forgot password on Toshiba laptop for some reasons. How can I reset my admin password when wizard won't let me log on to my Toshiba? I tried some freeware like Ophcrack to unlock this laptop, but nothing happened."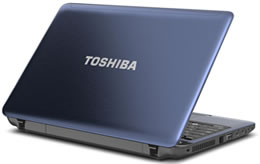 Many people often meet this problem and have no idea how to get into Toshiba computer without password. Factory resetting your computer will remove the password, whereas all data on computer will lose. Today, I will share two efficient ways for you on how to retrieve password on Toshiba laptop without losing any data. All you need is 2GB USB flash drive.
Efficient one: How to Reset Toshiba Windows 7 Password with a Password Reset Disk.
Toshiba Password Reset Disk is really helpful when you realize you have lost Toshiba windows 7 password no matter you are trying to reset toshiba satellite password, toshiba Portege password, or toshiba Tecra password. Insert the password reset disk to your drive and then unlock forgotten Toshiba notebook admin password.
Note: This method requires to create password reset disk before password forgotten. If not, you can remove Toshiba laptop forgotten Windows 7 password with Windows Password Key. For more details, you can refer to method 2.
1. If you enter the wrong password when you attempt to log on, Windows displays a message that the password is incorrect. Click OK to close the message.
2. Click Reset password, and then insert Windows password reset disk (or other removable media).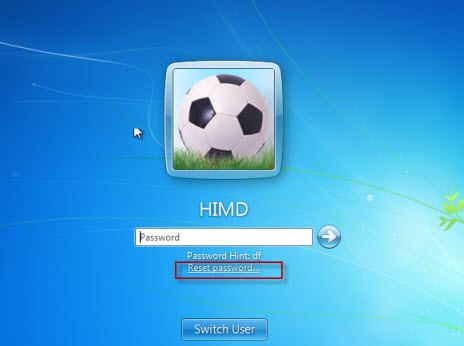 3. Follow the steps in the Password Reset Wizard to create a new password.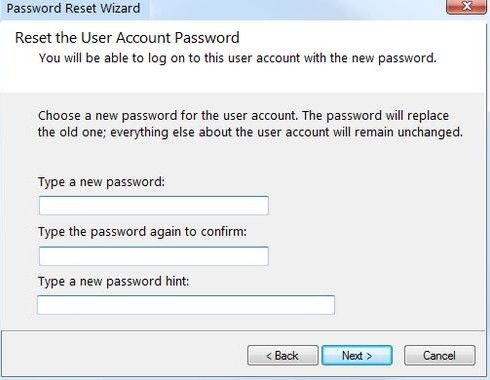 4. Log on with the new password and you can open your laptop again. If you forget your password again, you can use the same password reset disk. You don't need to make a new one.
Efficient Two: Reset Toshiba Laptop Passwordwith Windows Password Key
Want to reset password on Toshiba laptop but have no reset disk? There are many ways in the net, If you don't pick up a good way, we recommend Windows Password Key, a professional tool to reset password on Toshiba satellite/Portege/Tecra. Just follow this step to reset your Toshiba Windows 7 entry password easily and quickly.
1. Log in any available computer which allows you to download. Find Windows Password Key and download it. Then install it on that PC.
2. Prepare a bootable USB Flash Drive and insert it to that computer, run Windows Password Key and burn the ISO image file to disk.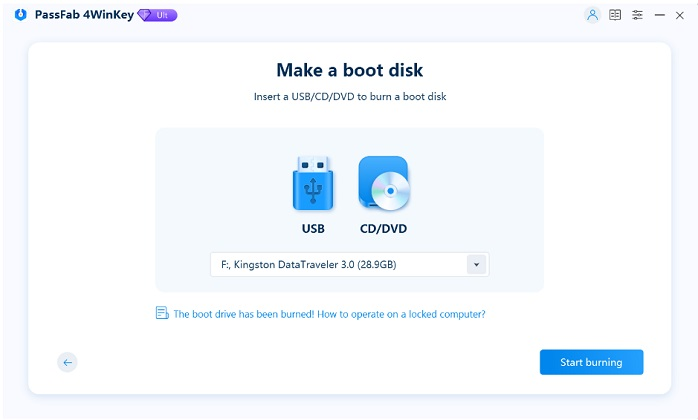 3. Turn to your locked Toshiba computer insert the newly created USB flash drive to it. Start the Toshiba computer and press'F2'or'Delete'to enter your BIOS setup to change your bios setup, so that it can boot from USB device. And then press F10 to save the changes. If you have any questions, look at this tutorial how to boot Toshiba Windows 7 from USB flash drive?
4. Restart your Toshiba computer, now you can see Windows Password Key is initializing, follow the instructions to remove forgotten Toshiba password.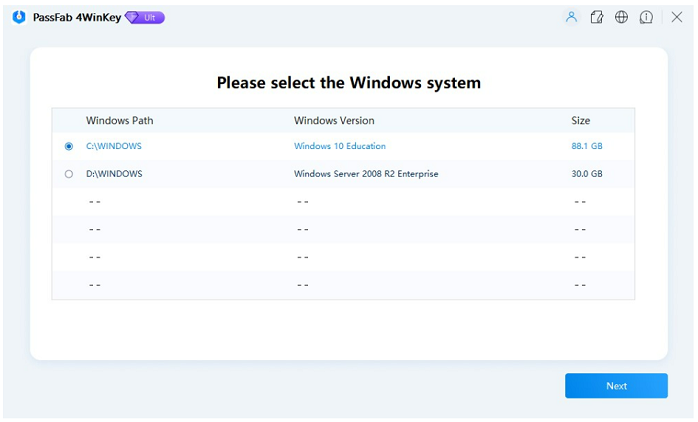 This method is quite easy, even a computer newbie can do it. Within 5 minutes you can enter your Toshiba computer to do your work.
Bonus Tips: How to Create a Password Reset Disk for Toshiba Windows 7 Password
Don't have a password reset disk now? Check how to create a Toshiba windows 7 password reset disk when you add a password to your PC or laptop.
Now follow this to create one before losing Windows 7 password. You'll need a removable media such as a 2GB USB flash drive.
1. Turn on your computer. Click Start button then Control Panel.
2. In the control Panel, click User accounts and Family safety then User Accounts.
3. Under Related Tasks, click "create a password reset disk" to start the Forgotten Password Wizard, and then click Next.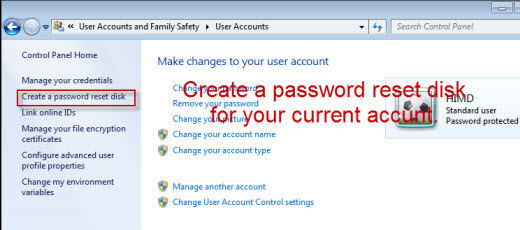 4. Insert a blank, formatted USB flash drive and then click "Next". In the Current user account password box, type the password for the user account that you chose in step 3, and then click "Next".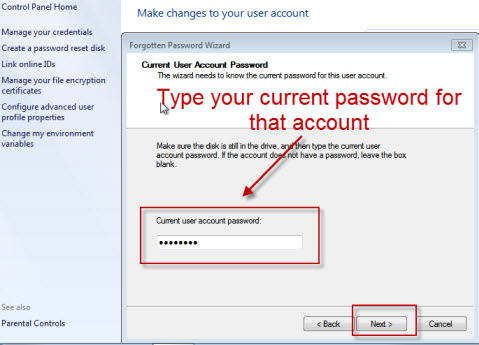 5. You have successfully created a Toshiba password reset disk. Make sure you store the password reset disk in a safe place.
Next time when you have forgotten your Toshiba Windows 7 password, you can use the this password rest USB to override login password on Toshiba. In addition, methods introduced in this article also apply to reset Windows 10/8.1/8 password on Toshiba laptop.
Related Articles
comments powered by