10 Common Windows 10 Blue Screen Error Codes (STOP Codes) and How to Fix Them
The blue screen error codes, often known as Windows 10 stop code, occur when your PC is not performing normally. Each of these codes refer to a particular issue present on your PC that is causing the blue screen of death and not letting your computer to boot up properly. If you are seeing these Windows 10 blue screen error codes on your computer, you will need to take an immediate action or your PC will not be fixed at all.
In the following guide, you will learn about the ten common stop codes for Windows 10. At the end, you will also learn how you can use a software to fix the Windows 10 stop code error on your PC.
Part 1. List of 10 Common Blue Screen Error Codes (STOP Codes) on Windows 10
If you have used a Windows 10 PC for some time, you would have encountered at least one of the stop codes given below. Let's see what all those codes are, what they mean, and how to fix them.
1. 0x00000001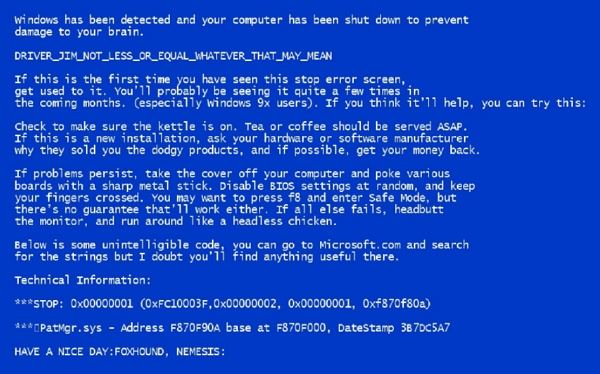 If there is a mismatch in the APC state on your computer, you will see the above stop code along with a message that says the APC state does not match.
2. 0x0000000A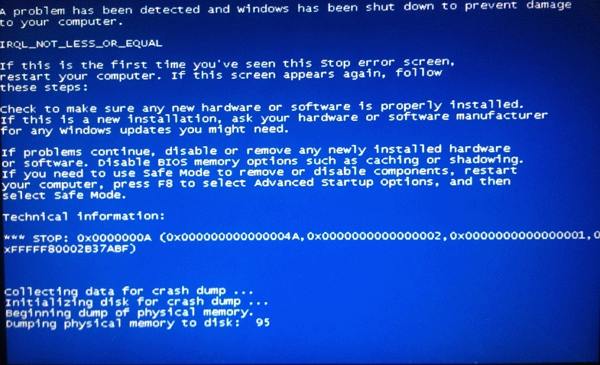 When your operating system or a kernel mode driver accesses the paged memory at the dispatch level, you will get this error code on your screen. You may also see a message along with the stop code.
3. 0x0000000C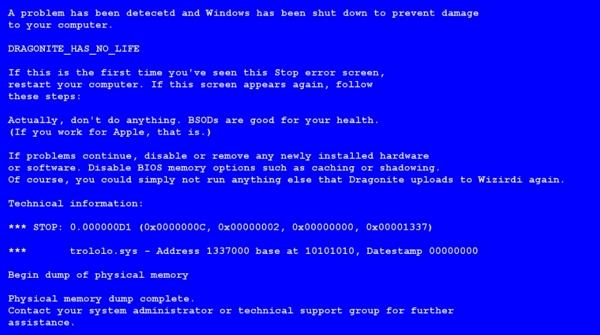 What this code means is that your current thread cannot accept any more wait objects. When you hit the maximum allowed wait objects, you see this error code on your blue screen.
4. 0x0000000F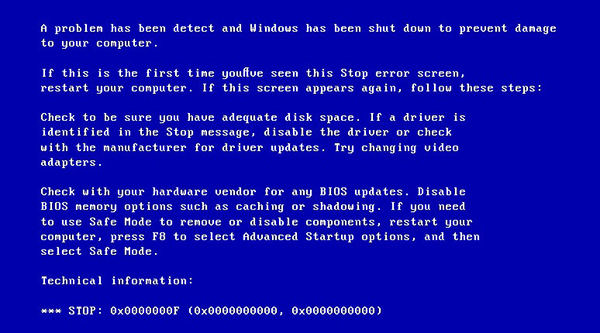 When your PC sends a request for a spin lock but it is already owned, it will throw the above stop code on your screen. It will also show a message saying that the lock is already owned.
5. 0x0000001A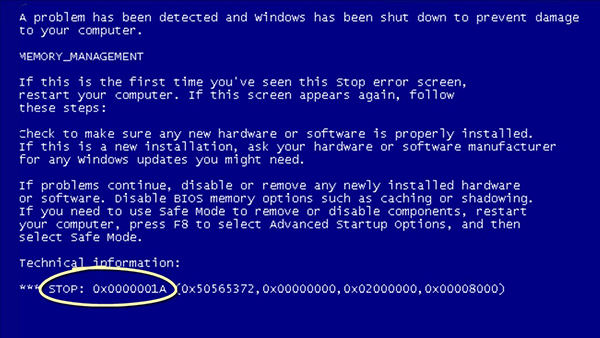 This is a Windows 10 stop code memory management error that is caused when a really large issue has occurred due to poor memory management on your PC. It will show a message as well in addition to showing the stop code.
6. 0x00000012
When an exception is unknown and it occurs, your PC throws this stop code letting you know the cause of the trap is unknown on your computer.
7. 0x00000019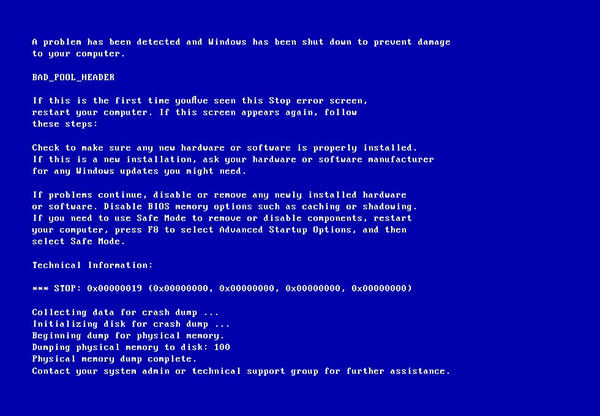 When your pool header is corrupt or bad, you will see this error code on your screen. It tells you need to work on the pool header and fix it.
8. 0x00000053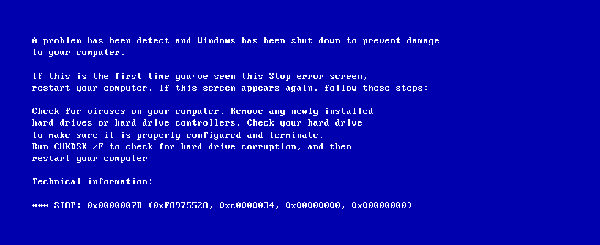 This is Windows 10 stop code inaccessible boot device error that occurs when the system cannot find a device to boot from on your computer.
9. 0x00000059
If there is an issue with the Pinball file system on your PC, you will see this stop code on your PC's screen. It says the Pinball file system has an issue in it.
10. 0x0000005D
This is quite common and it says that you are trying to run the Windows operating system on a processor that is not supported by the OS. That means you need to get a new processor to run the system.
Part 2. How to Fix Windows 10 Blue Screen Error (STOP Codes) ?
1. Startup Repair or System Restore Your Computer
As you can see, there are a number of stop codes that can show up on your PC's screen all of a sudden and leave you puzzled. You might think what you can do with these error codes since they all look very complex and systematic.
However, that is not the case anymore as there are many software available in the market today that let you fix the blue screen issue in Windows 10 and in many other versions of the Windows operating system.
Today, we are going to talk about a software called Windows Boot Geniusthat has been a go to software for many users trying to fix various issues on their Windows powered computers. What the software does is it lets you fix many startup, corrupt files, and even blue screen issues easily on your computer. A few clicks and your issues are fixed. Below is how you can use the software to get rid of Windows stop codes from your computer.
Buy Now($19.95)
● Download and launch the software on your PC. Insert a blank CD or DVD or USB into your disc drive, select your disc from the dropdown in software, and click on the Burn button to burn the actual software on your disc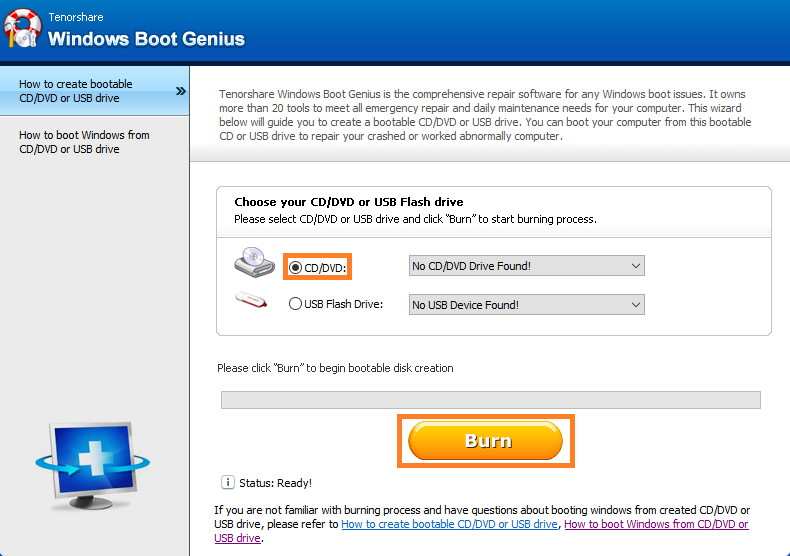 ● Boot your PC from the bootable disc or USB you just created and the software will launch. Select Windows Rescue from the top menu bar and then click on Crash before loading bar in the left panel.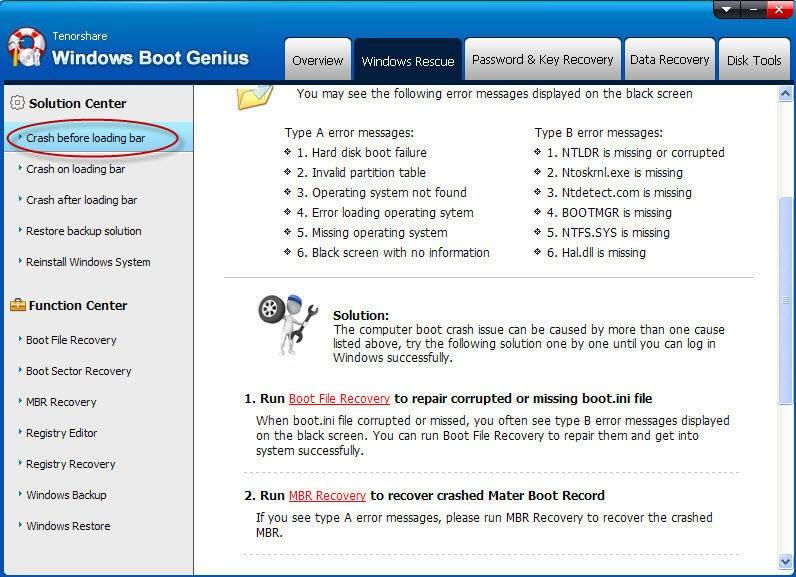 You'll see all the available fixes for the face you are facing on your PC. Follow all the instructions given to you and the issue will be fixed in no time
We hope the above guide educates you about various Windows 10 stop codes and also shows how you can use a small software to get rid of the blue screen error from your Windows 10 computer.
Get Windows Boot Genius Now!
Buy Now($19.95)
Related Articles
comments powered by