Cannot Type Password in Windows 10? Here's the Fix?
"I got a new laptop with Windows 10 about a month ago. Used it several times over the last month, even yesterday. But this morning when I tried to use it, it will not let me enter my password. I can move the mouse, but that's all. I can't get to any other screens."
--Microsoft Community
This seems to be a known issue with Windows 10 and Windows password box, if you have encountered the similar issue, like you cannot type password at login screen in Windows 10 or Windows 10 password box greyed out for unknown reason, then this article might point you in the right direction when you were able to login in, below is what you can try.
Potential Solutions to Fix Unable to Enter Password at The Login/Sign-in screen in Windows 10
Here are some of potential solutions to fix Windows 10 password box not showing issue, let's check it out together.
Method 1: Restart your Computer
This is the easiest and commonly-used method to fix "cannot type Windows password" issue. You only have to hold the computer's power button long enough (usually about 4 to 5 seconds), the PC will eventually stop resisting and turn off. After that, re-hit the power button to launch your computer. But it should be noted that this way is not so workable as you expected.
Method 2: Check and Troubleshooter Hardware and Device
Something wrong with your Windows 10 hardware could also lead to this problem. Just run the Hardware and Devices troubleshooter to check any new device or hardware connected to your PC whether works properly or not.
To do so, click the Windows logo at the bottom left of your screen and select Control Panel.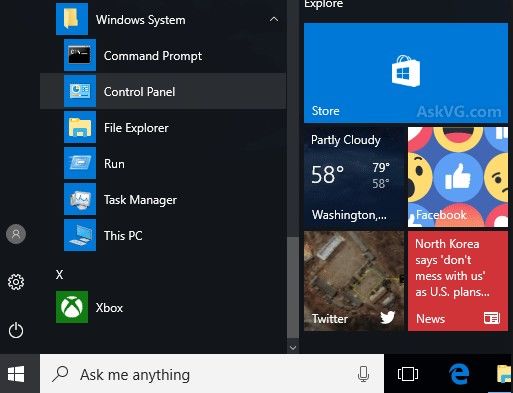 Once entered into control panel page, type Troubleshooting in the search box located at the top right corner. After that, select View all on the top left corner. Then click on Hardware and Devices. Next, follow the on-screen instruction to run the troubleshooter.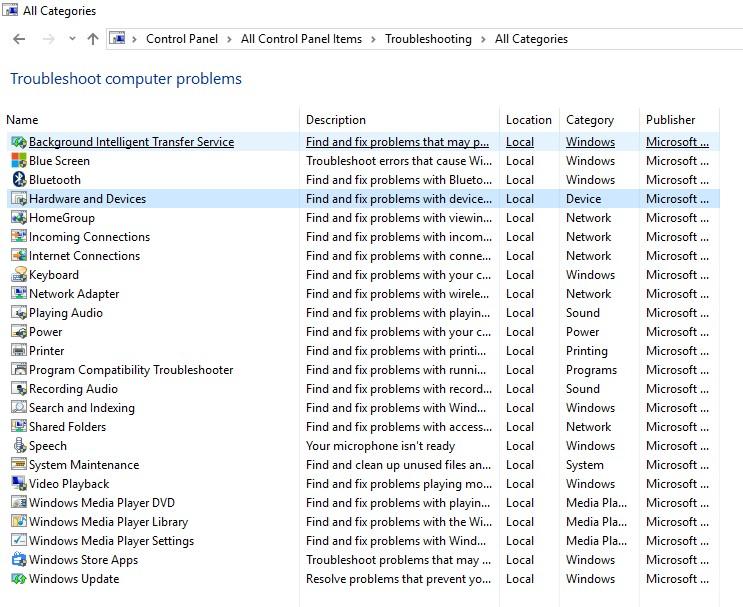 Method 3: Reinstall Windows 10 System
If nothings helps, then the problem may lie with your operating system. Hence, you can refresh the operating system by reinstalling it.
To reinstall Windows 10 operating system, you have to download Microsoft's Media Creation tool (go to Microsoft.com page and scroll down the page to locate two blue Download Tool Now buttons.) to create installation media with Windows 10 on it. Then insert your drive or disc, run "setup.exe" from your removable drive to begin setup. After that, you just need to follow the on-screen instructions to complete the installation.

Method 4: Using Windows Password Key to Solve Windows 10 Password Box Not Showing Issue
All those methods listed above either are too complicated or don't work for you? You want to look for an easier but useful way to get the Windows 10 password box greyed out issue fixed? Well, it's not difficult. You can simply remove the password with a third-party program so that you can login into your computer without entering anything. For all I know, Windows Password Key is the best Password removal tool in its category on the market, which focuses on removing and resetting all user and admin password on Windows 10/8.1/8/7, you may as well give it a try.
All you need to do is download and install it on your PC first.
Free Download
Then burn a bootable a bootable CD/DVD/USB with the default ISO image file provided by Windows Password Key.
After that, insert newly created CD/DVD/USB into your computer, select the user account and click "Remove Windows Password". Then your password can be erased successfully.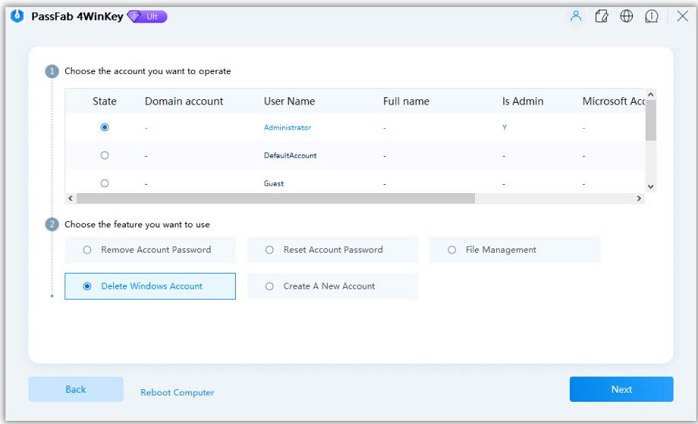 Within 3 steps and a few clicks, you can remove this annoying password and access to your PC with no barrier.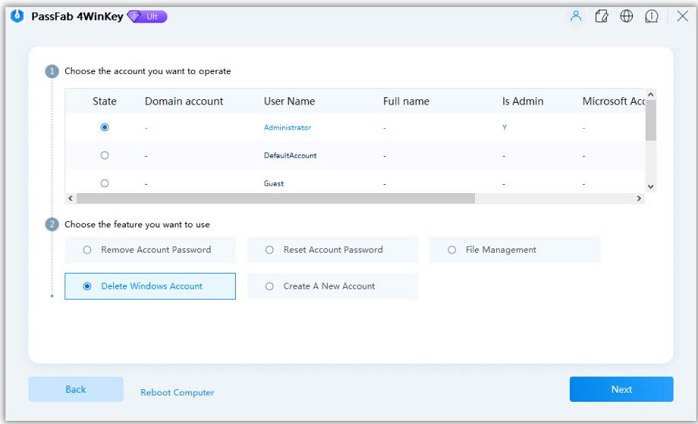 Actually, we suggest you to skip the previous 3 ideas above to troubleshoot "cannot type password at login screen in Windows 10" because they are not so workable compared to using Windows Password Key, so get it soon and have a try!
Free Download
Buy Now($19.95)
Related Articles
comments powered by