How to Fix "Your Windows License Will Expire Soon" on Windows 10
"I got the message says that my Windows license will expire soon and I have to go to settings to activate, when I go to settings, activation, there is a button that says activate but nothing happens when I press it. It also gives me the option to change the product key but I don't have one. Is there anything I can do to fix this?"
-from Microsoft Community

All though Windows 10 is a free update that can be installed by everybody who has a device that is powered by Windows 7, Windows 8 or Windows 10 system, there are still a bunch of Windows users who get the notification: "Your Windows License will expire soon. You need to activate Windows in PC Settings." A part of users' computer even restarts automatically every two hours until they activate it. How to fix this issue and finally turn off this alert? You can't miss the solutions in this 2017 tutorial.
How to Fix "Your Windows License Will Expire Soon" Error in Windows 10
By following below 3 methods you will be able to fix "Your Windows License will expire soon" alter on Windows 10 easily and quickly.
Workaround 1. Purchase Windows 10 Licensed Version
From the time your Windows license has expired, you can't personalize the settings of your laptop or desktop, which you can do previously. Thus, make sure that as long as you make a decision to work on Windows 10, you should purchase a legit copy of it. Only with licensed Windows 10 version, can it does not expire before it has to.
Consequently, buy a genuine copy of Windows 10 Home or Windows 10 Pro version (32-bit/64-bit) on Microsoft online store and then enter a product key, you will enjoy all the new features available forever right now as well as never get the Windows 10 license will expire soon notice again.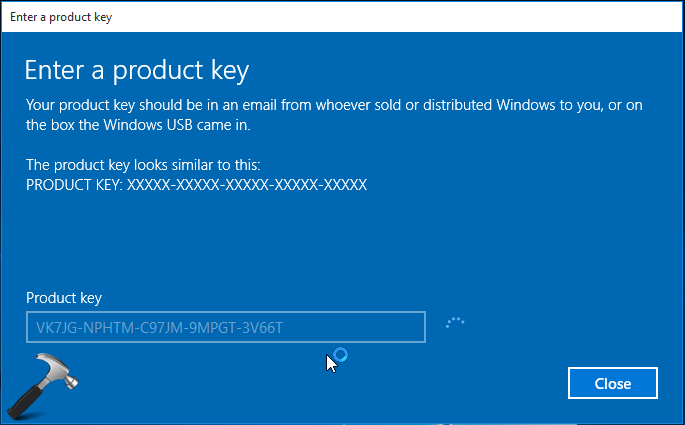 Workaround 2. Use Windows Troubleshooter
Go to Settings app, tap on Update & Security, and then navigate to Activation. Because your Windows license has expired, you should see the failed activation option on your screen with some sentences with red color. Now you need to click on Troubleshoot button and let the wizard to fix it. It will detect activation problems and show the consequence for you.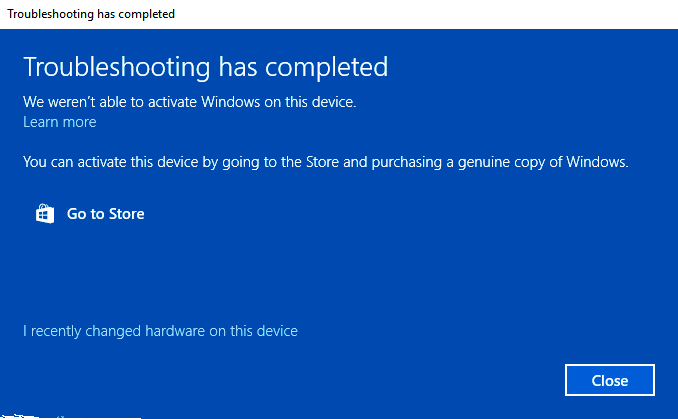 Workaround 3. Use Manual Reactivation
Try to fix Windows 10 license will expire soon error with reactivate Windows 10 manually by dong this:
Step 1. Open search box, type "command" and right click the pop up "command prompt" option, then hit "Run as administrator" to start a command prompt as an administrator.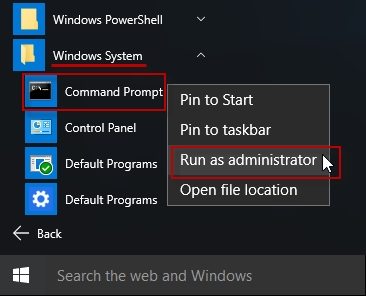 Step 2. In the pop-up "Administrator: Command Prompt" window, type "slmgr –rearm" command and then press Enter key. Tap on OK button on Command completed successfully screen, then reboot your Windows 10 computer.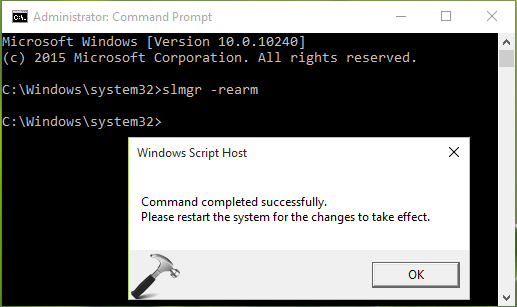 Step 3. After restarting, go to Activation page in Settings app, and hit on Change product key link. Then enter the licensed unique product key.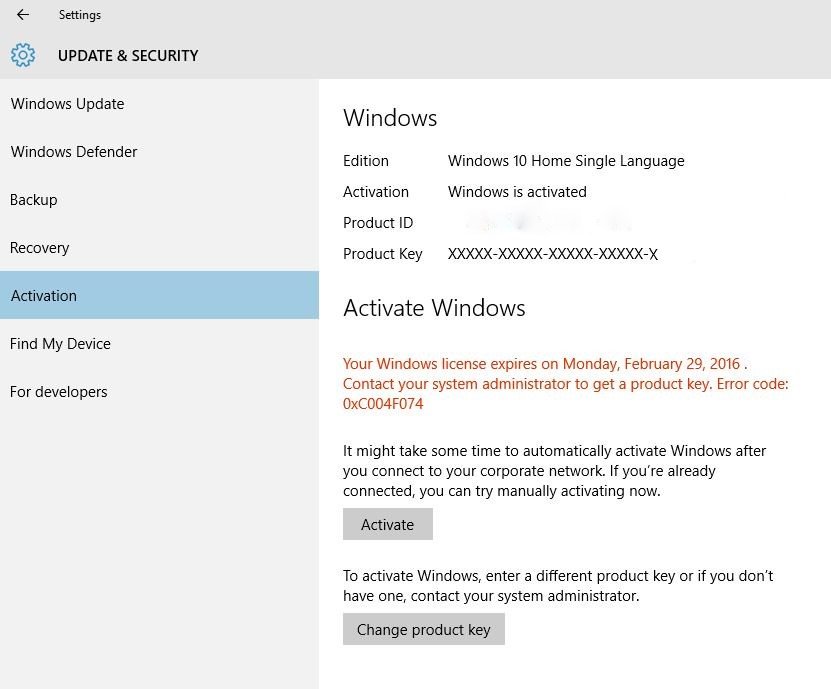 Conclusion:
So these are the workable yet simple approaches to fix "Your Windows license will expire soon" error on Windows 10 operating system. I hope they will surely help you activating Windows 10. By the way, if there is a login password in your OS, Windows Password Key is your best Windows password recovery option. Last but not least, don't forget to tell us which measure works for you and if you still encounter the issue, let us know via your comments.
Free Download
Buy Now($19.95)
Related Articles
comments powered by