Forgot (UAC) Admin Password on Windows 10, How Can I Recover It
"I upgraded from 8.1 to win 10 when it became available but and I have forgotten my 'User Account Control' Administrator password. How can I recovery this password?"
Forgetting things is a very human thing but that often leaves you with many issues. For example, if you forgot admin password Windows 10 for your computer, you cannot access many of the features that are only provided to an admin user on your computer. If you are going through this situation and you need some help, the following guide will help you with your "I forgot administrator password" issue on your machine.
A forgotten admin password can be reset using multiple methods on a Windows based computer. Microsoft provides you with multiple ways to help you recover your password so you can get access to your account even when you can't recall the password. The following guide shows some of those methods to help you with recovering your admin password.
Method 1. Reset Local Admin Password on Windows 10 with Command Prompt
The Command Prompt utility on your computer can also be used to reset the password for a local admin account on your machine. All it requires you to do is input a command and it will reset the password for the chosen account on your computer.
The following shows how you can use the Command Prompt tool to reset the password for an admin account on your computer.
1. Press the Windows + X keys on your keyboard and select Command Prompt (Admin) from the menu that appears on your screen. It will launch the utility on your machine.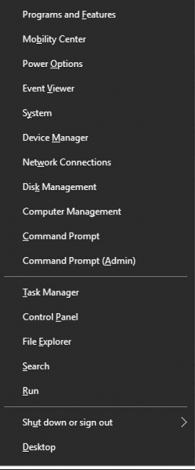 2. When the utility launches, type in the following command and hit Enter. Make sure to replace username with your username and password with the new password you wish to use with the account.
net user username password

Once the command given above is executed on your computer, the password for the chosen account will be reset and the new password will be assigned to the account on your machine. That is how you recover the password for your admin account using Command Prompt.
Method 2. Reset Windows 10 Admin Password with Windows Password Key
One of the most easiest and simplest solution to your forgot administrator password Windows 10 issue is to use a third-party software to reset the password. Such a software will let you select your account and remove the password for it from your machine.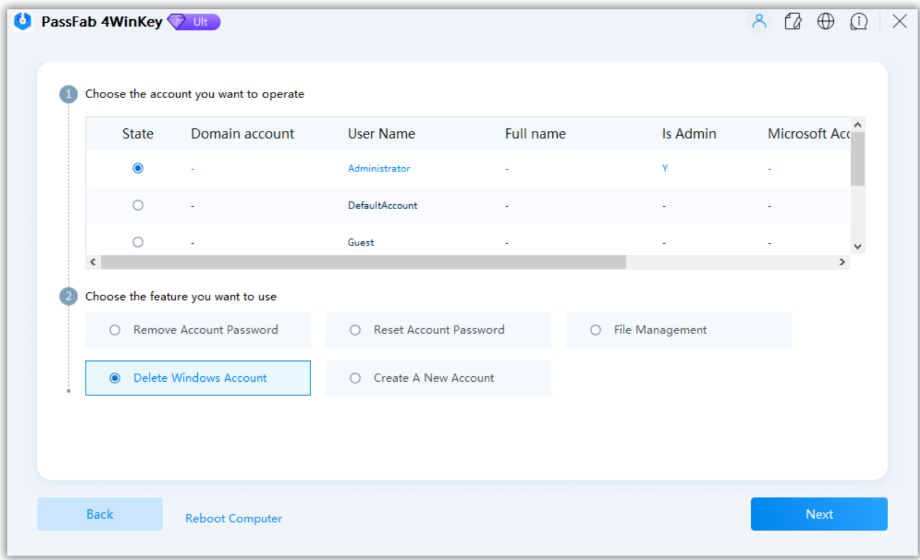 Windows Password Key is a software that enables you to do just that. It allows you to change or reset the password for any of the user account on your machine. All you need to do is tell the software what account you would like to work with and it will do the rest of the job for you.
Watch the Video on How to Reset Windows 10 Admin Password
Free Download
Buy Now($39.95)
Method 3. Reset Microsoft Account Password Online
In the newer versions of Windows, Microsoft allows you to integrate your online Microsoft account with your local machine. By doing so, all of your activities are managed from your online account including the ability to change or reset your passwords.
If you have integrated your Microsoft account with your Windows 10 PC and you would like to reset your password, you can do so right from the official Microsoft website. The website has a dedicated page to help you reset the password for your specific account. The following is how it works:
1. The first thing you will need to do is open a new tab in your browser and head over to the password reset page on the Microsoft website. Once you are there, enter in your username or email account you wish to reset the password for.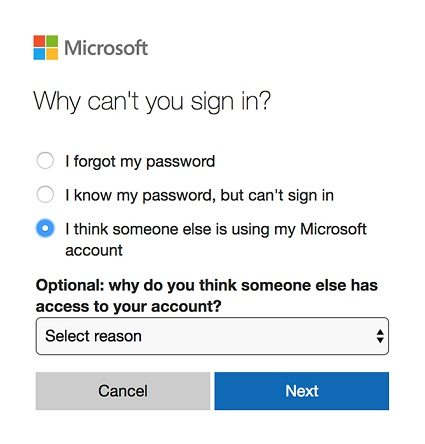 2. On the following screen, the website will let you choose a method to receive the verification codes at. It will send you a code that you need to enter on the following screen to reset your password.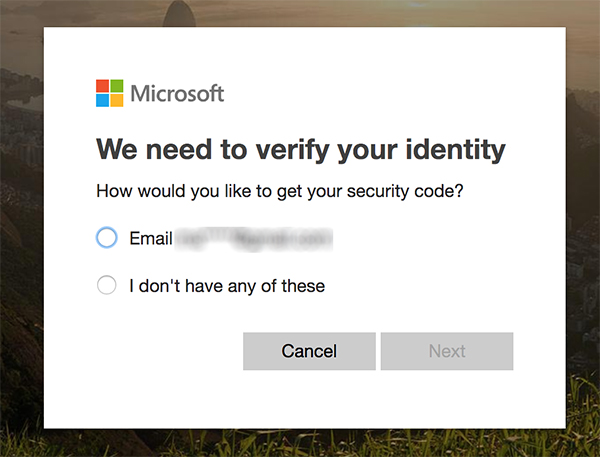 Once you have entered the code on the website, you should be able to create a new password for your user account. The new password will then also be used as your sign-in password for your Windows 10 machine.
Since the procedure uses a website to help reset the account password, you can perform the task on any of the Internet-enabled computers and not necessarily on the computer where you need the admin password. It is all possible thanks to Microsoft allowing you to add your online account to your computer. That should resolve your "I forgot my administrator password Windows 10" issue on your machine.
Conclusion
If you ever forgot local admin password Windows 10, you can use the above guide to reset the password for the account on your computer. We hope it helps you get access to the admin account on your computer.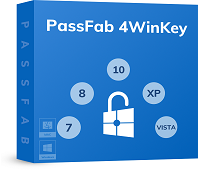 Reset/Remove Windows admin and other user password for local/domain account.
Create a new local/domain admin account to unlock your computer.
Change your Microsoft account password offline.
Fully support Windows 10/8.1/8/7/Vista/XP, Windows Server 2012 (R2)/2008 (R2)/2003 (R2).
Free Download
Related Articles
comments powered by