Top 3 Ways to Reset Windows 10 Login Password without Reset Disk
Forgot or lost windows 10 laptop password and don't have a password rest disk beforehand? You don't have to reinstall the system, reimage or reformat the hard drive, which will wipe all data in system on your laptop. In this post, we've gathered 3 easiest ways to reset Windows 10 laptop forgotten password without disk.
Way 1: Recover Laptop Password Windows 10 with Other Administrator
You may have ever created other admin accounts, guest accounts to share your laptop with your family or friends, which allows you to change another user's password in Windows 10. Login another account with administrator privileges, go to Control Panel -> User Accounts and find your admin account to reset laptop password on Windows 10.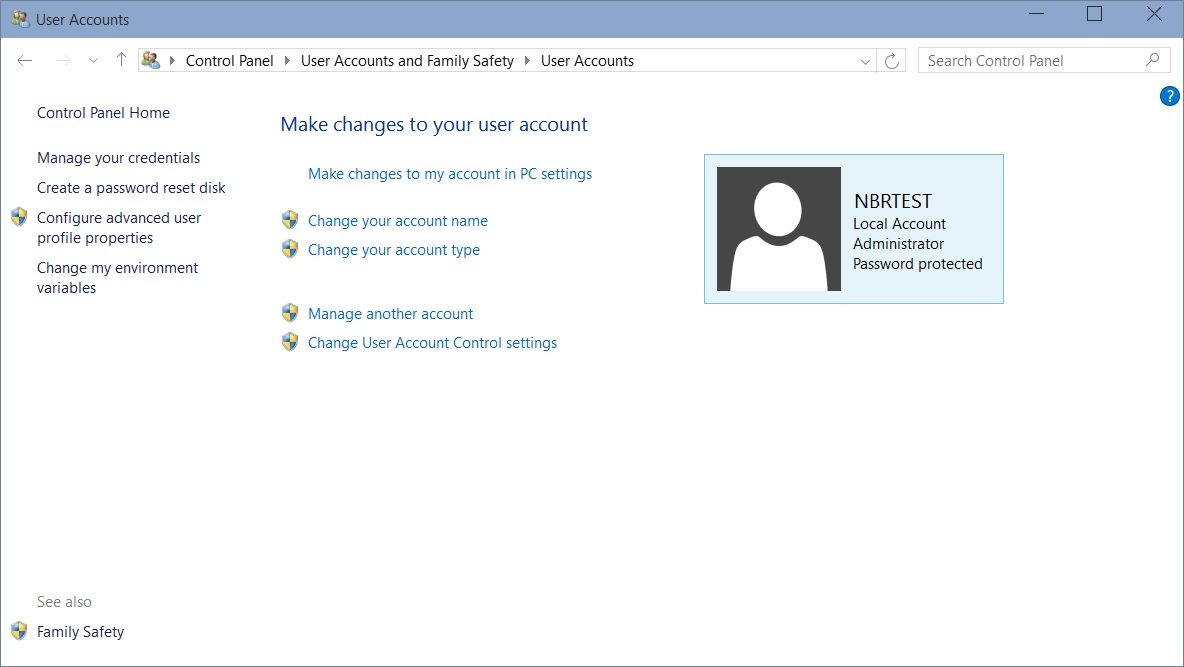 Way 2: Reset Windows 10 Laptop Password via Microsoft
How to find forgotten or lost laptop password? If you registered Microsoft Live Account with your external email or cellphone number before, you can go to Microsoft online password reset page, click "I forgot my password" to start resetting Windows 10 administrator password. Then follow the website prompts to proceed, you'll receive a code to change laptop password in windows 10.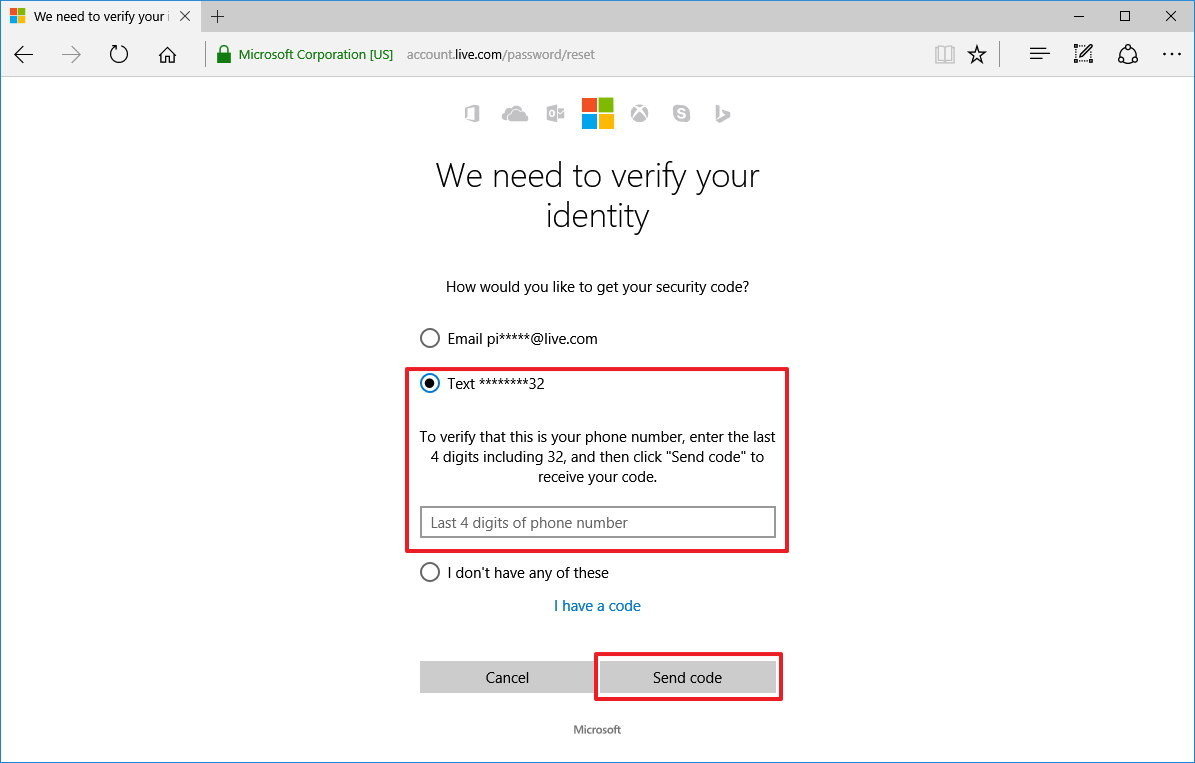 However, many people complained that Microsoft password resetting not working, they couldn't receive the code cause' they changed previous phone number or email address. Also, for most common users, they only have one administrator and they don't have another admin account on laptop. So, forgot Windows 10 password on laptop how to unlock? You can use a Windows password unlocker tool to unlock Windows 10 laptop without password instantly.
Way 3: Use a Window 10 Password Bypass/Cracker Tool
Windows Password Key Disk is a professional Windows password unlocker software that can remove Windows local admin password and reset Microsoft account password. Free download and install the program on any accessible computer -> Run the program and burn a CD/DVD/USB flash drive -> Boot your locked laptop from the newly created disk to reset forgotten or lost password in Windows 10.
Free Download
You can select "Remove Password" to remove Windows 10 password without password or select "Reset Password" to set a new password so that you can login your laptop with the new password.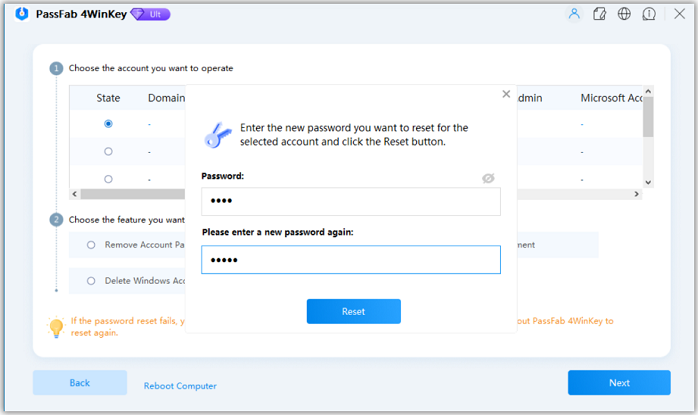 This post has showed you 3 convenient ways on how to reset Windows 10 laptop password without disk. The last one is the most quick and effective way that can help you get access to your computer in a quick time. If you have any further problem, please just feel free to leave your comment below.
Free Download
Buy Now($19.95)
Related Articles
comments powered by