3 Methods to Create a Recovery Disk for Windows 10
If the boot configuration data is missing Windows 10, your PC won't boot-up and you will not be able to access any files stored on your computer. This is a dreadful situation as you can't access any data on your computer. However you shouldn't worry about it though because your data is still safe and secure and you'll just have to follow a few instructions to access your files once again.
In the following guide, you're going to learn three methods to fix the boot configuration data is missing Windows 10 error. Once the issue is fixed, your PC will be back to normal.
Method 1. Repair Windows 10 BCD Using Windows Automatic Repair
The Windows Automatic Repair utility is capable of fixing the BCD error on your computer and it's fairly easy to use the tool to repair your PC. All you need is the bootable disk for your Windows 10 operating system and then follow the below instructions.
This Windows 10 bcd repair is definitely going to help you resolve the issue on your PC.
● Insert the Windows 10 bootable disk into your PC and boot your PC from it. Select Repair your computer on the main screen and then click on the Troubleshoot option on the following screen.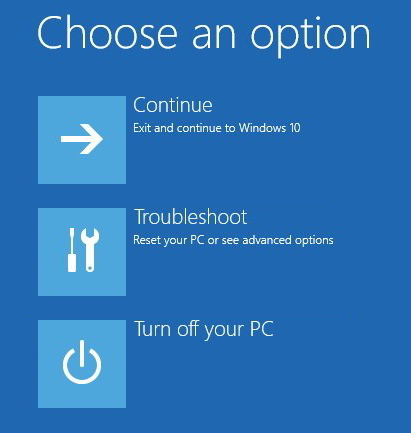 ● Right after the Troubleshoot screen, you will find a couple of options you can choose to repair your PC. From the available options, choose the one that says Automatic Repair to launch the Automatic Repair utility.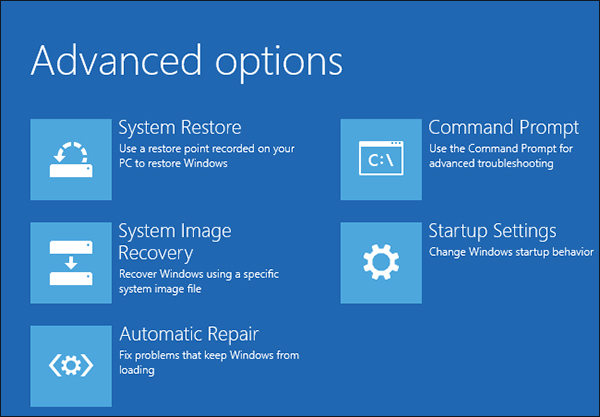 Let the utility run on your Windows 10 machine and it will fix all the issues present on your system. Once it's done fixing the PC, reboot your PC and your BCD error should be gone.
Method 2. Rebuild the BCD in Windows 10 with the Bootrec.exe tool
If the above repair utility could not fix the issue, you may want to rebuild bcd Windows 10 using the Bootrec.exe tool available for you. What this tool does is rebuild your boot files so that they are not corrupted and your PC can boot-up.
Bootrec is actually a command line utility and so you won't have to go around looking for options to click on. All you need to do is open a command prompt window, enter a few commands, and you are good to go. Read on to learn how to do it.
● Boot your PC from a Windows bootable disk and select the Repair your computer option followed by Troubleshoot.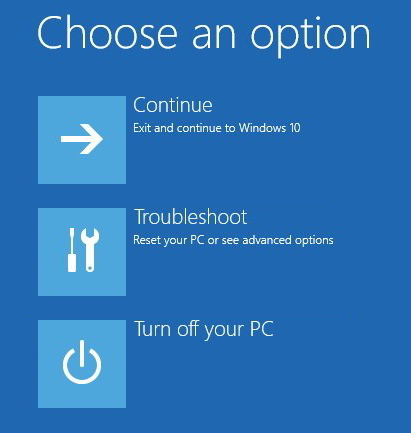 ● On the following screen, you will find an option saying Command Prompt. Click on it to open a command prompt window on your PC.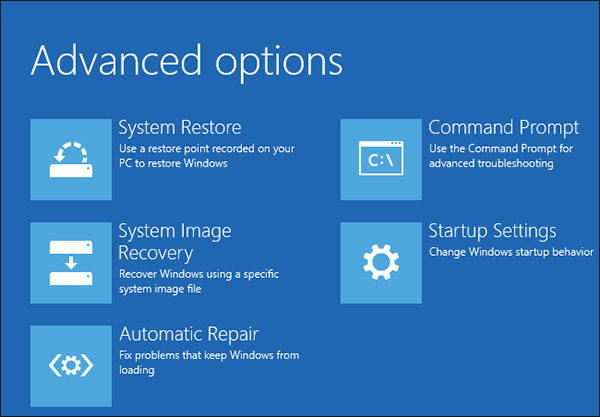 ● When the command prompt window opens, type in the following commands one at a time. Make sure to hit Enter after each command so it gets executed.
bootrec.exe /Rebuildbcd
bootrec.exe /Fixmbr
bootrec.exe /Fixboot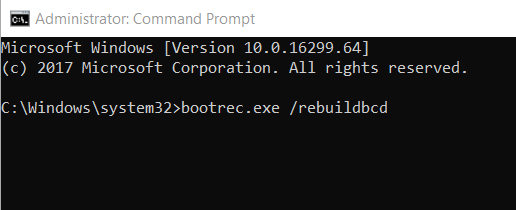 After you have run the above commands from the command line prompt, restart your system. You will find that the boot configuration files issue is now gone from your computer and your PC loads-up without any issues.
Method 3. Fix Windows 10 Boot Configuration Data File Missing with Windows Boot Genius
While the second method given above works most of the time, you may have difficulties using it if you have never tried running commands from a command prompt window. Fortunately, there is now a graphical user interface based tool called Windows Boot Genius that lets you fix the issue you are facing on your system.
It's a tool that fixes various kinds of issues on Windows PCs and the following shows how to use it to fix your issue:
Buy Now($19.95)
● Download and run the software on another PC. Insert a blank CD/DVD/USB into your disc drive and select the disc drive in the software. Then, click on the Burn option to start creating a recovery disk.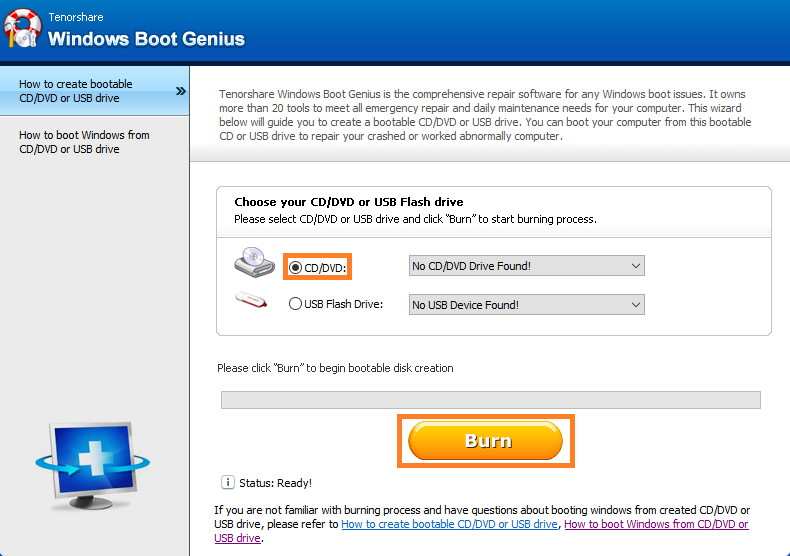 ● Boot your PC from the bootable media you just created. When the software launches, select Windows Rescue from the top menu bar and then select Crash before loading bar from the left panel.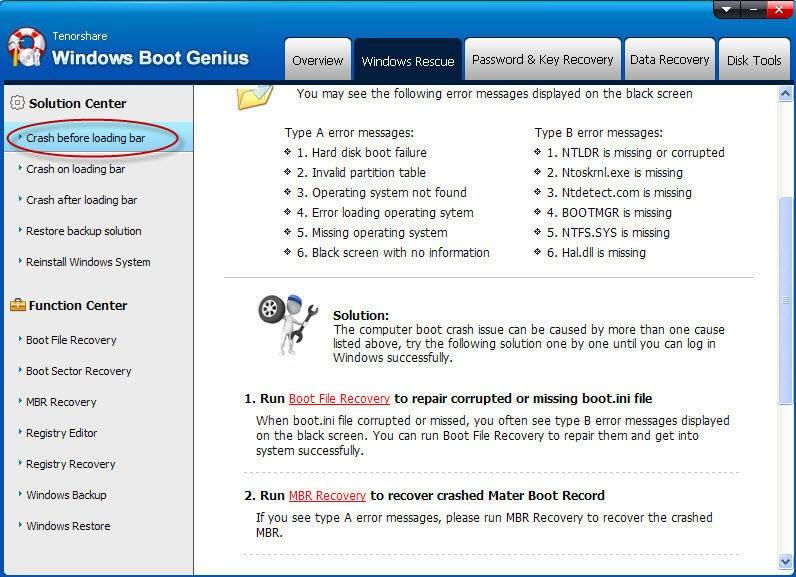 Follow the on-screen instructions to resolve the issue on your PC. Once done, you'll find that the boot files issue has been resolved on your system.
The boot configuration data file is missing Windows 10 issue is quite serious but you have multiple ways to tackle it on your system. You have two built-in ways to fix the issue that work most of the time. However, if they fail to do their magic, you have Windows Boot Genius to rescue you from the situation. It resolves all kinds of issues you can possibly face on a Windows system.
Buy Now($19.95)
Related Articles
comments powered by