Best Ways to Solve File Explorer Crashes on Windows 10 After Right Click
"Q: Windows 10 Explorer crashes when I right-click ANY file.
When I right-click on any file, any file at all, explorer locks up and eventually re-starts. Looked for updates, can't find anything. I recently updated from Windows 7. Probably it is one of the apps that tries to come up on the menu. I'm not sure how to debug this. "
- MikeyTheB (from Microsoft Community)
What Cause Windows 10 Right Click Crash?
In most of the case, this problem would be caused by a poorly coded content menu handler which is added by some third party program. Content menu handler would add commands to your right-click menu. This content menu handler can load from many different areas in the registry, and it can be a difficult task for a end-user to pinpoint which extension is causing the problem.
Solution 1: Clear File Explorer History
Step 1: Pressing "Windows" key and "X" key to open Control Panel on your Windows 10 computer.
Step 2: Enter "File Explorer" in the search box on top right of Control Panel window. Then click "File Explorer Options" on the top.

Step 3: On the pop-up window, click "Clear" to clear File Explorer history. Then click "OK".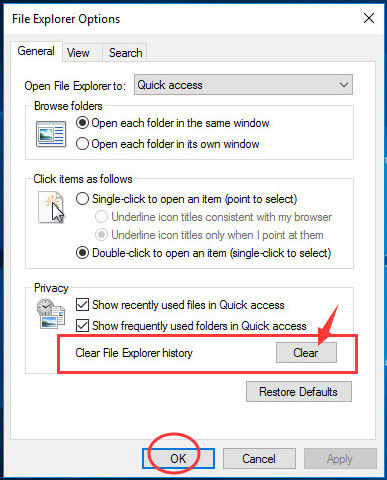 Solution 2: Launch Folder Windows In A Separate Process
Step 1: Press "Windows" and "X" keys to open quick-access menu, then open "File Explorer".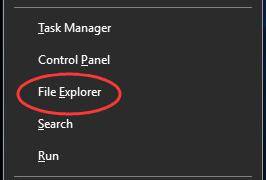 Step 2: Click "View" in the top menu bar, and find "Options" on the right side window.

Step 3: Choose "View" pane, under "Advanced settings" find "Launch folder windows in a separate process " and save the change.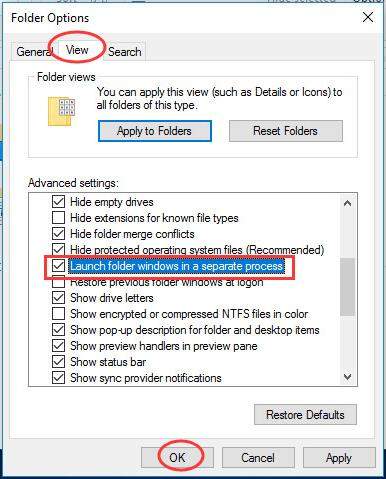 Solution 3: Run Netsh and Winsock Reset
Step 1: Users should also press "Windows" and "X" keys again and find "Command Prompt (Admin)" to run as administrator.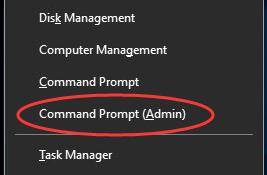 Step 2: Type "netsh winsock reset" in Command Prompt window and hit Enter to run it.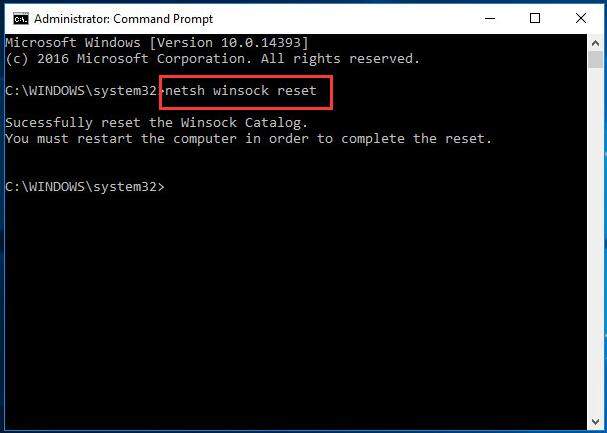 Step 3: Restart your Windows 10 computer.
That's all about how to get your computer out of Windows 10 right click crash, we suggest you to try these solutions one by one patiently. If all of these solutions cannot help you fix this problem, you are also recommend to repair the operating system of your computer.
Besides, during the usage for Windows 10 computer, there could be a lot problems like the password issue, if you happened to meet with this kind of problems, Windows Password Key will sure give you a hand. It can help users burn bootable ISO to USB/DVD/CD drive in Windows 10/8/7 and recover lost/forgotten Windows password for login. It worth your download!
Free Download
Buy Now($19.95)
Related Articles
comments powered by