How Do I Reset Toshiba Laptop Forgotten Password
"I usually login in my Windows 10 Toshiba Satellite laptop with PIN, after two weeks away from it; I forgot the login password and was locked out of Toshiba laptop. How could I recover Toshiba laptop forgotten password???"
Many Toshiba laptop users may apply a password in Windows system to protect their computer from other access. It's safe for your personal data and could also avoid a part of settings to be changed by others. Once you forget the login password, don't be frustrating. Here we find some solutions for you to reset Toshiba with Windows 10/8.1/8/7login password and no need to restore computer to factory settings.
Solution 1: Reset Toshiba Login Password with Password Reset Disk.
This solution is suitable to those who have created a Windows Password Reset Disk. To reset the password, please startup your computer to Windows login screen, type anything into the password box. Then you will see a text "Reset password …" below the box, click it and you will enter Windows Password Reset Wizard.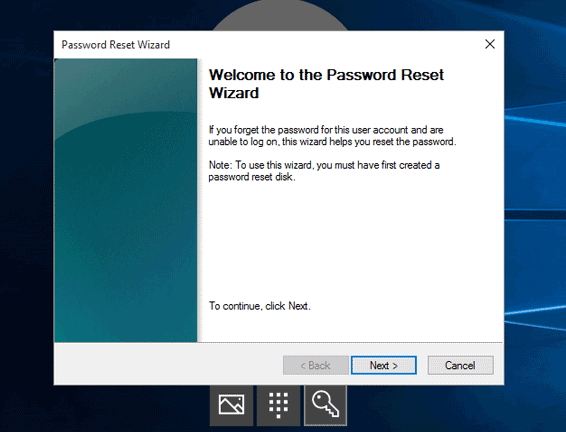 Now, please insert the USB disk or CD/DVD which you have made it for system password reset disk, then click "Next"to choose the location of your reset disk. Then click "Next" to check the cryptographicinformation in the disk, wait a moment to let it complete, you can input a new login password for your system.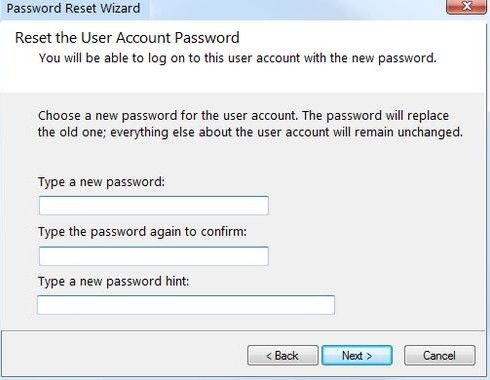 Note:Here we suggest that you can input a password hint that will remind you any useful information of the password, it will be useful next time you have no idea about the login password.
Solution 2: Recover Toshiba Password via Windows Password Key
This solution is suitable for all of the users even you have never create a Windows Password Reset Disk. Here we recommend a Windows Password Key to you, which could help you easily recover Toshiba laptop password. In brief, you can do that as easy as Create Disk – Boot Computer – Reset Password. At first, download and install Windows Password Key into any available computer, and then launch it.
1.Insert a vacant CD/DVD USB disk into any available Toshiba laptop, click "Burn" button in Windows Password Key interface to create a Windows password reset key.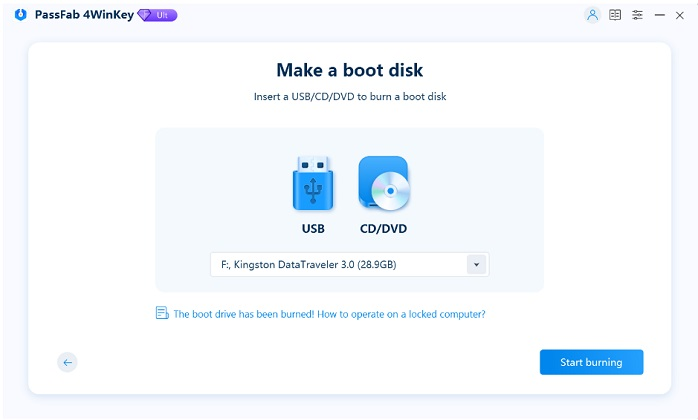 2.Move the burned disk/disc to the locked laptop, power it on and continuously hit "F12" to enter Boot Menu. Then choose the disk/disc and hit enter, the password forgotten laptop will boot by the disk and enter Windows password key program.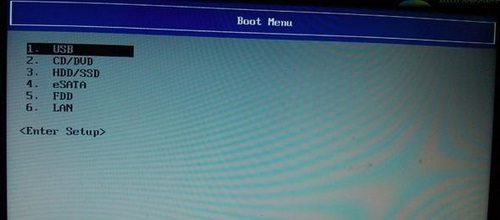 3.Select your system partition and click "Next" to view all the account, and then select the one you forgot. In below option, you can choose "Change Windows password" or "Remove Windows password".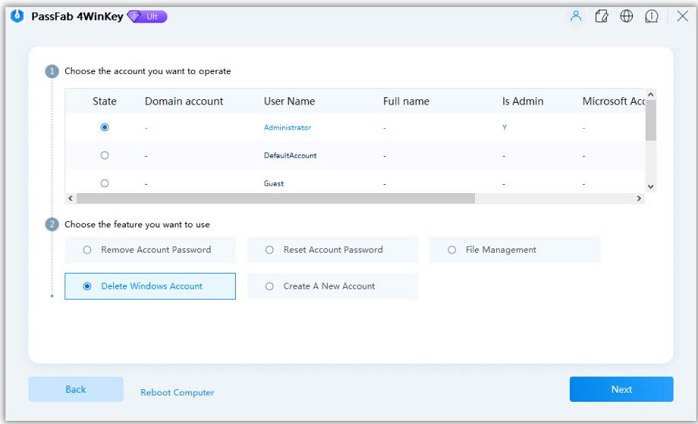 Tips:Windows Password Key Enterprise edition could help you reset Windows local account and Microsoft account password, even the PIN and picture password in Windows 10/8.1/8 system.
4.Follow the steps to finish and restart your computer, you can login your system with a new password (choose reset password) or without password (choose remove password).
All done, just so easy, get Windows Password Key now and never worry about lost Windows login password. Also this powerful program can help you recover forgotten and lost password on HP/Dell/Lenovo/Asus/Sony and so on.
Read About: Top 4 Free Windows 10 Password Recovery/Reset Tool
Related Articles
comments powered by