Top 3 Ways to Reset Windows 10 Lost Password on Lenovo Laptop/Desktop/Tablet
Lenovo laptop, desktop, and tablet is widely used around the world. Since Win 10 released with the new start menu, Edge browser, Cortana, split screen and other more highlights for computer, most Lenovo users do upgrade the operating system to Windows 10.
While enjoy Windows 10 on your Lenovo laptop, you may more or less encounter some tricky problems, such as forgot Windows login password on Lenovo laptop. If you are seeking for methods of how to reset a Windows 10 password on Lenovo computer, then you're in the right page. The post will show a Lenovo Windows 10 password reset tool---Windows Password Key to reset Windows 10 password on Lenovo PC including Lenovo ThinkPad X/T/W/L/E, Y/Z/U/S/Yoga/Flex/Edge series, and Lenovo Lavie etc without reformatting or reinstalling your system.
Part 1: When You Need to Reset Windows 10 Password on Lenovo?
The following content will list 5 circumstances you'll need Lenovo password reset on windows 10.
Forgot Lenovo Windows 10 login password and there is no reset disk.
Lost admin password for Lenovo Windows 10 and had no other admin account to login.
Unfortunately forgot user password you just changed.
Set a Microsoft account but lost password for it.
Lend Lenovo Windows 10 PC to others and the admin password was accidently changed.
Windows Password Key can totally approach what you concern and recover Windows 10 password for Lenovo PC. You just need several simple steps to complete reset Lenovo Windows 10 password on laptop/desktop/tablet.
Part 2. How to Do Lenovo Windows 10 Password Reset with Windows Password Key
First, download, install and launch a free demo version of Windows Password Key Enterprise in any accessible computer, and then use a Windows Password Key bootable CD/DVD to reset Lenovo windows 10 password following the instructions below.
Step1. Download the program in any accessible PC (Not password protected PC). Then run the program and select Windows Password Key Enterprise to launch automatically.

Step2. Select "USB flash drive" and specify the USB flash drive burning drive from the pull-down list as well as insert a blank USB flash drive. Click Burn button. Then click Yes to go on burning. Then Windows Password Key extracts the ISO image and copies the necessary files on a USB flash drive.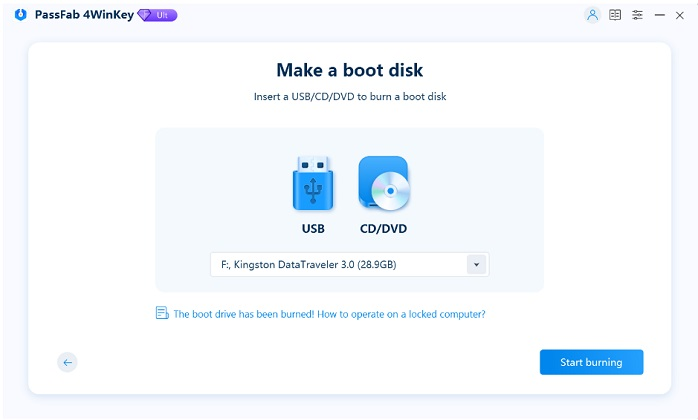 Step3. Insert newly created USB flash drive into your protected computer and reboot it. Then press F2 to set the BIOS to boot from USB. Next, choose the Windows installation to be processed.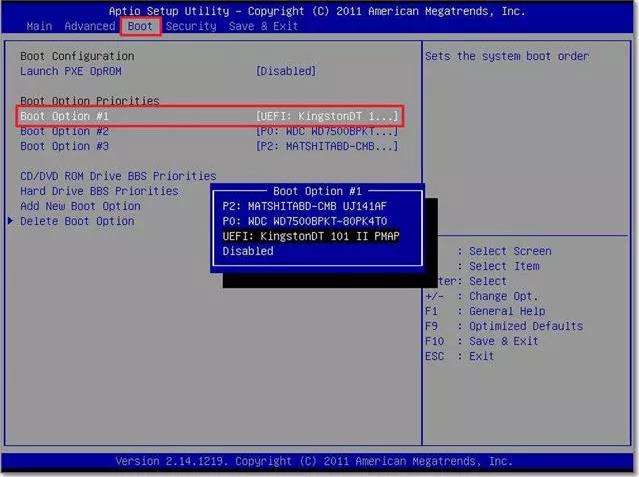 Step4. Select the user account you want to remove and click Remove Windows Password and click to move on the next step.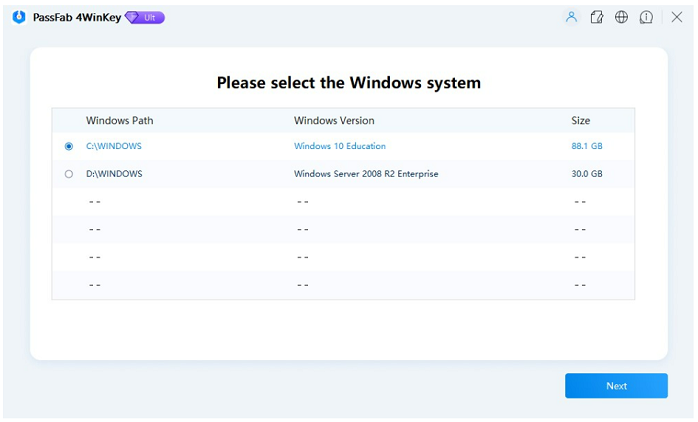 Step5. Now, your protected password is removed. And click Next and reboot your computer. Then you can log in your computer without any password.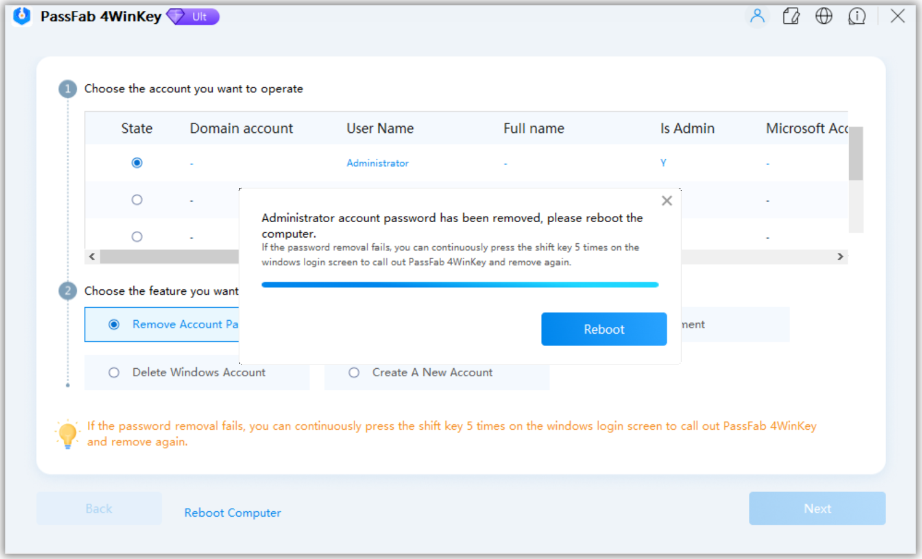 Tips:: This professional tool is equipped with other 3 functions: Change Windows Password, Remove an admin account, and Create a new admin account. For more detailed steps, you can view the guide.
After these steps, you will successfully reset Lenovo Windows 10 lost password on laptop/desktop/tablet and be able to log into your Lenovo computer without a password!
Part 3: Other Solutions for Windows 10 Password Reset
Windows Password Key gives you the easiest way to remove Windows 10 password on Lenovo laptop, but there are also cases you can easily reset forgotten Lenovo password without software.
1. Using Windows Password Reset Disk for Lenovo
To help you reset forgotten Windows Password, Microsoft thoughtfully offers a feature to create a password reset disk before you lost the password. If you have the password reset disk for your Lenovo laptop, take it out and follow steps below:
Sign in your computer with the wrong password. Click on "Reset password" after it says Windows 10 password incorrect.
After the password reset wizard appears, insert your password reset disk to the computer and reset your password step-by-step.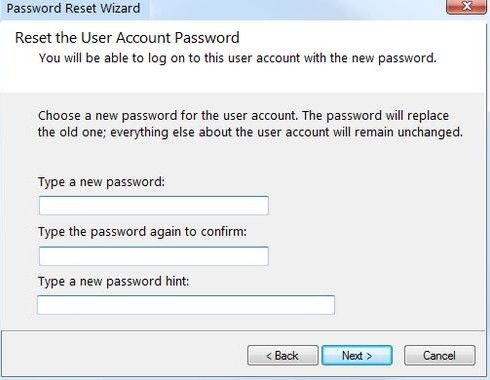 2. Reset Lost Lenovo Windows 10 Password Online
Since Windows 8, more and more people are using Microsoft account to login to their PC. If you forgot the Microsoft account password, you can reset it online in following steps:
Visit https://account.live.com/password/reset from any browser on any computer or device.
Type your Microsoft account in the account filed and then the verification code. Click "Next" to move on.
Then you will see the following screen. You can either select to email you a reset link or send a code to you phone to reset your password.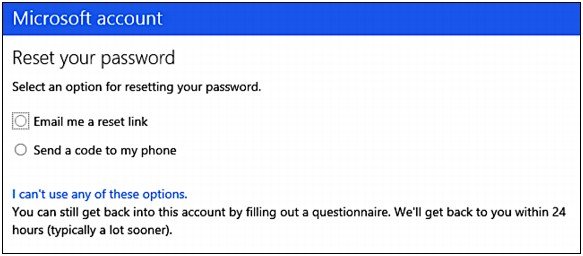 That's all about how to reset forgotten Windows 10 password on Lenovo laptop/desktop/tablet. If you think out solutions is help, please feel free to share with your friends.
Related Articles
comments powered by