Locked out of Laptop after Windows 10 Update, How to Change Password
Locked out of laptop because the previous password is not working after Windows 10 update? Learn how to reset password after you're locked out of Windows 10 laptop from this targeted article to get valid tips.
"Last night, I decide to upgrade my computer into Windows 10. After the update completes, I try to log in it with the password that was used in past but that didn't seem to be valid and so I'm locked out of my laptop. What can I do to change my password and get back in locked out of laptop/computer after Windows 10? Thanks."
Someone recently complained that he was not able to get access to his laptop after a Windows 10 upgrading with the same password that was always used before. Do you have the similar problem with this complainer? If you have a password reset disk/disc, it will be a little case to fix this issue. Unfortunately, if not, how to change password if Windows 10 laptop locks?
Actually, there are a few tips that you can conduct to unlock Admin password on Toshiba/HP/Dell/Lenovo/ Samsung/Asus/Acer/ Sony/IBM laptop/Desktop.
Tips 1: Notice Caps Lock or Num Lock
Tips 2: Make Sure Keyboard Is Normal
Tips 3: A Professional Reset Password Tool
Tips 1: Notice Caps Lock or Num Lock
When use the previous password to log in laptop but it says the password is not correct, you have to make sure that the Caps Lock or Num Lock is disabled when you are typing the password to log in. If either of them is enabled, it will surely impact the correct typing of the Windows password.
Tips 2: Make Sure Keyboard Is Normal
If you have tried to log in the Windows 10 laptop after update with the previous password for several times but it still failed, you should notice whether it is a physical problem from your keyboard or not. This will bring about an effect that what you want to type is not the actual letter or number being entered into Windows. In case that happens, please check by using an external keyboard.
Tips 3: A Professional Reset Password Tool
If the above tow tips can't be helpful for you, don't be sad and here is the superb software to help you get access to the Windows computer/laptop without any password restriction.
Windows Password Key is the world's leading Windows password recovery tool to unlock Windows 10 Admin password/Microsoft account password without reformatting or reinstalling your system.
How to Use Windows Password Key to Unlock Laptop after Windows 10 Update
Step1. Insert a prepared bland CD/DVD/USB to the computer that you can access.
Step2. Download and install the program. Then select "CD/DVD" or "USB flash drive" and specify the CD burning drive or the USB flash drive burning drive from the pull-down list. Insert a blank CD/DVD disk or USB flash drive.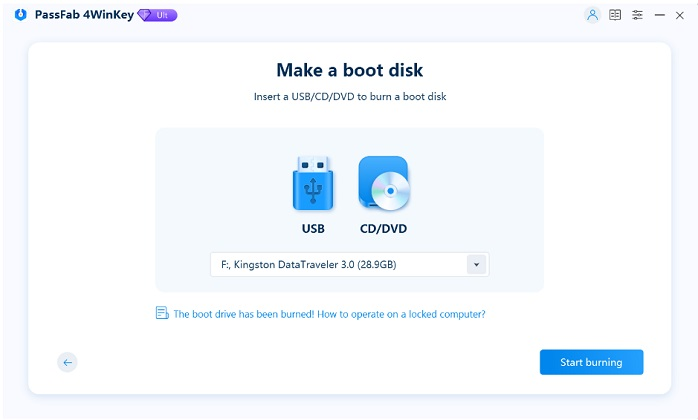 Step3. Click "Burn" to start burning process. It may take a few minutes. Then click Yes.
Step 4. Insert newly created CD/DVD into your password-protected computer and restart your PC from CD/DVD/USB disk: press "F12" to enter "Boot Menu". Select CD/DVD disk from the list and then hit "Enter". Please note Windows 10 computer is pre-installed with UEFI settings instead of BIOS settings, you can move to read Windows Password Key guide to disable UEFI first.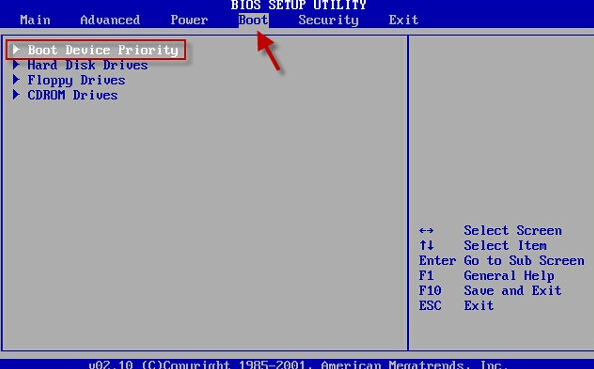 Step 5. After the laptop successfully boots, Windows Password Key will open up and displays all of local user accounts and Microsoft account. Just select the user account you want to recover password then click Remove Windows Password and then "next" to get your correct password.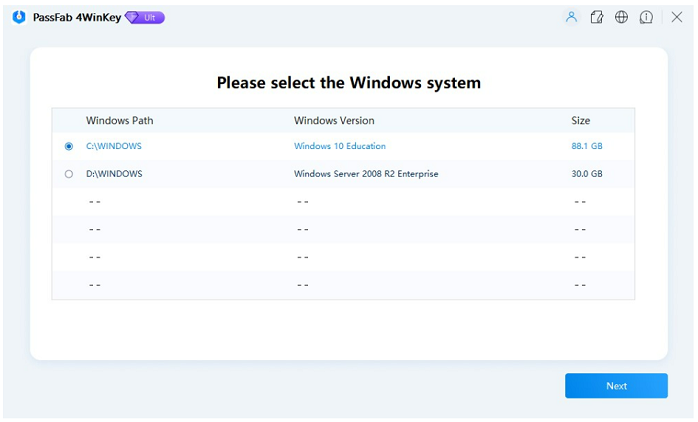 This well-designed software features with an extremely intuitive interface for both newbie and veteran to retrieve their password when Windows 10 locks you out after upgrade easily and quickly. If you think it is good, please share it with your friends.
Related Articles
comments powered by