How to Create Windows 10 Password Reset USB/CD with ISO
Quite a few Windows-based computer users who forget their Windows 10 password get to know that they are able to reset Windows 10 password with ISO image files with the extension .ISO. In this article I am going to talk about password reset ISO in Windows 10 operating system.
This tutorial will share three parts:
Part 1. What is ISO Image?
Part 2. How to Open ISO Image Files?
Part 3.Windows 10 Password Reset Tool ISO Download
Learn more about Top 5 Methods to Reset Windows 10/11 Password.
Part 1: What is ISO Image?
ISO (International Standardization Organization) image is a snapshot of the data as well as a disk image composed of data contents from written sector on an optical disc, including the optical disc file system. ISO image files offer have a file extension with .iso.
ISO is a common CD image format for DOS, Windows, Linux and other operating systems, which is widely used for storing CD/DVD content. ISO image could be opened to a local folder like RAR/ZIP files.
Part 2: How to Open ISO Image Files?
If you are puzzled with ISO image files, here's what they are all about. On one hand, Windows XP and Vista do not recognize ISO files, so the users have to install some third-party tool to manage ISO files. While on the others, Windows 7/8/10 have feature to burn ISO files to a CD/DVD.
Most of the CD-ROM writing software allows you to create CD from an image file. You can't copy the ISO file to the CD/DVD/USB, but you are able to install a third-party utility that burns an image to disk. Such utilities are like All Free ISO Burner, Hiren's Boot CD, Nero, ImgBurn, LCISOCreator or Falconfour's Ultimate Boot CD, etc.
Part 3. Windows 10 Password Reset Tool ISO Download
There are several ISO tools you are able to utilize and use it to reset Windows 10 password and burn it to a CD-ROM, DVD-ROM or USB flash drive. In my eyes, the simplest and best tools are Windows Password Key. You will see how to download, create and burn ISO as below:
Step 1. Download, install and launch Windows Password Key Enterprise to an available PC.
Free Download
Step 2. You are about to see Quick Recovery, which means to create a Windows password reset CD/DVD/USB with default ISO image file.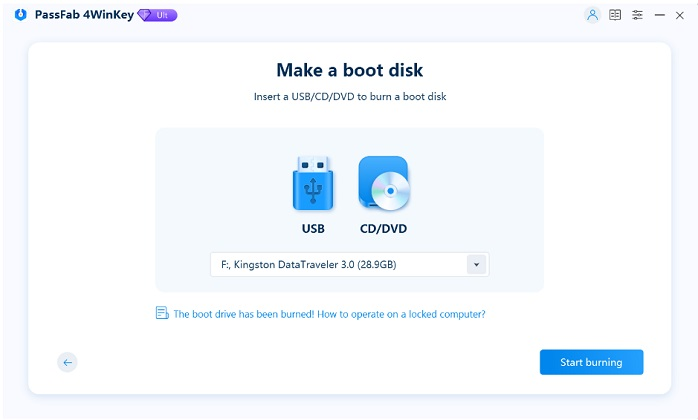 Step 3. Plug your CD/DVD/USB and then to choose the correct disk, click Burn button and then your disc shall be formatted and replaced to the new ISO file. After that, you are capable of resetting locked Windows 10 computer password with that burned ISO disc.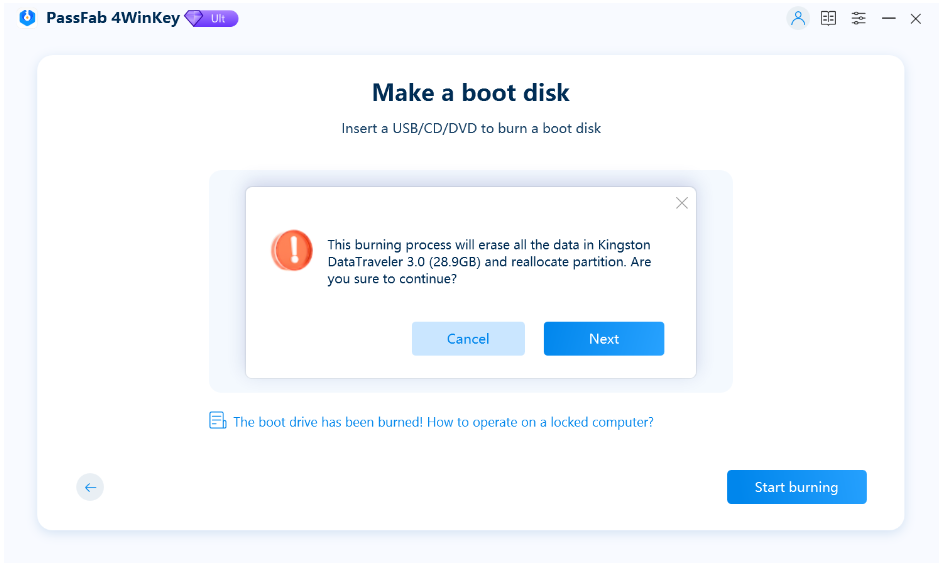 Note: If you click Advanced Recovery, you are able to create an advanced password reset CD/DVD/USB which had better hardware compatibility. In that interface, it enables you to customize ISO image path.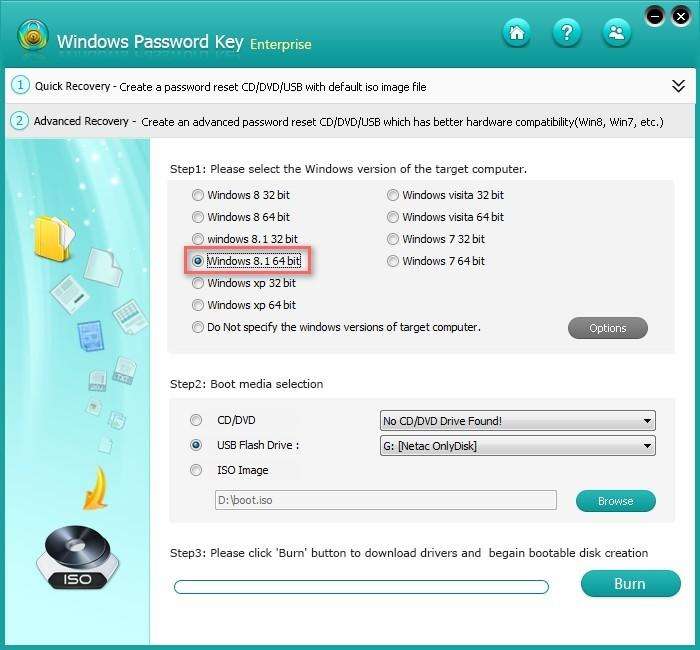 After downloading and creating bootable ISO USB disk, you are able to reset password in Windows 10 computer easily and instantly. Now just follow this page and related YouTube video tutorial to see how to successfully recover Windows 10 password without losing data when you forgot it.
So that's how you can gain about how to reset password on Windows 10 with ISO image file on your Windows computer. I would like to receive your comments if you are aware of other efficient tools or ISO image related workarounds.
Free Download
Buy Now($39.95)
Related Articles
comments powered by