How to Disable Windows 10 Login Password
"How can I get rid of the login requirement when booting into Win 10. It is troublesome that it always asks for a login password that certain many characters and numeric. I am looking for a helpful way to defeat this. Any tip?"
If you have updated your computer into Windows 10, you will find there is always a login-in screen appearing if you want to get access to the computer. It seems it is very inconvenient and redundant since you have to remember the complicated letters and numbers and spend some time to type them in to completely use your own computer. How to make the case easier? To remove login password on Windows 10, here will be the easiest ways for you to fix this issue efficiently even if you forgot the login password.
Way 1: Remove the Password Login from Windows 10 by Manual
Way 2: Disable Windows 10 Login Password Even If You Forgot It
Way 1: How to Remove the Password Login from Windows 10 by Manual
If you always use a Microsoft account to log in your Windows 10 laptop/desktop, simply follow the below guides to skip the log in screen.
Type netplwiz in the Start menu search bar, then click the top result to run the command



Uncheck 'Users must enter a user name and password to use this computer' and click on Apply



Enter your username and password, then re-enter them to confirm. Then click Ok to finish the process
Way 2: Disable Windows 10 Login Password Even If You Forgot It
If you remember the login password, it will be an extremely case to disable the login Windows 10 password and automatically sign in your computer with the first method. Unfortunately, if you forgot the password for login, how can you easily and quickly bypass Windows 10 login password?
Windows Password Key is a handy tool that can greatly help you bypass the password login screen on Windows 10/8.1/8/7 to let you crack the PC or laptop as hope. It effectively reset your lost or forgot administrator and user passwords without reformatting or reinstalling your system.
What Can Windows Password Key Do for You?
Forgot Windows login password and there is no reset disk.
Lost admin password for Windows PC and had no other admin account to login.
Unfortunately forgot user password you just changed.
Set a Microsoft account but lost password for it.
Lend PC to others and the admin password was accidently changed.
How to Disable Login Screen in Windows 10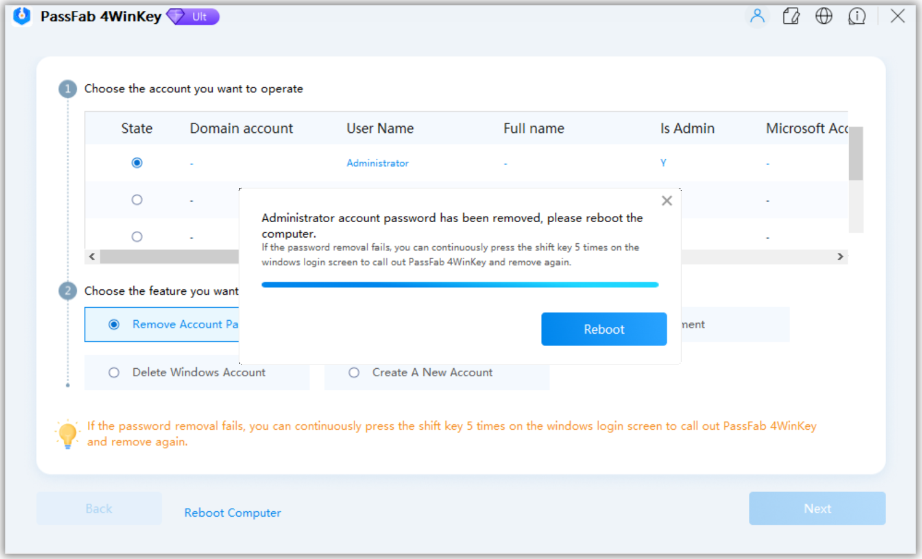 It will be easy for you to hack your Windows 10 computer without entering any login password thanks to Windows Password Key. If you want to create a new login user account, it will hopefully support as well. Collect it and you will never need to worry about the password issues.
Related Articles
comments powered by