The Most Common 7 Password Problems and Fixes in Windows 10
When we are talking about Windows 10 password, do you know what this password mean? Perhaps most of us are only impressed with Windows 10 user account local login password. As a matter of fact, there are quite a few kinds of passwords occur in Windows 10 system. Here I'm going to list the top 7 Windows 10 password issues and solutions to recover, unlock or bypass them one by one.
Top 1. Windows 10 Login Password is Incorrect
Top 2. Windows 10 Won't Accept Microsoft Account Password
Top 3. Windows 10 PIN Code Not Working
Top 4. Windows 10 Wi-Fi Password is Forgotten
Top 5. Windows 10 Folder Password Is Wrong
Top 6. Windows 10 Keeps Asking for File Password
Top 7. Windows 10 BIOS/UEFI Password is Unknown
Top 1. Windows 10 Login Password is Incorrect
Issue: Local user login password is most commonly used in a Windows 10 computer. You will encounter it once you start the PC before accessing welcome screen. Users create this password to prevent unauthorized access to their computers. However, it is more likely that they can't remember the password by themselves. As long as you type the wrong password, computer would prompt the words just like "Your password is incorrect. Please try again".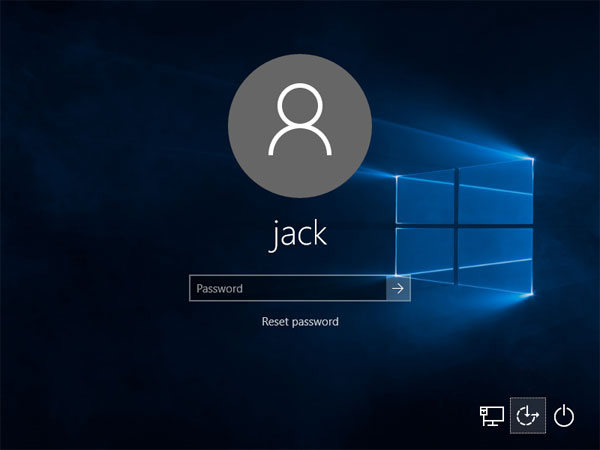 Solution: A highly recommended method is to utilize Windows password reset tool such as Windows Password Key. With the Standard or Professional edition of this powerful and reliable program and a CD/DVD/USB in hand, there's no worries about data loss and system corruption during the password recovery process.
Free Download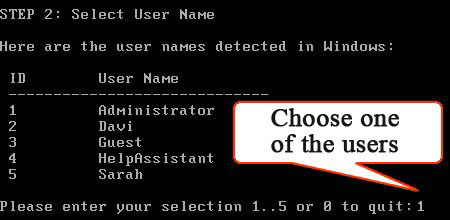 Can't Miss: If you are eager to more free ways to recover Windows 10 login password, check out this related tutorial: Top 4 Free Windows 10 Password Recovery/Reset Tool
Top 2. Windows 10 Won't Accept Microsoft Account Password
Issue: If, unfortunately, the current forgotten password is Microsoft account password (also named Windows Live ID password), and Windows 10 won't accept it at login screen, just keeps asking for the right one, then how to unlock locked out of computer?
Solution: In this case, you may attempt to change Microsoft account password by simply navigating to account.live.com/password/reset, which is owned by official Microsoft. Then follow the password reset step-by-step instructions to sign in with a new password successfully. At the next time, once you can't remember Microsoft password again, use the same measure to get the account back.
Can't Miss: Windows 10 Won't Accept My Password, How to Fix it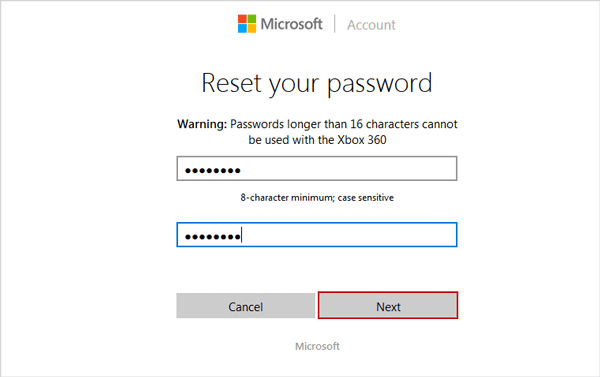 Top 3. Windows 10 PIN Code Not Working
Issue: A bunch of users prepare to create convenient 4 or 6-digit PIN code to sign in Windows 10 laptop PC after anniversary update because it encourages you to make logging in easier, but Windows 10 PIN login not working all of a sudden when you shut down and boot back up. In other words, you're trying to press the PIN but Windows 10 won't accept it as the right answer even though you are sure it is the correct one. How to fix it?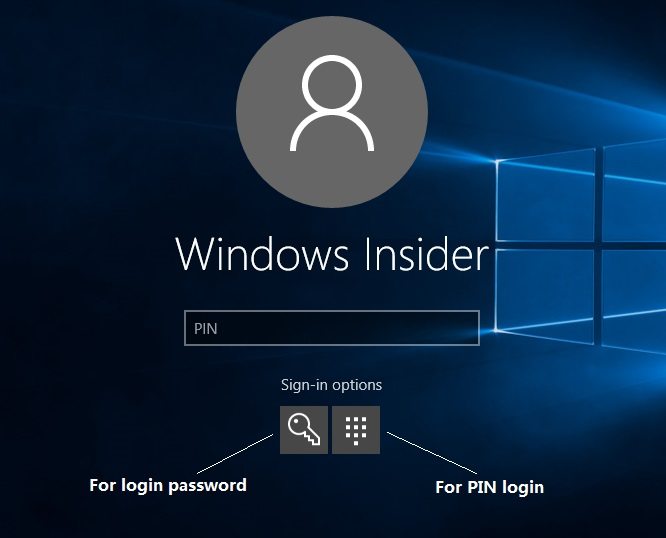 Solution: Once your PIN code won't let you sign in to Windows 10, you should estimate whether it enables you to login with password, if the answer is yes, then access computer with passcode firstly, and restore its sign-in options. Otherwise, utilize Windows password recovery tool to get rid of PIN code instead of reinstallation.
What to Read Next: How to Reset Windows 10 PIN Password
Top 4. Windows 10 Wi-Fi Password is Forgotten
Issue: Nearly every Windows 10 users can't remember their wireless network password because they set up saving password automatically on computer. In that circustance, they wouldn't remind password once Wi-Fi network asks for the exact one at a certain time.
Solution: It's hard to recover wireless password in a breeze. Below are the possible approaches that might do you a favor at crucial time:
1. Write down the valid Wifi password on a notebook or anywhere you can see to prevent passcode lost or forgotten.
2. Make use of third-party software like Wi-Fi Password Key to figure it out once you have no idea about wireless password indeed.
3. Guess the frequently-used default password, such as 123456.
4. Restart rounter which connects to your Windows 10 computer.
5. Connect to a public free Wi-Fi without any password required.
Extensive Reading: Top 8 Ways to Get Free Wi-Fi Access Anywhere and at Any Time
Top 5. Windows 10 Folder Password Is Wrong
Issue: For some privacy or sensitive reasons, you have to lock an important folder with password protection on Windows 10 PC, but as times goes by, you can't remember it at all. Consequently, you ask and wait for suggestions from Internet forums.
Solution: We should agree that to password protect folder is easy, but to unlock folder password once you forgot it is troublesome. If you encrypt the folder with third-party folder lock software, then things could be even worse. To remove folder access permission regularly, you had better uncheck "Encrypt contents to secure data" by right click the target folder and change attributes. If the folder is encrypted with software, hunt for unlock means from it manually.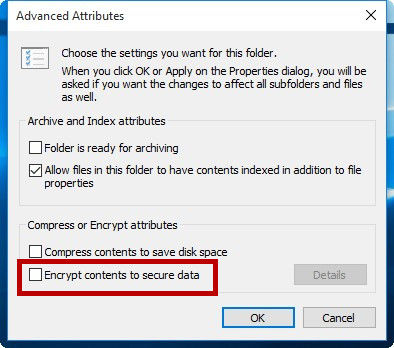 Extended Reading: Top 3 Password Protect Folder Software on Windows
Top 6. Windows 10 Keeps Asking for File Password
Issue: The encrypted file might be Microsoft Office Word document, Excel spreadsheet, PowerPoint presentation, PDF file or RAR/ZIP archive. As long as you create password on that file, you can't easily get the pasword back from the software designers.
Solution: Owing to such software publishers don't provide practical way to unlock password protected files in Windows 10, you have to take advantage of third-party program to unlock them. For instance, PassFab for Office or PassFab ToolKit.
Top 7. Windows 10 BIOS/UEFI Password is Unknown
Issue: A part of Windows 10 users will face with the unknown BIOS/UEFI password problem. BIOS/UEFI password is often displayed in BIOS settings from different computer brands (HP, Dell, Acer, ASUS, Samsung, Lenovo, etc.), which is to secure your PC data.
Solution: Once you have no idea about such password in Windows 10, there's no need to dispirit it. You are able to alter or remove it in computer BIOS setting by following the built-in prompt.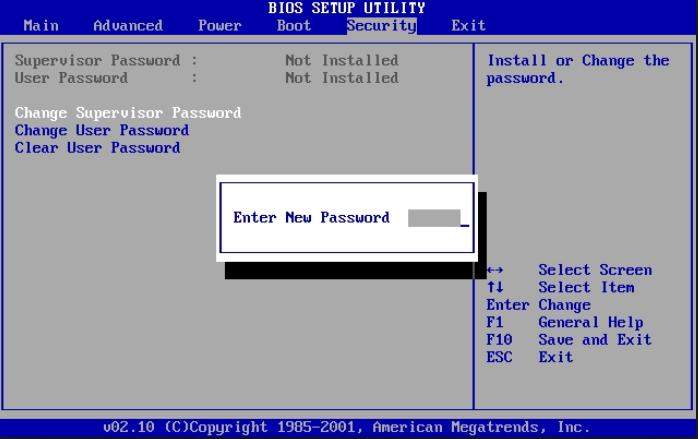 Further Reading: How to Do A BIOS Reset on Laptop/Desktop with Windows
As the latest Windows system until now, Microsoft Windows 10 raise much public attention of science and technology media and its evaluation are both and bad . I believe that as long as you deal with top 7 Windows 10 password problems and fixes well, you are about to like it in your daily life.
Free Download
Buy Now($29.95)
Related Articles
comments powered by