What Is Windows 10 Default Password
Since almost all the devices usually have a default password to access certain features on the device, you may be wondering what the Windows 10 default password is so you can also access some of the hidden features on the machine. The following guide is all about Windows 10 default admin password and if and how you can find it on your Windows based computer.
Many users believe that there are tons of features hidden behind the default password and gaining access to the password will help them access all those hidden features on the computer. As you read the following guide and learn more about default admin password Windows 10, you will discover what you can do with it.
Part 1. Is there a Default Windows 10 Password?
First things first - there is nothing like a default password on Windows 10 computers. If you have been thinking there is a password that will let you access some things on your computer, you have been wrong.
None of the Windows computers ship with a default password and yours is no exception. However, there are methods to find passwords for the users on the computer and you can use those passwords to access user accounts on your machine. By using the admin passwords, you can access the administrator accounts on your machine giving you more privileges and access than any regular user account on the machine.
As a fact of matter, there is nothing like a default password for Windows based computers.
Part 2. The Possible Password for Your Windows 10 Password?
If you are looking for the password of a user account on your Windows computer, there are a few ways you can guess it. If the password was set up a long time ago, you may have likely forgotten it and you would need some indications to bring it back in your memory.
The following are some of the things that will help you recall the password for your Windows machine:
● Pet name - maybe you used the name of your pet dog or kid as your password. You may enter it on the login screen to see if it works.
● Birthday - your password may be the birthdate of someone you love or like. Try as many as you can.
● Home address - your password could also be the address of your home or office.
● Numbers that matter to you - try your favorite or lucky numbers and see if they let you get access to your account.
● Your favorite person's name - maybe you love football and your password is the name of a famous football player. Try it out as there is no harm in doing so.
● Your name and numbers - maybe the password is your name along with some numbers or other characters. You may try it to see if it works for you.
● Favorite food - maybe you love a food dish and that is your password.
● Dream holiday place - if you have a dream destination for your holidays, it could be your password and you should try it.
As you can see, there is an endless amount of things that can help you guess your Windows password. Once you have found your password, you can use it as the default administrator password Windows 10 on your computer.
Part 3. Remove Windows 10 Password If You Forgot Your Password
If you are not able to recall your password even after multiple attempts, you may want to use a software to help you remove the password from your user account. Once the password is removed, you should be able to access the account without entering any password at all.
Windows Password Key is a software that allows users like you to remove user account passwords from your computers. With the help of the software, you can remove the password for any of the account on your machine. All you need to do is select the account and the account's password will be removed from your machine.
The following shows how you can go about doing it on your computer:
Free Download
Buy Now($39.95)
Step 1. Download, install, and launch the software on any computer you can access. Insert a blank CD/DVD/USB drive into your computer, select it in the software, and click on the Burn button.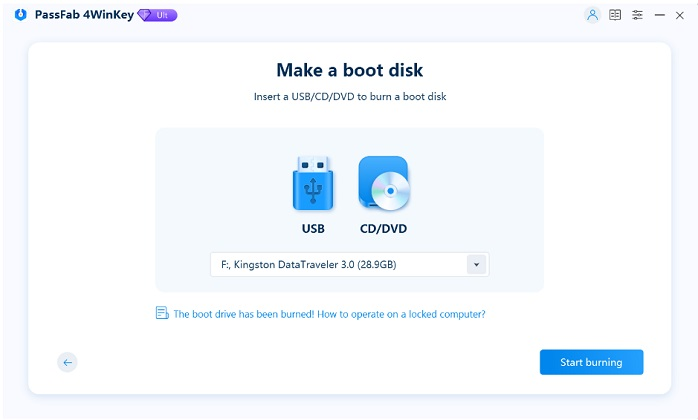 Step 2: Boot your computer from the newly created bootable drive.
Step 3: On first screen after boot-up, choose your installation of Windows from the list available on your screen and click on Next.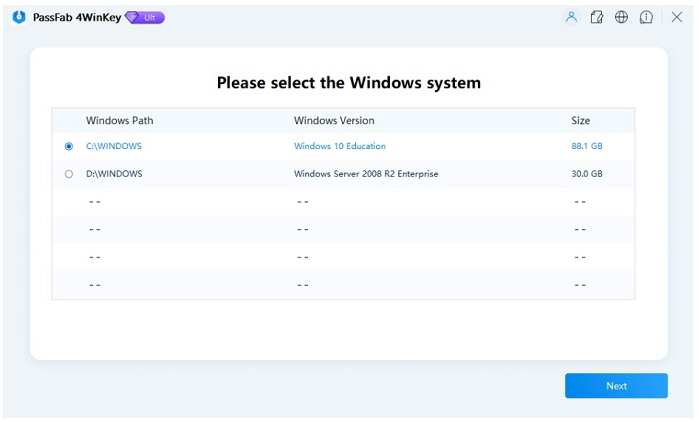 Step 4: On the following screen, select the user account you want to remove the password for. Choose Remove Windows Password and click on the Next button.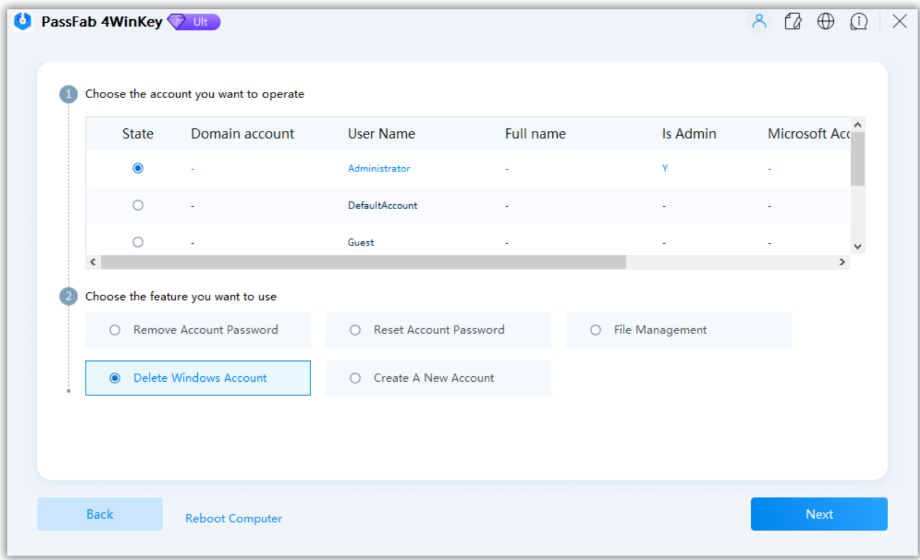 The software will remove the password for your selected user account on your computer.
Conclusion
If you have been looking for a Windows 10 default administrator password, the above guide answers if it even exists and how you can find it. It also shows how you can remove the password of a user account on your Windows 10 PC.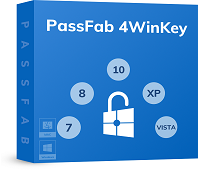 Reset/Remove Windows admin and other user password for local/domain account.
Create a new local/domain admin account to unlock your computer.
Change your Microsoft account password offline.
Fully support Windows 10/8.1/8/7/Vista/XP, Windows Server 2012 (R2)/2008 (R2)/2003 (R2).
Free Download
Related Articles
comments powered by