3 Working Ways to Hack Windows 10 Password
Have you ever thought of the scenarios when you might have to hack a computer? Well, don't panic. We are not asking you about illegally hacking to someone else's computer at all. The matter is what if your own computer password needs to be hacked. What are the situations that would demand Windows 10 password hack? If you forgot the Windows login password and don't have a reset disk, lost the Windows admin password sans any other admin account, or someone else has changed your admin password. Then, it sure calls for immediate action!
Way 1: Hack Windows 10 Password with Windows Password Hack Tool
Coming to the first way for understanding how to hack a computer password, let's go through Windows Password Key. Be it your Windows local admin or other user password, domain admin/other password, or a Microsoft account password for the sake, this tool can effortlessly hack the forgotten password. Either you have the Windows password reset disk or not, this software can effectively reset your login password with 100% recovery rate.
Let's see how to hack Windows 10 password using 4WinKey Windows Password Key:
Free Download
Buy Now($39.95)
Step 1. First of all, download the software to any computer you can access.
Step 2. Connect an empty USB drive to the same computer and then choose 'USB Flash Drive'. Hit the 'Burn' button after that. The file will get burned and you need to press the 'OK' button right after that. When the burning process gets over, remove the USB drive.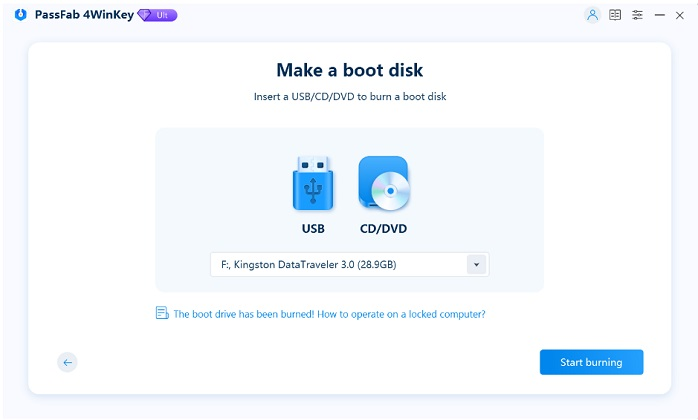 Step 3. Now, get the USB connected to your locked computer that you intend to hack. Click on the 'F12' (Boot Menu) key to put the system in the Boot Menu. Choose your USB flash drive before tapping the 'Enter' button.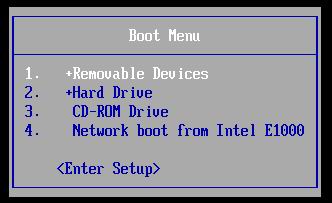 Step 4. Choose the installation of Windows on your computer and on the following screen, select the account you want to remove password. To bypass Windows 10 admin password, click on Remove Windows Password.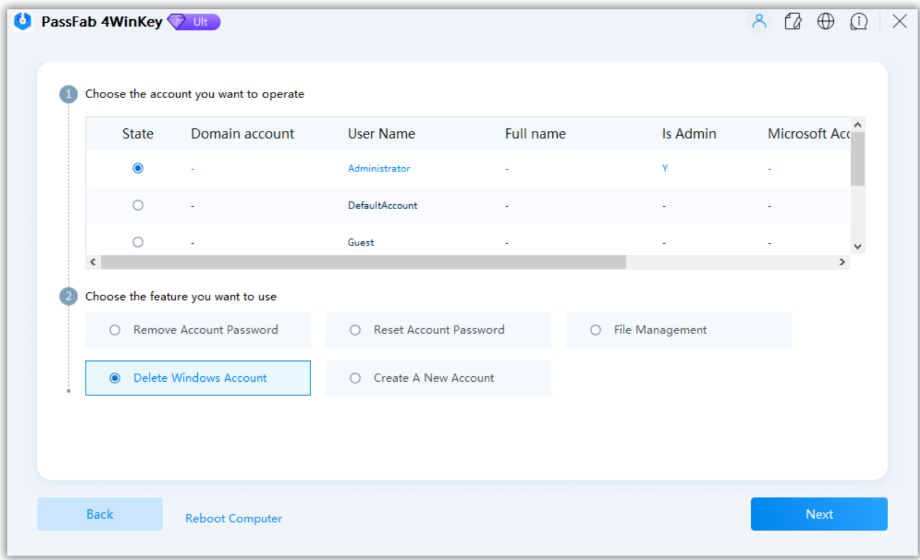 Watch the Video on How to Hack Windows 10 Password
Way 2: Hack Windows 10 Password with Command Prompt
When you are wishing for hacking software free download, why not go for Command Prompt. Being an advanced Windows administrative tool it will help you hack the Windows system password easily. You need a good amount of knowledge to manage a Windows computer.
Step 1: Prepare a Windows 10 installation disk or installation USB and keep it handy.
Step 2: Connected the disk to the Windows 10 computer that you forgot password of and let the PC boot from the disk.
Step 3: After a successful boot from the installation disk, hit "Shift" + "F10" together to launch Commandprompt.
Step 4: In the command prompt window, execute the following two lines of commands, which will replace the Utility Manager on Windows 10 sign-in screen with Command Prompt. (Note: Replace the d letter with your system drive letter. Press Enter key after typing each line.)
move d:\windows\system32\utilman.exe d:\
copy d:\windows\system32\cmd.exe d:\windows\system32\utilman.exe

Step 5: Remove disk and restart Windows 10 with command "wpeutil reboot".
Step 6: After computer restarts, click on the Ease of Access icon on Windows 10 sign-in screen to bring up a Command Prompt window.
Step 7: In the Command Prompt window, type the password reset command: net user <username> <password&gt and hit Enter to set a new password for your Windows 10 local admin.

If you are wondering how to hack administrator password in Windows 7 using CMD, then the process remains almost same but you need to type administrator instead of username.
Way 3: Hack Windows 10 Password with Created Password Reset Disk
There are situations, where you already have a password reset disk created for your Windows 10 computer. In such cases, you can easily understand how to hack Windows 10 password. Having a reset disk created is an advantage for people who are ready to tackle future mishaps.
Step 1: Click Reset password. Then Next.
Step 2: After you click on the "Reset password" link, Windows 10 will start the Password Reset wizard as shown below. Insert your password reset disk and then click on Next.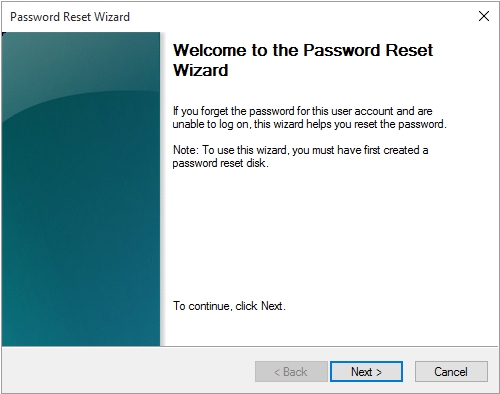 Step 3: Now, click 'Next' to initiate the process. When completed, click on 'Next'.
Step 4: Go to your Windows 10 computer log in screen and then tap over 'Reset Password' button.
Step 5: Get the pre-created password reset disk connected to your locked computer. Over the drop down menu there, choose the reset disk drive name. Once done, hit over the 'Next' button to proceed further.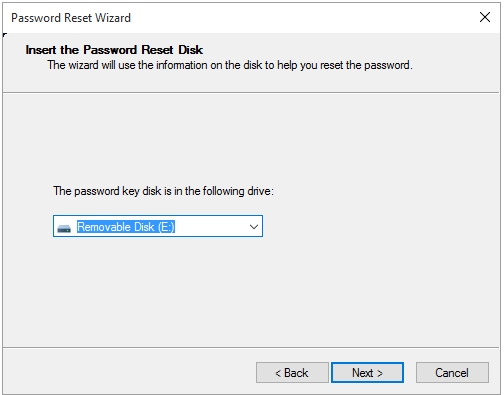 Step 6: Now that the computer successfully detects and scans the reset disk, you can find the prompt asking you for a new password and a hint. Key in what you desire to keep as a password along with the hint. Tap the 'Next' button to continue.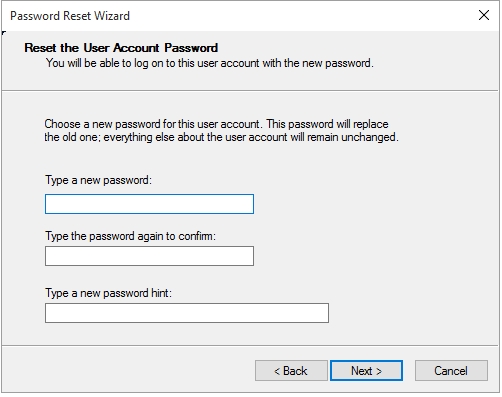 You have unlocked or hacked the system now and can easily access it without recalling the forgotten or lost password.
Conclusion
We never know when hacking becomes the need of the hour. Not being a tech pro, we can get a hard time for this. Therefore, we introduced how to hack Windows 10 password using various ways. We hope that we could help you in this matter and you are now able to hack password easily.
Free Download
Buy Now($39.95)
Related Articles
comments powered by