Top 6 Methods to Get Around the Windows 10 Stuck on Restarting Problem
Some of the common and basic tasks like booting up your system or restarting it should be done smoothly and easily. Everyone expects them to work without any issues but there are times when you face issues like Windows 10 stuck on restarting and you really can't do anything about it. The system just gets stuck at the restarting screen and you can't go forward or in fact do anything.
If you've found yourself in such a situation, you might want to follow the following methods that show how you can fix the Windows 10 restarting stuck issue on your Windows 10 PC. Each method offers a unique solution so keep trying until you get success.
Method 1. Force-power off your Windows 10 PC
It could be the case that the issue is with the boot process and the easiest way to get around the issue is to restart your PC once again. It will start a new boot process and will ensure your PC gets restarted without any issues.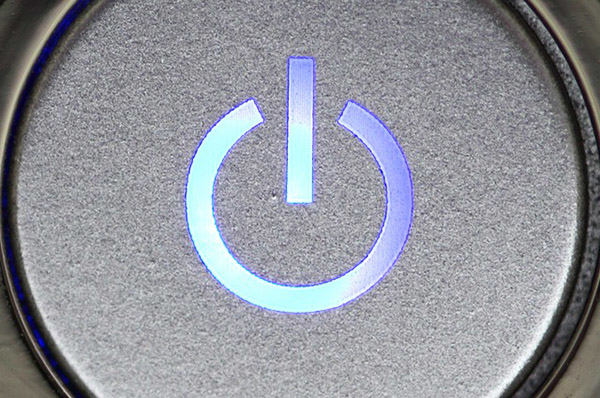 The solution might seem very basic and obvious, but it works and lets you use resume your work on your computer. To do it, simply press and hold down the Power button on your keyboard for about ten seconds. Your PC will reboot and this time with success.
In a worst case if the power button doesn't work, remove the power cable from your PC and then put it back in again and your computer will restart.
Method 2. Remove All External Devices
If you have recently added any new hardware devices to your computer, chances are they are the culprit here as their drives could be causing incompatibility on your system. The best thing you can do to fix the issue is to remove all newly connected devices from your system and then try to reboot your system.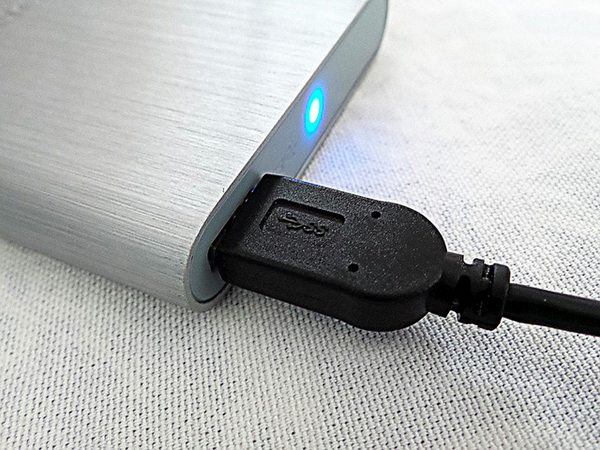 Often, the above solution fix most common Windows issues including the stuck at restart one. It simply unloads the drivers required to run those extra devices and thus lets your system boot-up with only the essential files it needs to successfully boot-up.
Method 3. Fix Windows 10 Stuck on Restarting with Troubleshooter
Troubleshooter, as the name implies, is a built-in utility on your Windows 10 PC that allows you to troubleshoot various kinds of issues occurring on your system. From finding out issues to automatically repairing them, it does everything for you.
Here's how to fix the Windows 10 random restart issue using Troubleshooter:
● Using the Taskbar search box, search for Troubleshooting and click on the first result when the search results come up.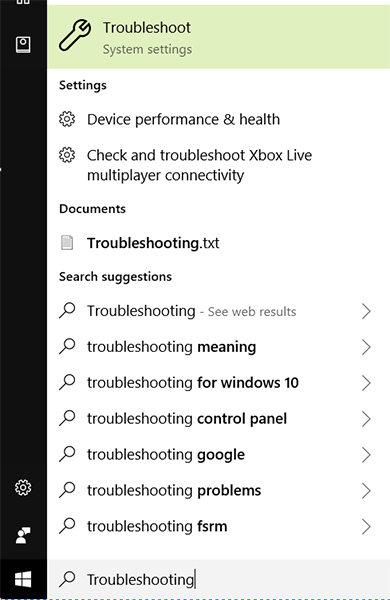 ● On the following screen, you'll only see a limited number of options. Click on View all in the left panel to view all the options. Then, click on the option that says System Maintenance and it will launch.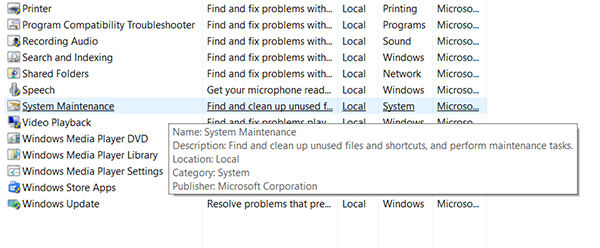 ● Click on Advanced in the System Maintenance tool and checkmark the box that says Apply repairs automatically. Hit the Next button to continue.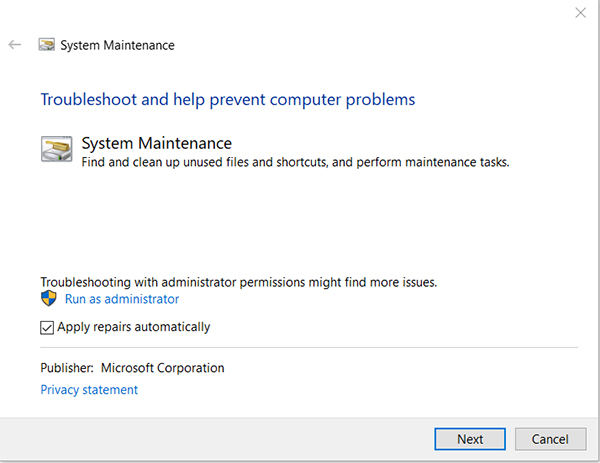 Follow the instructions shown on your screen and you should have fixed the Windows 10 reboot loop issue on your Windows 10 computer.
Method 4. End Unresponsive Processes from Task Manager
If you know of any possible processes that are running on your PC and could be causing issues, close them using the Task Manager utility so you can successfully restart your system. The following shows how to launch Task Manager and use it to end processes.
● Right-click on your Taskbar and select the option that says Task Manager to open the utility on your PC.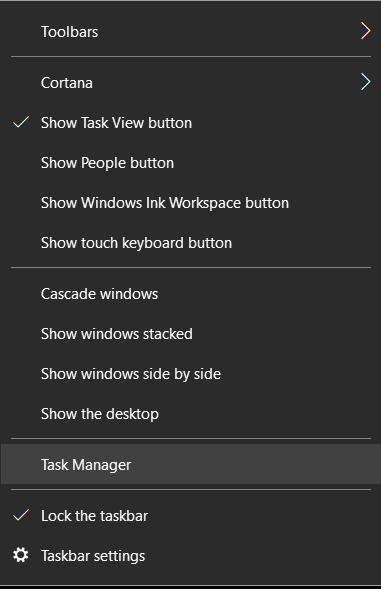 ● When Task Manager opens, make sure you're in the Processes Tab. Find the processes that you think are not required for your system to boot-up. Right-click on them and select End task to close them.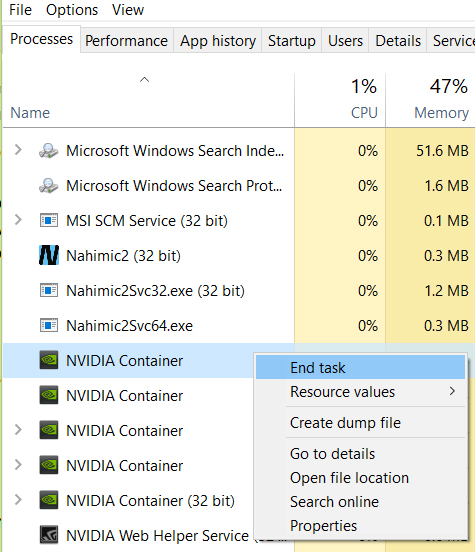 After you have closed all unwanted processes, try to reboot your system and it will do so successfully.
Method 5. System Restore Your Computer
If you have made recent changes to your computer and you think those are the culprits behind the issue, you'll probably want to get rid of those changes. One way of doing that is to roll your system back to a previous working state. It can be done using the built-in system restore utility and the following is how you do it:
● Using the Taskbar search function, search for system restore and click on Create a restore point when it appears on your screen.
● Open the tab that says System Protection and click on the System Restore button.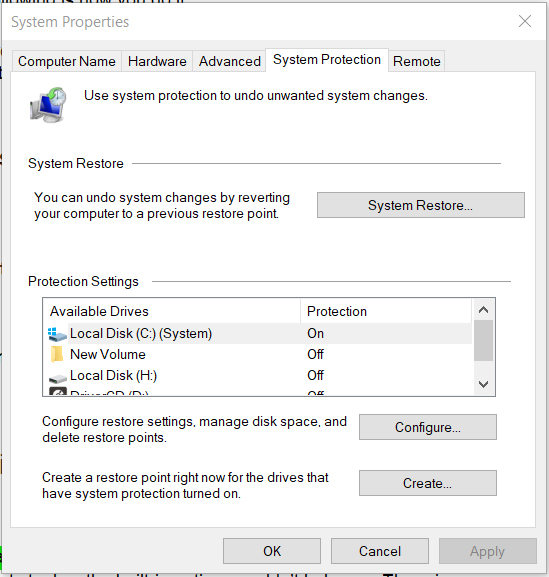 ● Choose a restore point to rollback your system to and click on Next.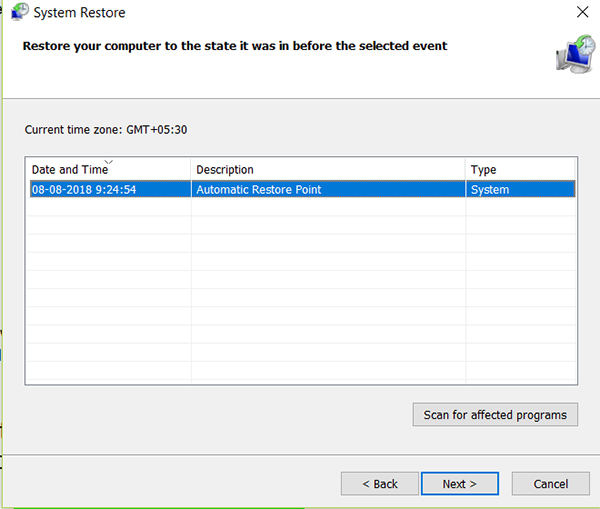 Follow the on-screen instructions and you should be able to restore a system point on your Windows 10 computer.
Method 6. Repair Windows 10 Reboot Loop with Windows Boot Genius
If your computer randomly restarts Windows 10 even after following the above steps, you will likely need to use a third-party tool as the built-in options couldn't help you. There is a tool called Windows Boot Genius that allows users to fix hundreds of issues on your Windows computers.
The following briefly shows how to download and use the tool on your Windows 10 PC:
Buy Now($19.95)
● Download and run the software on another PC. Insert a blank CD/DVD/USB into your disc drive and select the disc drive in the software. Then, click on the Burn option to start creating a recovery disk.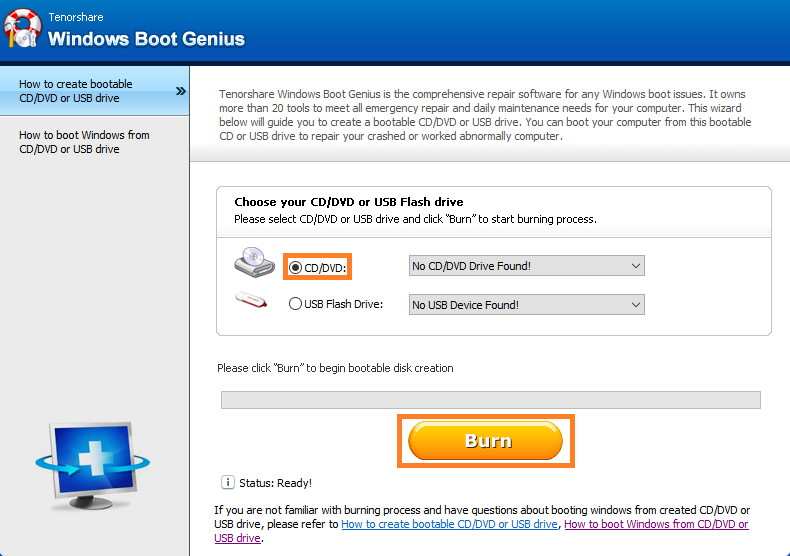 ● Boot your PC from the newly created bootable media to launch the actual software. When it launches, select Windows Rescue from the top and click on Crash before loading bar from the left panel.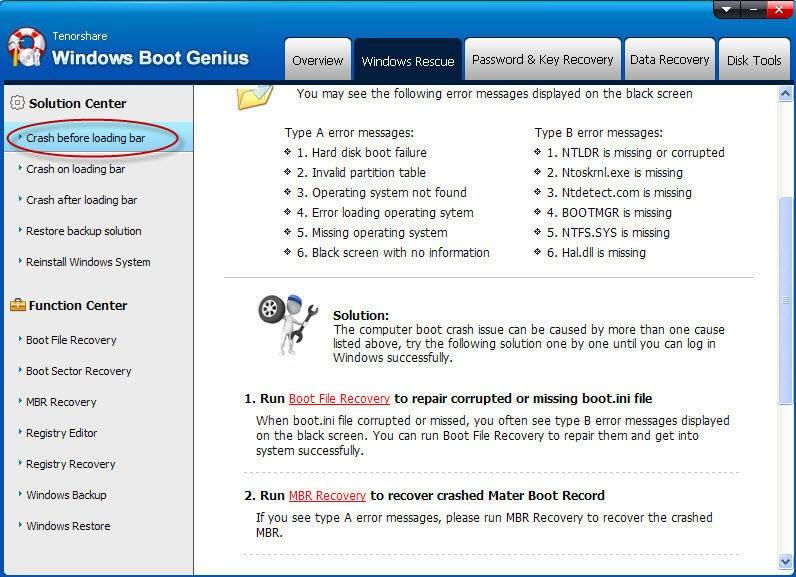 The software should walk you through the steps to fix the issue you are facing on your system. Once you've followed the instructions, your issue should be resolved.
It's a headache when your PC gets stuck while attempting to restart but you have got over six ways to fix the issue on your computer and at least one of them will certainly work for you. If nothing works, Windows Boot Genius is your friend and it'll help you out for sure.
Buy Now($19.95)
Related Articles
comments powered by