Windows 7 Password Key – The Easiest Way to Recover Windows 7 Password
Forgot Windows 7 administrator password and want to reset it? Instead of reinstalling your computer, the easiest way to reset forgotten Windows 7 password is using Windows 7 Password Key, the best Windows 7 password reset tool to reset or remove lost Windows 7 administrator and standard user password key by creating a Windows 7 password reset disk. It's very easy to setup and use, making it an appropriate password hacking tool for even the most novice of computer users.
Part 1. Create a Password Disk with Windows 7 Password Key?
To reset your Windows 7 password, you will need to create a password reset disk first. Below is how to create a Windows 7 password reset disk with Windows 7 password key. Prepare a blank CD/DVD or writable USB flash drive, and insert it into your computer that is well working. Click the download button to free download Windows 7 Password Key.
Free Download
Buy Now($39.95)
After installing, run Windows 7 Password Key on that PC. Choose your disk that you prepared, and click "Burn". And wait a moment for the process to be completed.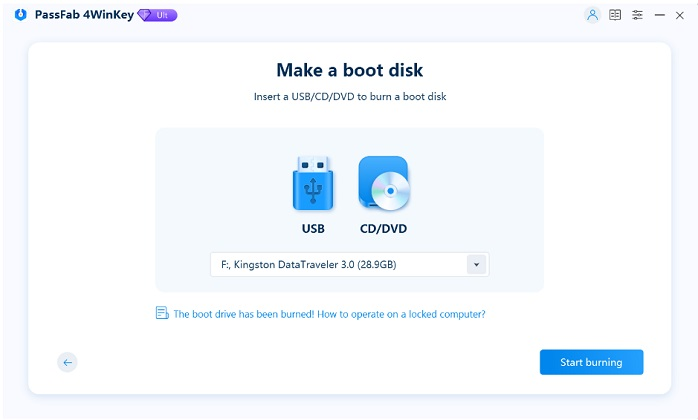 Part 2. How to Reset Windows 7 Password with Windows 7 Password Key?
After creating the Windows 7 password key disk, insert the disk to your locked computer and follow steps below to reset Windows 7 password.
Restart your computer, press "F2", "Delete" or "F10", etc to enter into BIOS set up. Switch over to "Boot" item to change your boot order, choose USB if you want to set BIOs boot from USB drive or choose CD-ROM Drive to set BIOS to boot from CD/DVD/USB. Press "F10" to save previous changes.

All that, restart your computer and the Windows 7 password key program will be run automatically, choose the target system, if you have only installed one operating system, simply click "Next" to continue.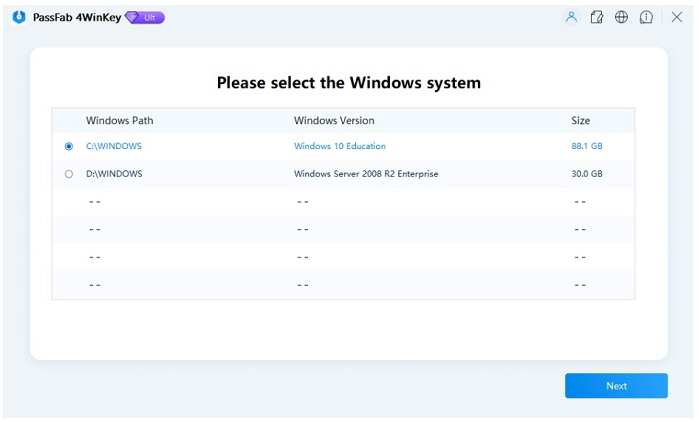 Choose the account you wish to recover password for and click "Change Windows Password" and click "Next".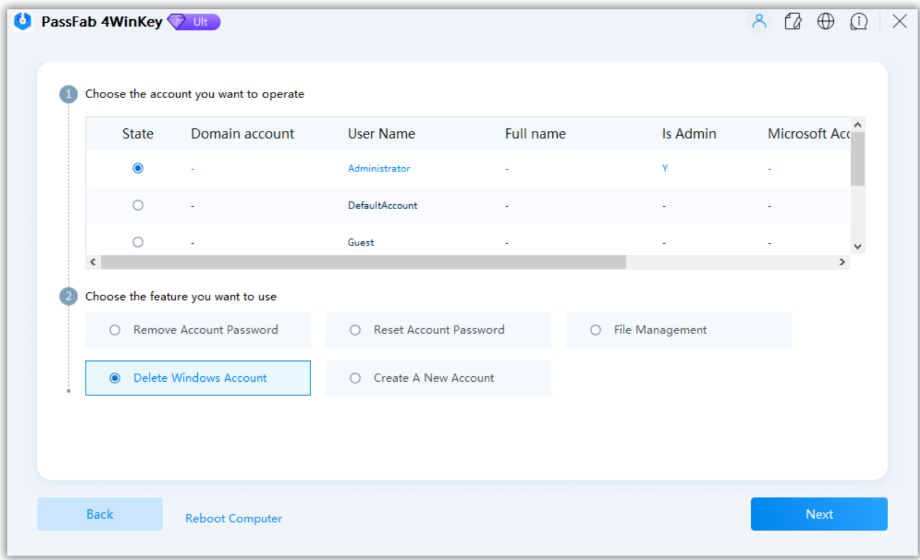 Part 3. What Can Windows 7 Password Key Do for You?
Windows 7 Password Key is the safest and easiest way to reset administrator & user passwords on Windows 7 without reformatting or reinstalling system.
• Create Windows 7 password reset disk easily
• Reset your lost or forgotten local Windows 7 Administrator password instantly
• Create a new administrator account to get access your computer directly
• Support Windows 7 password reset on Dell, Hp, Asus, Acer, Lenovo, Sony, Toshiba, Samsung, IMB, etc.
In conclusion, Windows 7 password key is a powerful and reliable program to reset lost Windows 7 password. If you forgot Windows 7 password, get this Windows password reset key free download and reset your password instantly.
Related Articles
comments powered by