2 Ways to Fix Background Intelligent Transfer Service Not Listed in Windows 7
Background Intelligent Transfer Service (BITS) is mostly used to transfer downloads or uploads files between a client and server and to provide progress information. If you find Windows 7 Background Intelligent Transfer service missing, it's less likely to download Windows Update on your local computer, so here are 2 ways you can refer to when BITS service disappeared from Windows 7.
Don't miss: How to Reset the Forgotten Administrator Password for Windows 7
Way 1: Re-registered BITS Service
If you find Windows 7 BITS missing from Services or BITS service disabled, the first thing you can do is to create the BITS service using Command Prompt and re-register it following below steps.
1. Type CMD on search box and right click to choose Run as administrator.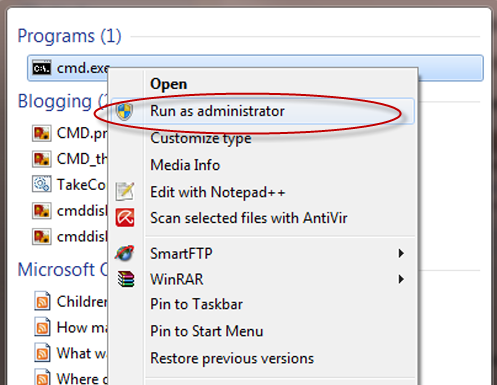 2. Put below command into dialogue. If you can, try to copy and paste it as there is a space after "=". You will need the space otherwise this command won't work.
sc create BITS binpath= "c:\windows\system32\svchost.exe -k netsvcs" start= delayed-auto

3. Once BITC is reinstalled, go to Windows Services list to see if the problem BITS not showing up in Services has been resolved. Then run BITS to make sure it's registered properly. If not, keep going.
4. Open Notepad and copy below information for Windows 7. Save as bits.bat. Then choose All Files from Save as type box.
REGSVR32 WUPS2.DLL /S
REGSVR32 WUPS.DLL /S
REGSVR32 WUAUENG.DLL /S
REGSVR32 WUAPI.DLL /S
REGSVR32 WUCLTUX.DLL /S
REGSVR32 WUWEBV.DLL /S
REGSVR32 JSCRIPT.DLL /S
REGSVR32 MSXML3.DLL /S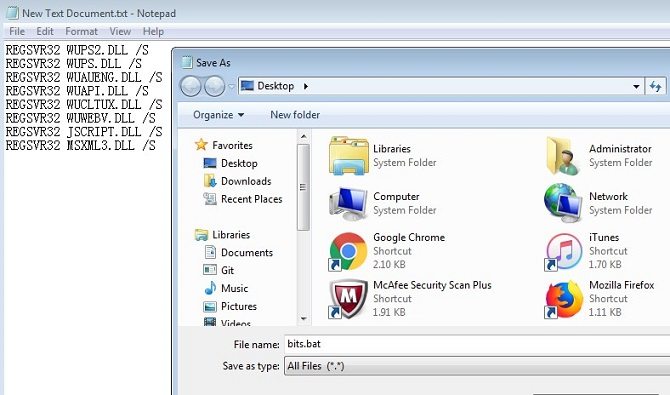 5. Right click the BAT file and run as admin. Then restart your PC and see whether you can download Windows Updates now. As expected, Background Intelligent Transfer Service not listed in Services Windows 7 error can be fixed.
Way 2: System Restore to Rollback Settings
If BITS service is recently deleted from your Windows 7 computer, you can also try System Restore Utility to rollback to previous state before BITS and Windows Update service missing problem occurred.
1. Click Start > All Programs > Accessories > System Tools > System Restore accordingly.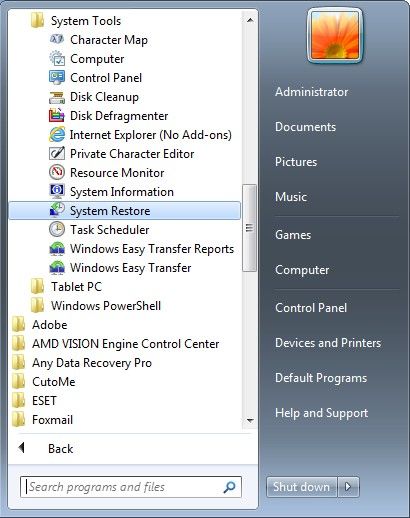 2. Provide Administrator credentials if asked. Click Choose a different restore point and then hit Next.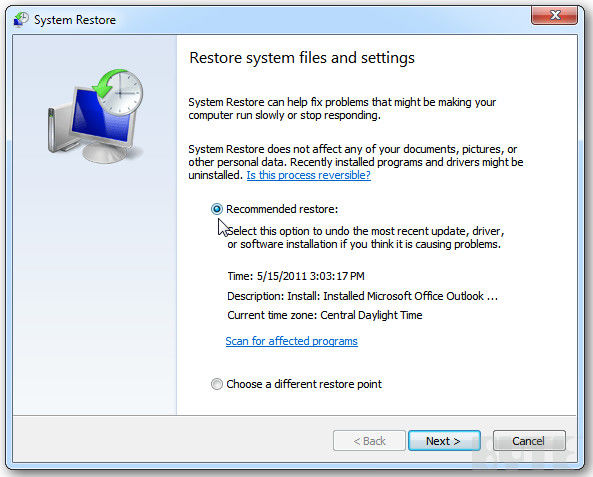 3. Select the data and time according to the description and then restore your computer to previous normal state.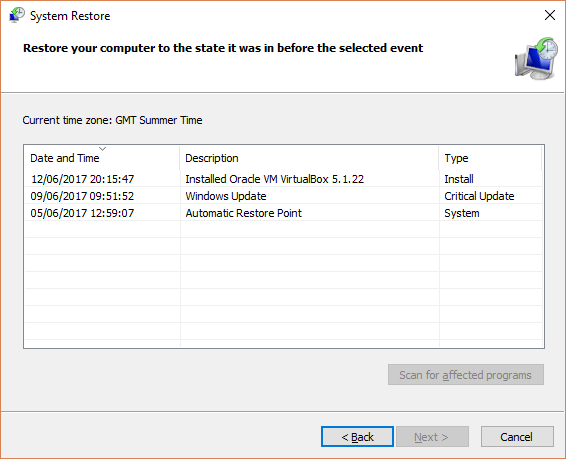 After that, Windows system files, programs, registry files and other exe.files will be refreshed. You can then check for updates to see if the issue BITS not in Services Windows 7 has been settled.
That's what you can do if Windows could not start the BITS service and install updates on local computer. If after a system restore you lost the login password for Windows 7 computer, don't hesitate to try Windows Password Key to get it back.
Free Download
Buy Now($19.95)
Related Articles
comments powered by