[Issue Fixed] Error 0x80070091 The Directory Is Not Empty on Windows 7
When you attempt to delete or transfer some files and folders from your Windows 7 computer, you have got the error code "The directory is not empty" error code 0x80070091. This may for many reasons such as bad sector on your computer, virus exited and incompatible 3rd party software. In this article, we will provide some workarounds to help you fix error code 0x80070091 in Windows 7 and guide you how to delete folders that won't delete easily and safely.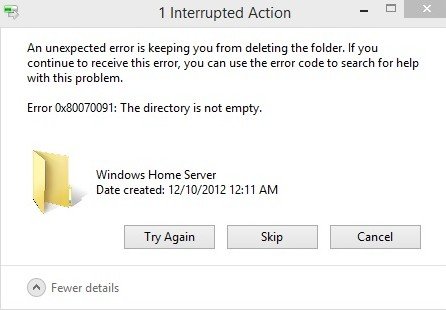 Part 1: Why Did the Error 0x80070091 Occur?
Part 2: Solutions to Fix Error 0x80070091
Part 1: Why Did the Error 0x80070091 Occur?
Before jumping to solutions, we'd better figure out what reasons could result in this error 0x80070091 when deleting or copying a folder on Windows 7. Normally, the reason is.
You do not have permission delete particulate folder or files
There are bad sectors on the external drive
Corrupt or damaged sectors on your computer
A lot of junk files stored in the temporary locations folder.
Incompatible 3rd party software on your PC.
Part 2: Solutions to Fix Error 0x80070091
Below are a few things you can do to fix error 0x80070091 the directory is not empty on Windows 7:
Solution 1: Delete "WINDOWS.OLD" Folder
The commonly used way to have this issue solved is to clear up those junk files on your computer. To do that, do the following:
Step 1: First of all, press and hold the Windows Logo key and Press R to bring up the Run box, then copy or type in C:\windows\SYSTEM32\cleanmgr.exe in the run box and click OK.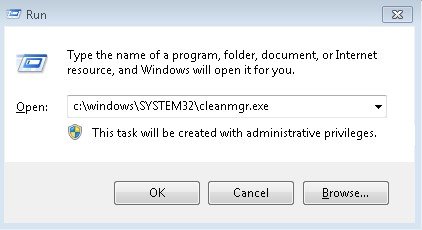 Step 2: Then select a target drive and click OK, the Disk Cleanup will start to run automatically.
Step 3: Next, click on Clean up system files button and check the Previous Windows installation box, then hit OK.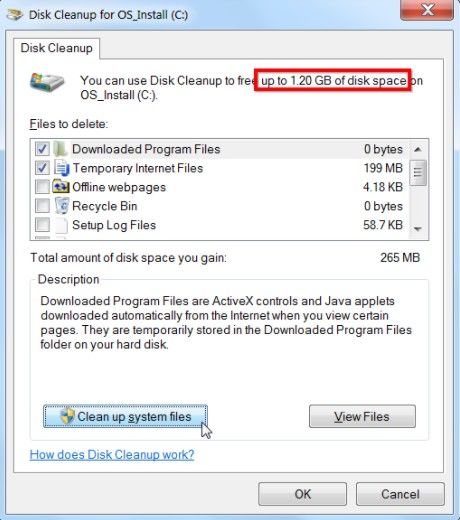 Step 4: Click on Delete Files, then the C:\Windows.old folder will be deleted.
Solution 2: Runthe chkdsk Utility to Resolve Cannot Deleted Folder Issue
The Windows built-in disk check tool(chkdsk) focuses on repairing the bad sector on the hard drive and solve various errors including the error 0x80070091 via the disk scan. You just need to:
Step 1: Press the Windows logo button and X at the same time to open up the menu, select Command Prompt>>Run as administrator from the menu.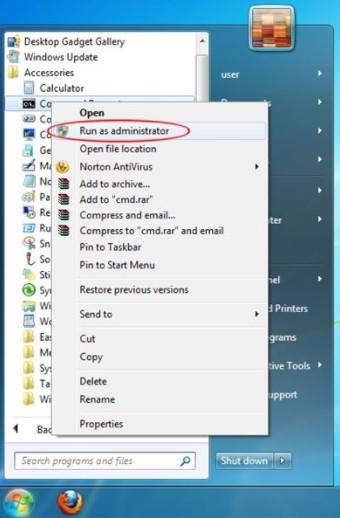 Step 2: Next, enter or copy the command chkdsk /f /r Z: (Z represents the name of your external drive name) in the command prompt and press enter to start the disk scan.
Step 3: Then restart your computer. And this error code issue should be resolved.
Solution 3: Update Computer Drivers to Fix Error 0x80070091 on Windows 7
Updating computer drivers can also be workable specially when the error occurs because of damaged or outdated drivers, which is usually a cause of many other Windows errors. To resolve directory is not empty error when deleting folders, do the following.
Step 1: Right click on My Computer from the screen and select Properties from the list.
Step 2: Next, Select Device Manager, then you will find the following windows: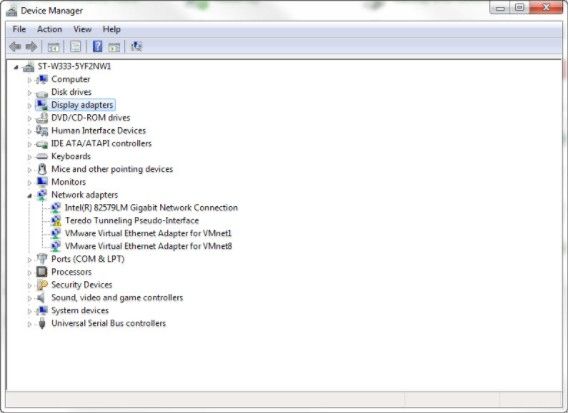 Step 3: Then locate the device you want to update, right-click on it, and choose Update Driver.

Step 4: Restart your computer after the update completed, then you can check the issue is resolved or not.
This is all about how to resolve "cannot delete folder 0x80070091 error on Windows 7". If you have any other Windows 7 related issues, like forgot the login or admin password or cannot access to your computer, you can use a professional and instant Windows password unlocker—Windows Password Key, which is capable of resetting and remove the login/admin/Windows server password for Windows 10/8.1/8/7.
Free Download
Buy Now($29.95)
Related Articles
comments powered by