How to Restore Windows 7 to Factory Settings without Disk
Wondering how to restore Windows 7 computer to factory settings without disk to remove some issues that happened to your computer? Restoring Windows computer to factory settings is a dangerous behavior that will erase all of your important personal data and let your PC in an original configuration like the first purchase. So, to install a disk for your Windows system is so significant. However, what if there is no installation disk? No worries. There will be detailed tutorials guide you how to reset Windows 7 to factory settings without disk below.
Part 1:Back Up Files Before System Restoring
Before factory default settings is conducted, you are highly advised to have a backup for all of the useful documents. The backup in Windows 7 is really easy and quick. Please follow the simple instructions below to conduct a backup for your documents.
Go to click on the Start button

>> Control Panel >> System and Maintenance >> Backup and Restore >> Set up back up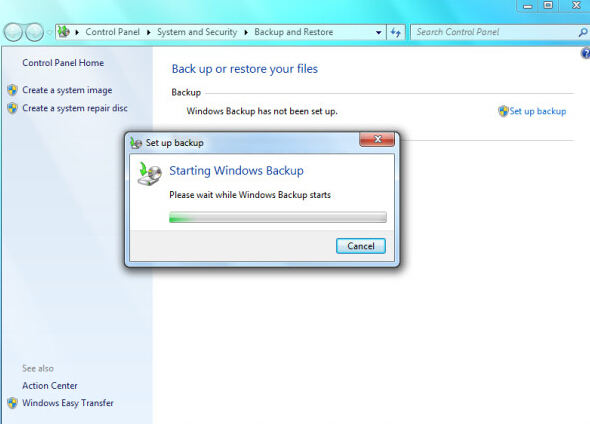 Part 2: Steps to Reset Windows 7 Computer without Installation Disk/ Disc
After you back up the data in your Windows 7 that will do a factory reset, now go ahead to try to use System Restore in Safe Mode to factory reset Windows 7 without a CD, please walk through the in-depth tutorials to get the answer.
1.Turn off your computer and make sure everything except for the monitor, keyboard and mouse is disconnected to the computer which you want to revert to factory settings.
2.Click the "Start" button and turn on it again.
3.When the computer logo appears on the screen, you need to press and hold the F8 key to open the Advanced Boot Options menu.
4.Go ahead to choose Safe Mode with Command Prompt and press Enter key.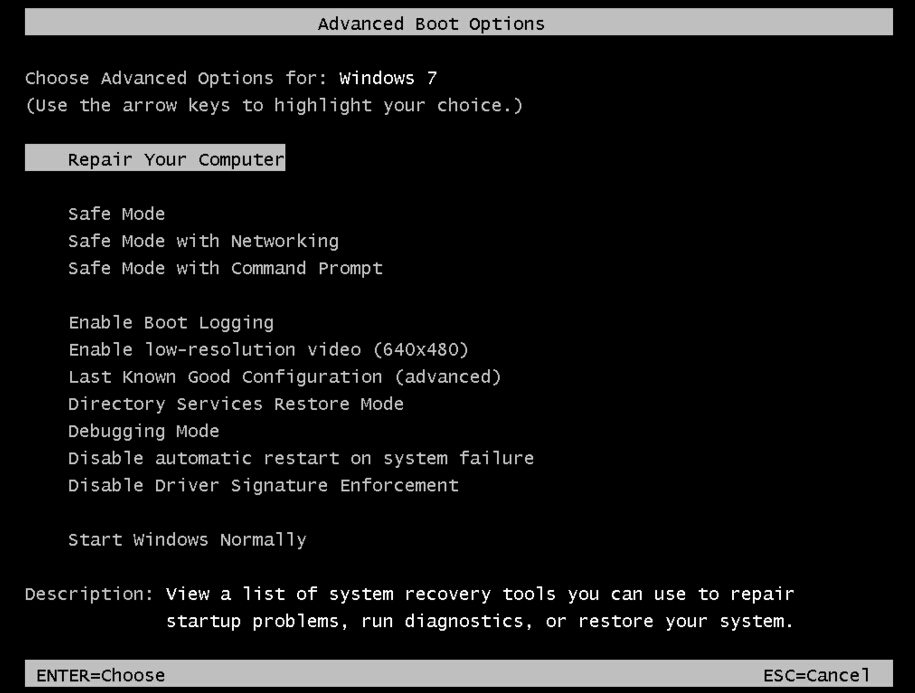 5.Log in as a local user or the Administrator.
6.When Command Prompt appears, type this command: rstrui.exe and press Enter.

7.Select the Yes, reformat hard drive and restore system software to factory condition check box and click Next.
8.After the restore operation is complete, click Finish to restart the computer.
9.Restore any data or programs you want from back up files.
When the 9 steps above to restore system to factory default settings without Windows disc has been finished, your Windows 7 computer can be nearly acted as a new computer. Unfortunately, if you lost your password by accident and can't login your factory reset computer, how to do? Don't fret. Windows Password Key can help you completely and accurately recover your password for Windows 10/8.1/8/7 instantly. It will let you reset Windows 10/8/7 to factory settings without password in a quick way.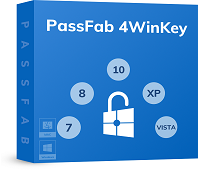 Reset/Remove Windows admin and other user password for local/domain account.
Create a new local/domain admin account to unlock your computer.
Change your Microsoft account password offline.
Fully support Windows 10/8.1/8/7/Vista/XP, Windows Server 2012 (R2)/2008 (R2)/2003 (R2).
Free Download
Factory Reset Windows 7 without CD video guide.
Related Articles
comments powered by