How to Skip Windows 7 Login Screen
For data security, it is needful for you to set a strong password to protect your computer files and prevent unauthorized users if you've just got a brand new Windows PC or installed Windows 7 on your PC. A strong login password can effectively protect your PC and stop unauthorized users, whereas it will lock yourself out of your PC once Windows password forgotten or lost. Are there any good and easy ways to skip Windows 7 login screen?
Now, it's time to learn how to bypass Windows 7 Login screen with the following two tips and tricks.
Method 1: Bypass Windows 7 Login Screen when You Forgot the Password
Method 2: Override Windows 7 Login Screen on your PC through Control Panel
Method 1: Bypass Windows 7 Login Screen with Windows Password Key
Need to skip the login screen because you forgot the password? Don't worry WindowsPassword Key can easily remove your Windows admin and user login password, therefore, you can override Windows 7 login screen.
Step 1: Download and Install the Program
Download, install and launch Windows Password Key Enterprise on an accessible computer.
Step 2: Burn Windows password Key to CD/DVD/USB Flash Drive
Insert a blank CD/DVD/USB disk into the computer. Click "Burn" to start burning. After burning successfully completes, click "OK" and eject CD/DVD.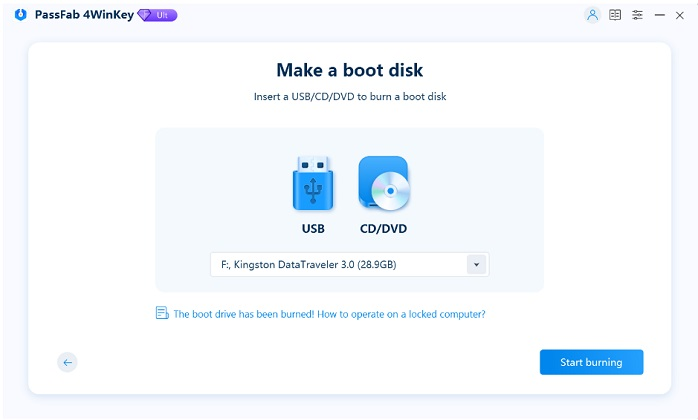 Step 3: Remove Password with Bootable CD/DVD
1: Insert newly created CD/DVD or USB Flash Drive and reboot your computer from CD/DVD or USB flash drive.
2: After the CD/DVD or USB disk boots and your computer reboots, you will get the main interface of this software.
3: Select the user account which you want to remove, then hit " Remove Windows Password". Click "Next" to confirm.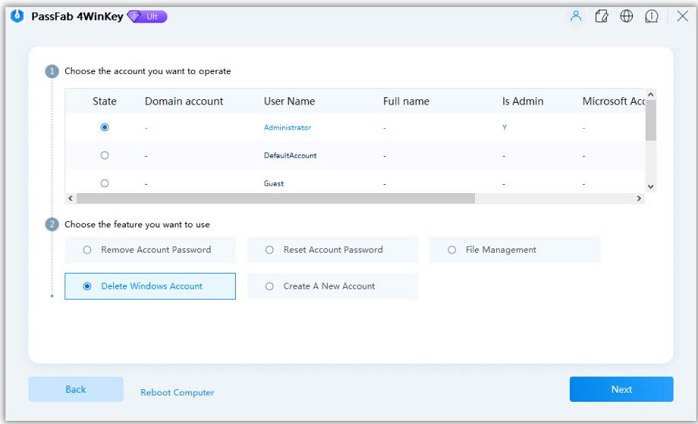 You have removed the password successfully. Click "Reboot" to restart your computer and login Windows system without any password.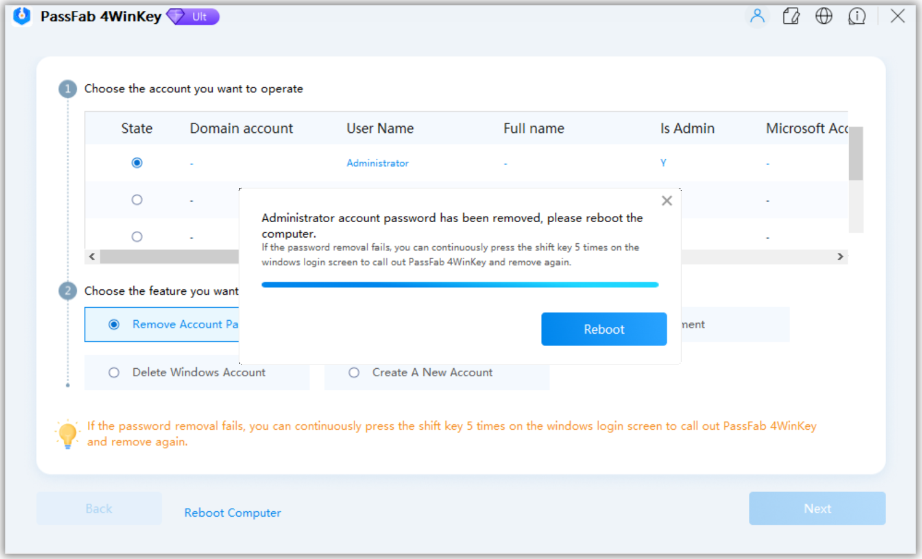 Method 2: Override Windows 7 Login Screen on your PC through Control Panel
If you remember your login password, you can also override Windows 7 login password easily on Control Panel, just take the following guide on how to remove Windows password with ease.
Step 1: Go to "Start", and the enter "Control Panel".
Step 2: Click on the "User Accounts and Family Safety".

Step 3: Click on the "User Accounts".

Step 4: Hit the "Remove your password".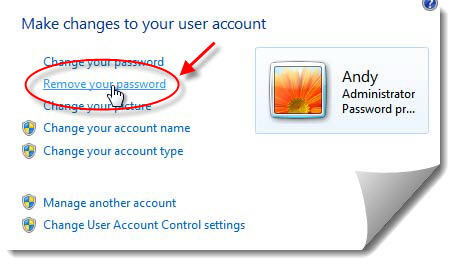 Step 5: In the text box on the next screen, enter your current password.
Step 6: Click the "Remove Password" button to confirm that you'd like to remove your Windows 7 password.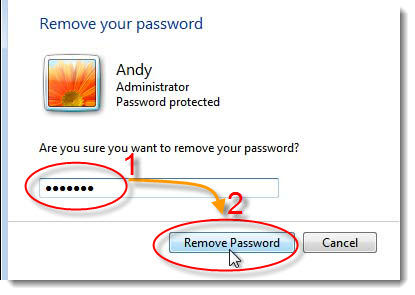 Conclusion:
Of those 2 methods mentioned above, using a free Windows Password Key is the ideal choice for you to access your Windows computer without password. You are more than welcome to check out this program if you desire. Click to download the trial version.
Related Articles
comments powered by